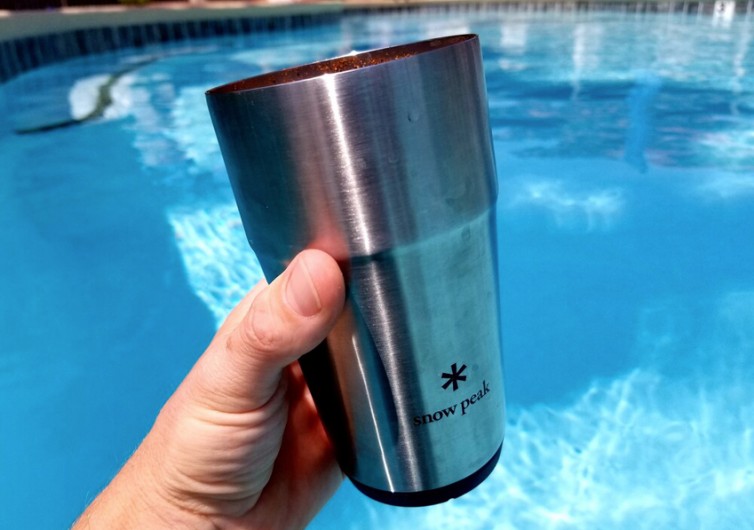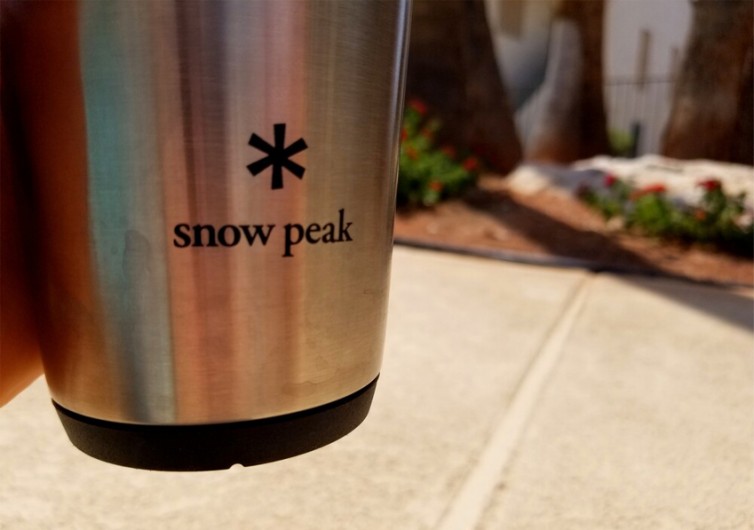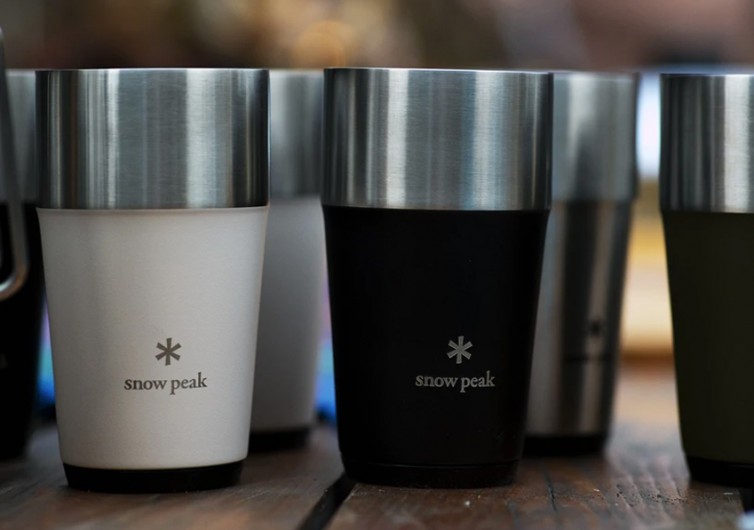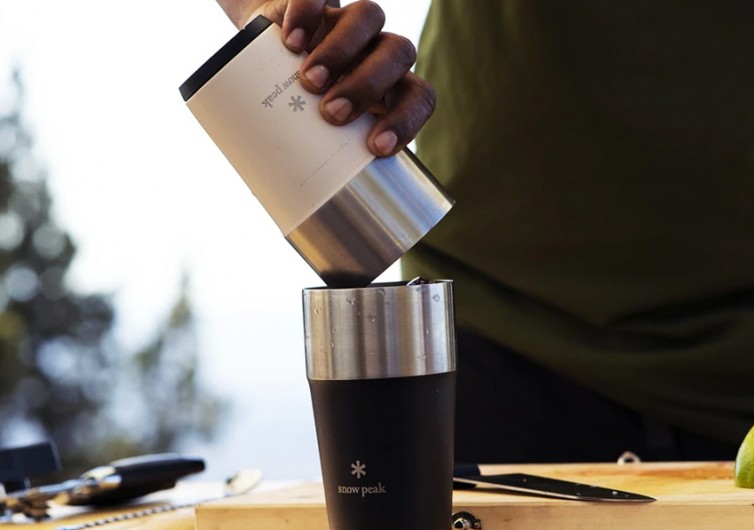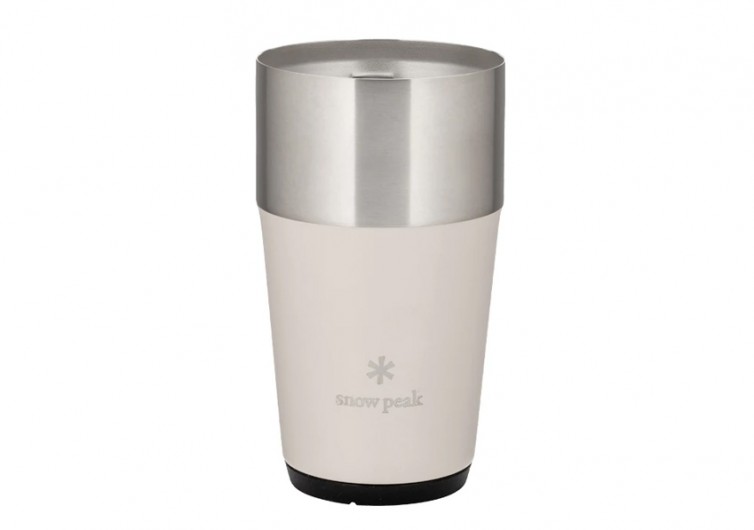 GearHungry may earn a small commission from affiliate links in this article.
Learn more
Peak Ice Retention: Snow Peak Shimo Tumbler
At first, I was skeptical. $40 for a stainless steel pint glass? I thought the Snow Peak Shimo tumbler amounted to a cup.
Tl;dr: I was wrong. Early on in the review period, the tumbler became my go-to glass for cold drinks in the extreme (115℉ and higher) Las Vegas summer heat. During long afternoons at the pool and the golf course, the tumbler retained solid ice and kept un-iced drinks cold. All despite not having a lid.
I have no idea what the Snow Peak scientists have done to achieve this; I just know it happened. Here's how it went down.
Molten Afternoons: The Snow Peak Shimo Test
My location inside the blistering cauldron that is Las Vegas, NV in the summertime was the perfect place to test the Snow Peak tumbler. In fact, as I'm writing this, we're set to tie the all-time record of 117℉ both days this weekend.
Cup the cup handle the heat? Heck, I wasn't even sure I could do it. In this heat, under relentless direct sun (June and July average 12 sunlight hours a day), a writer can only last so long. Especially without a cold drink.
Enter the Snow Peak Shimo tumbler. I didn't know what to expect from the cup. It seemed a little heavy for a cup the first time I picked it up, but it did still seem like just that: a cup. It didn't have a lid. I figured I'd use it for beer whenever I ran out of pint glasses, or for camping.
But then I had the occasion to take it to my apartment pool. I urgently needed to pound a nourishing michelada or 3 while placidly submerged in healing waters after work. My pool, of course, has a no-glass rule. Enter the Snow Peak.
To test the tumbler, I mixed up a spicy, vitamin-infused miche — yes, I do consider drinking a vital facet of my nutritional intake. I found it has the same capacity as a standard pint glass (around 14 oz.). Four or five ice cubes plus most of a can of Tecate and about a 2-count of michelada mix filled it up.
(As a side note, it has a silicone base to keep it securely planted. It's also possible that the silicone helps insulate the cup.)
Then I flipped down my shades and emerged from my apartment into the profound heat. Doing this at 3 or 4 p.m. in Las Vegas (especially now, during the first full-bore summer of the climate apocalypse) is like being in the ubiquitous Raiders of the Lost Ark scene where they open of the box. Your face and eyeballs melt like tallow, exposing your skull, which catches fire and shortly explodes. My only chance would be to make it to the life-giving pool before I became a puddle of sizzling sludge.
Happily, I did. And once I got there, the Shimo kept my drink so cold I couldn't resist but to keep on keepin' on. After 45 minutes exposed to the punishing firmament, it still held ice and a frigid drink.
At this revelation, my gratitude was unbounded. I didn't know it would be possible to drink cold beer outside for more than about a minute and a half all summer. But thanks to Snow Peak, it is.
The Cold Facts: Shimo MSRP and Availability
Just a cup? Nope; during testing, the Snow Peak Shimo Tumbler was a revelation. Check it out (in 4 color choices) for $40 MSRP at Snow Peak's website.