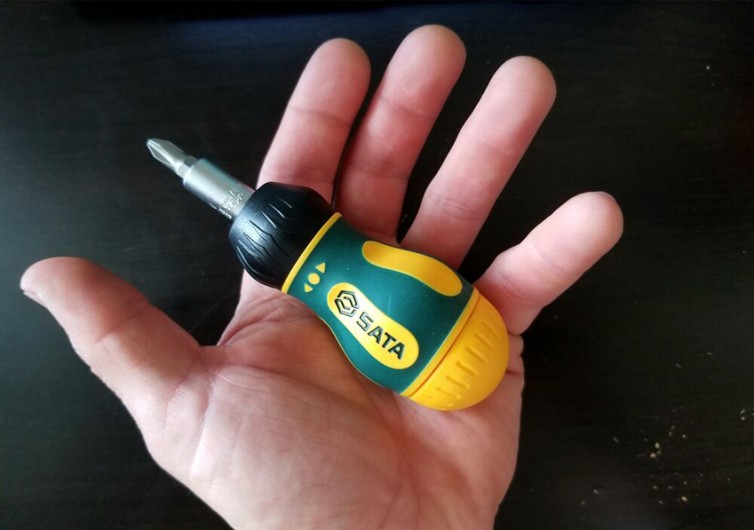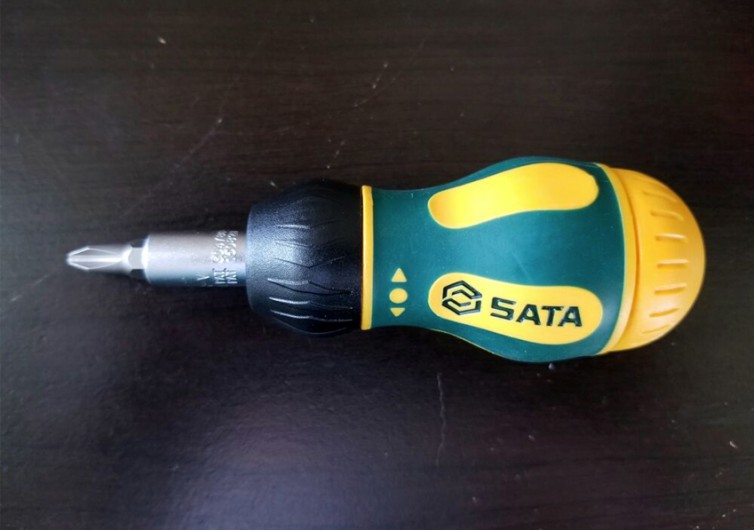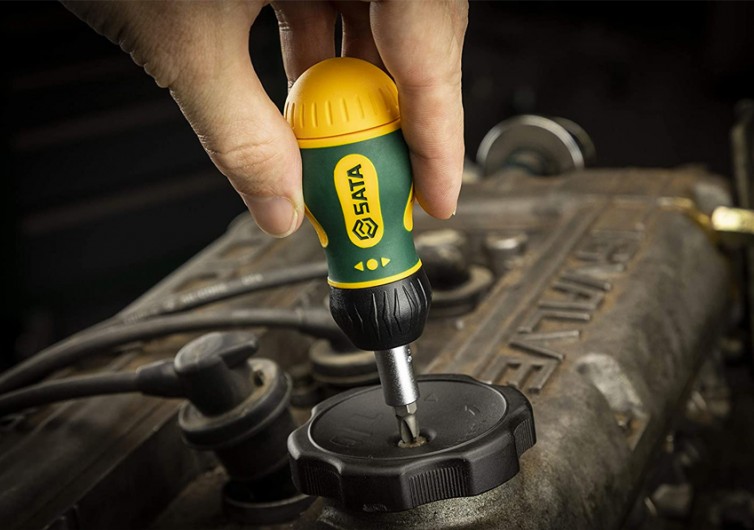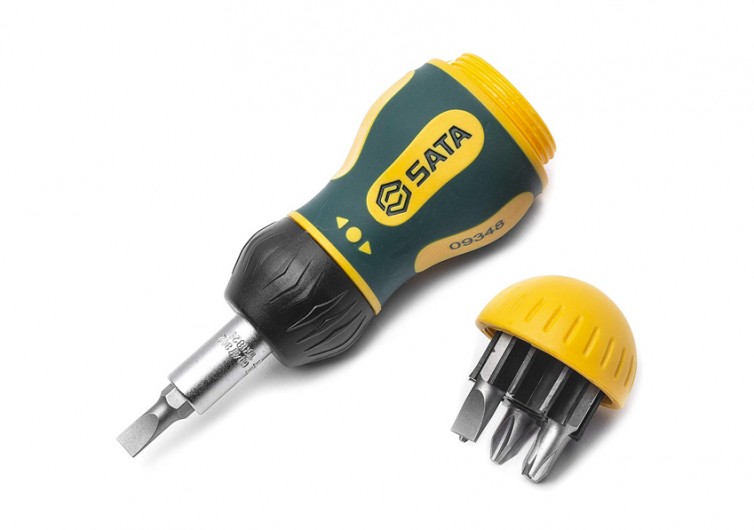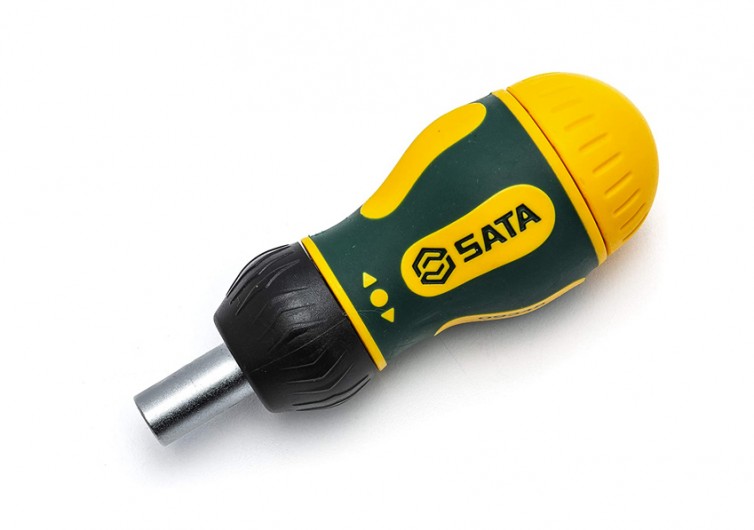 GearHungry may earn a small commission from affiliate links in this article.
Learn more
Stub Hub: SATA Ratchet Screwdriver Tests Well
This is gonna sound weird: I'm actually a really good person to review screwdrivers. Not only am I ruthlessly negative about bad tools, I really love good ones, and I used a screwdriver (a normal one, not a ratchet screwdriver) every day for about a 3-year period.
That was when I was a modular cabinetry installer. We used electric drills a lot, but we may have used screwdrivers even more because our product had so many fasteners that required attenuated hand-tightening. When you're turning a screwdriver 50 or more times every day, you start to learn what makes a bad screwdriver and what makes a good one.
I found the SATA Stubby Ratcheting Screwdriver to be around 80% good. It had substantial heft but good balance, none of the moving parts felt fragile, and the ergonomics were satisfying. It only lost points (and very few at that) for exhibiting slight signs of questionable plastics.
Here's the in-depth review.
Why Not Buy the SATA Stubby Ratchet Screwdriver
In my personal experience, the only thing I didn't like about the SATA screwdriver was the plastic threads in the handle. This is a deeply nitpicky criticism because the threads did function as intended. My complaint is that there were little bits of leftover plastic (flash) in the tread grooves. As I said, the threads still functioned. The plastic is thick, and the cap (holding the six drivers) was snugged down securely. I'm mentioning the threads because they were the only thing on my SATA screwdriver that indicated a potential QC issue.
It's possible that the screwdriver wouldn't be comfortable for people with bigger hands. From the base of the shaft to the endcap, it's just over 3 inches long. But that's actually a lot longer than many traditional stubby screwdrivers.
Why Buy the SATA Stubby Ratchet Screwdriver
My favorite part about the SATA stubby was the ratcheting action. It felt substantial, as did the collar action for selecting the stop direction. The ratchet has the usual three directional orientations: left, right, and fixed. In practice, the mechanics felt solid and inspired confidence. It didn't feel at all flimsy, nor did the collar — sometimes those have a tendency to slip into other positions by themselves, but this one stayed put.
From there, the materials felt quality. The rubber on the handle was grippy but coarse enough not to get gooey after repeated use. (Just for fun, I used the SATA to take a cabinet in my bedroom apart and put it back together.)
On some cheap screwdrivers, the plastic in the handle is so thin you can read install instructions through it. Not the case with the SATA — the plastic is a heavier gauge, and the threads on my test unit were robust. The end cap houses the cylinder-style driver holder, which is removable.
Overall, the build felt solid, and the materials seemed quality (including the drivers and CR-V steel shaft).
Final Judgment, Purchasing, and Variants
During my review, SATA's stubby ratcheting screwdriver justified its price point with its quality. At $11 MSRP, it's at or near the middle of the price range for its competitors. Based on my experience, I considered it way better than a cheap option, and I couldn't see what would be better about a more expensive one.
SATA's other kits (not reviewed) include a standard length ratchet screwdriver with 19 drivers, a 25-piece micro pen set, and a 32-piece cordless screwdriver set. Take my advice and get screwed with SATA. Wait…is that a clever way to say, "I recommend SATA?" Whatever — a good screwdriver is a good screwdriver.