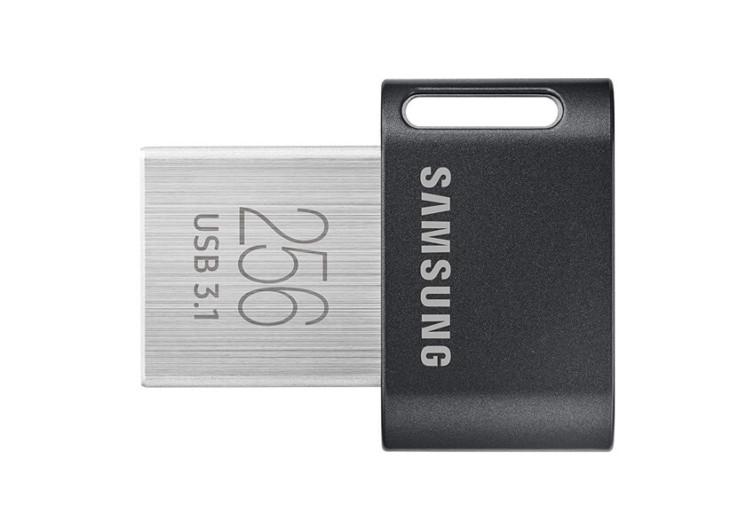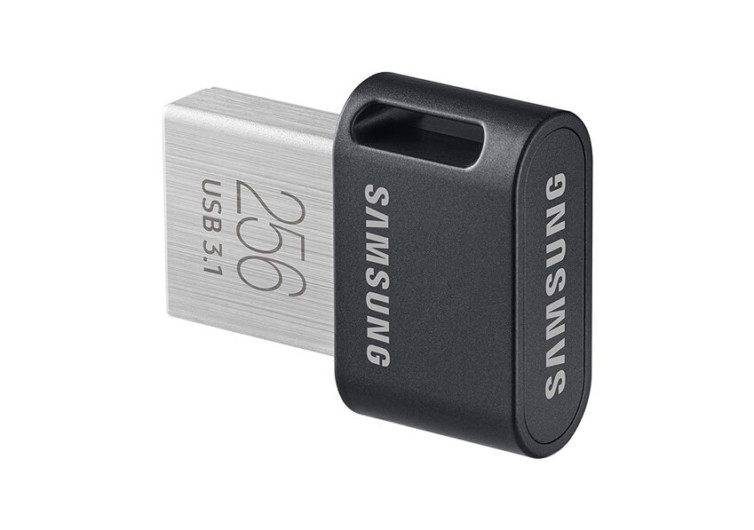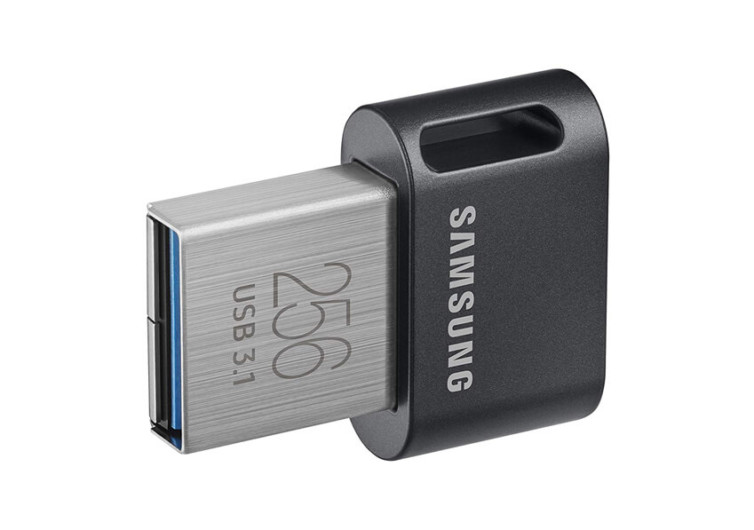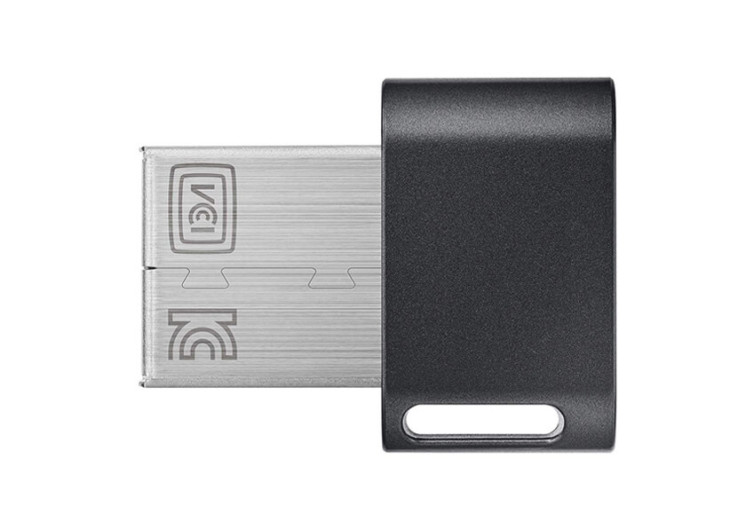 GearHungry may earn a small commission from affiliate links in this article.
Learn more
Samsung FIT Plus 256GB Flash Drive
Measuring less than an inch long, 0.7 inches wide, and 0.3 inches thick, the Samsung FIT Plus is one of the thinnest USB flash drives you can ever get. Its small size is not the only thing going for the FIT Plus, though. It also comes with robust construction and safety features that make it a venerable storage device.
Its robust design allows it to withstand immersion in seawater for up to 72 hours and a maximum of 1,500 in gravitational acceleration. The FIT Plus can also operate in sub-zero conditions, up to minus-13 degrees Fahrenheit to be precise. You can also use the FIT Plus in the desert where the temperatures can soar up to 185ºFahrenheit. When not in use, the FIT Plus Type-A USB flash drive can stay operational up to – 40ºF. The FIT Plus can also withstand exposure to a maximum of 15,000 gauss which is equivalent to the magnetic signature of an MRI machine. You can also expose it to a max of 50 Roentgen units.
It may only be a Type-A USB, but it sure can manage data with its maximum read speed of 300 Mbps. At this rate, the FIT Plus can manage a 3-gigabyte 4K UHD video in only 10 seconds. A Type-C USB interface can accomplish the feat faster, however. But 10 seconds is still fast. This figure is subject to the operating conditions of your PC, of course. The more realistic figure is 200 Mbps which is still fast compared to other Type-A USB flash drives.
There's one minor hiccup in the Samsung FIT Plus. It is so compact and tiny that you can lose it also as easy. As such, don't forget to loop a strap on the hole of the FIT Plus if you want to secure it.