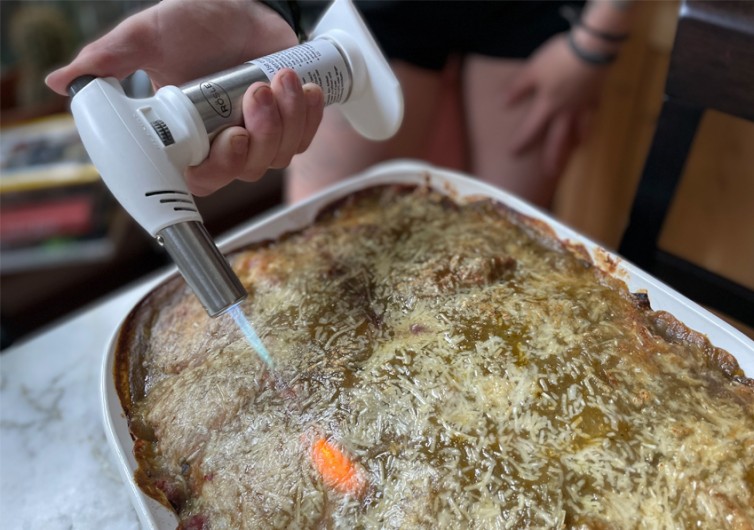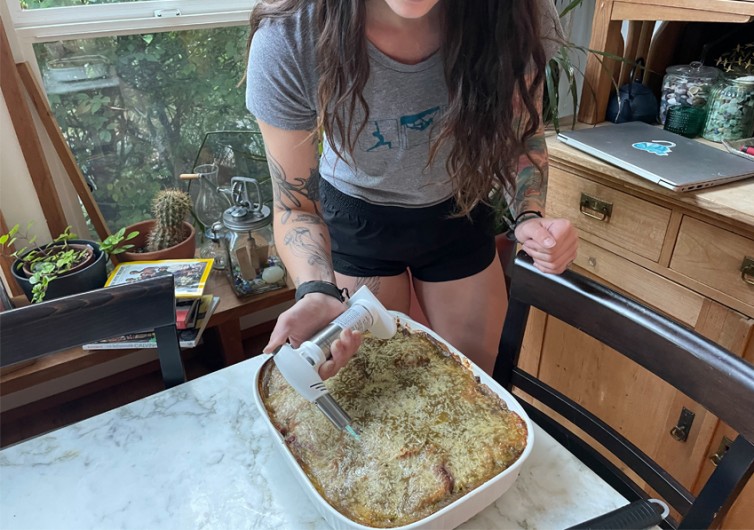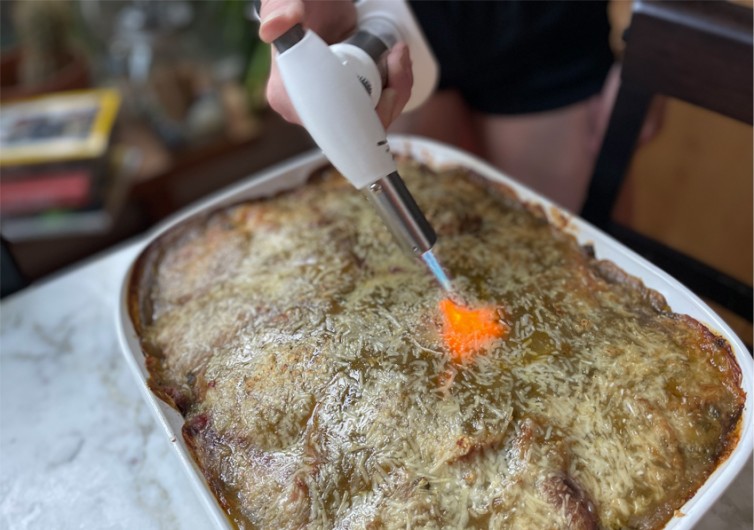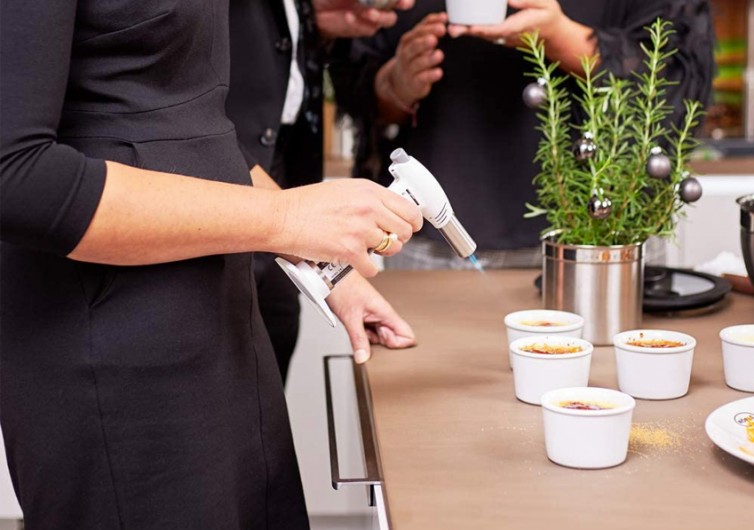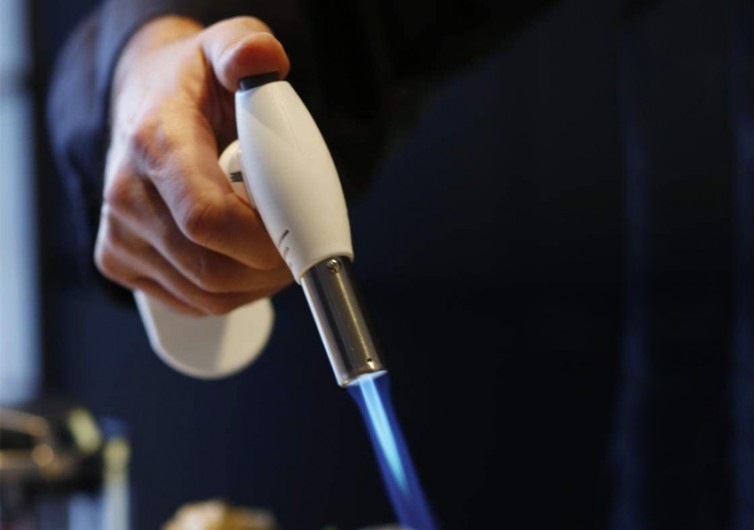 GearHungry may earn a small commission from affiliate links in this article.
Learn more
Dessert Made Easy—The Rosle Kitchen Torch
Most folks think crème brulee when they think kitchen torch, and the Rosle Kitchen Torch aligns with that idea by specializing in, you guessed it, crème brulee. While testing, I could not make crème brulee, but I did try it on quite a few other dishes. I was consistently surprised by the uses I found for this device.
I did tested it on casseroles, cheese, and other dishes to get a feel for what this device can do. I tested this product on a camping trip to see if it'd be easy to use or great for sprucing up camp meals. I am a firm believer that while on camping trips—you should eat well, especially if you are camping and staying active during the day. We were rock climbing every day on this trip, and climbing hard requires you to be well-fed. At camp, the torch melted cheese on veggie scrambles, parmesan on the tops of bagels, cheese on pasta, and honestly, well, a lot more cheese than probably anything. The tool also came in handy when lighting the camp stove, so we didn't have to risk getting too close to the burner while igniting it.
While on a rest day during our camping/climbing trip, we spent an evening at a friend's parent's home. They cooked us a casserole that wasn't quite crispy on top, so I grabbed the torch and we seared the top for the perfect finish before we dug in. My only major complaint about this device is that the safety lock does not enable one-handed operation, which is a bit of a must-have feature for me. I did love the ergonomic handle and adjustable flame. This torch would be perfect for crème Brulee, and the safety features make this option a smart choice for a home with curious children.   The stand makes this device stable and easy to set down while working in the kitchen. When in operation, the torch can create a flame up to 2372 degrees Fahrenheit—that's a lot of firepower.
Adding some flair to your dishes and this handy tool to your kitchen arsenal will cost you about $49.95— the MSRP of the device. Now that I have a kitchen torch handy at all times in the kitchen, I have seared peppers and made a massive effort to jazz up my dishes and cocktails. Adding the Rosle Kitchen Torch to your home is likely to inspire some creativity in the kitchen.