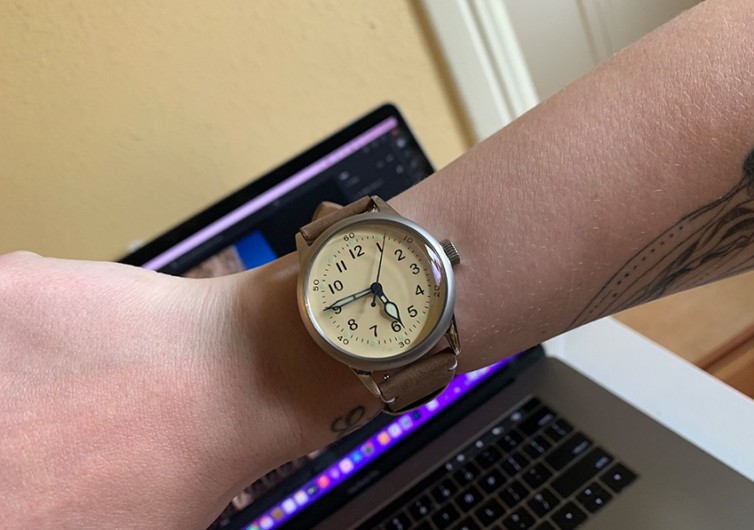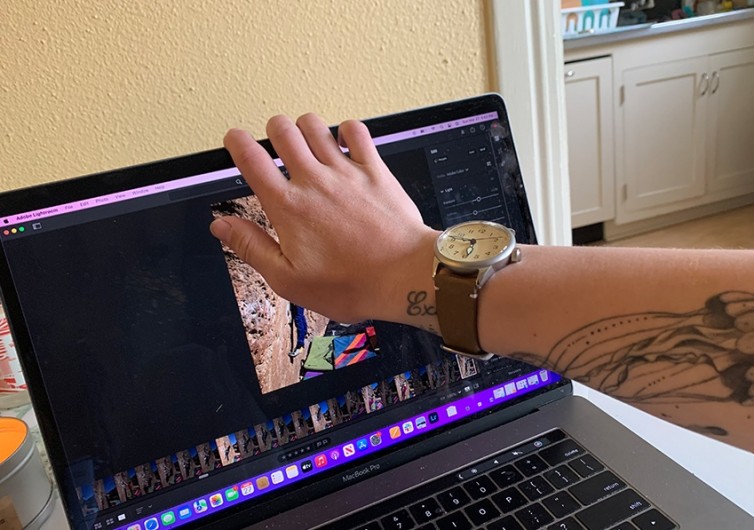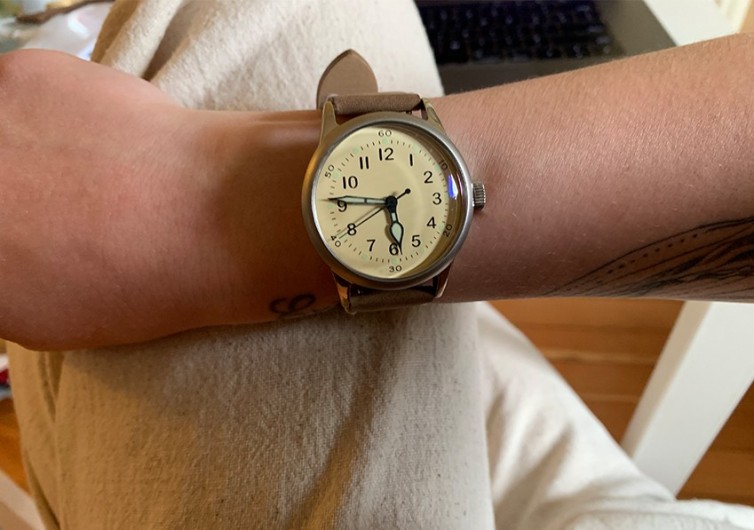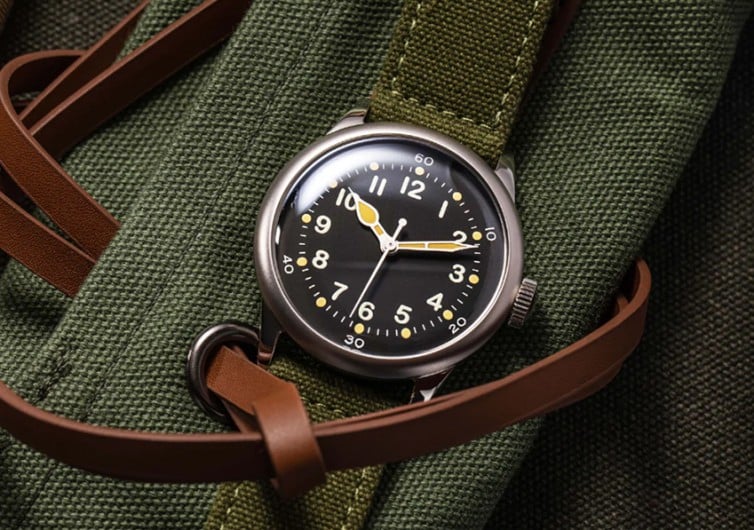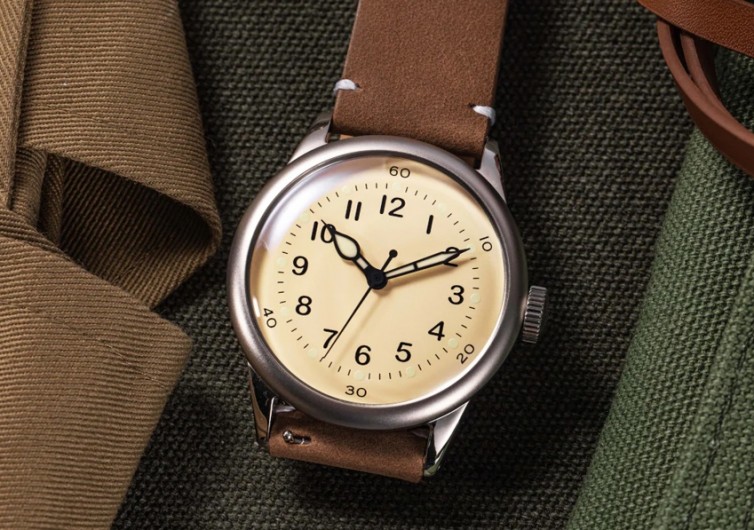 GearHungry may earn a small commission from affiliate links in this article.
Learn more
Praesidus Tom Rice A11 Watch: A Classy Military Timepiece With A History
Praesidus is a company that crafts watches after veterans, bringing luxury to classic military style while honoring history and soldiers. Their Tom Rice A11 watch is a classy and versatile timepiece with origins on the beaches of Normandy. I took a leather strap, white dial  Tom Rice A11 for a spin in my day-to-day life, while skiing and hiking in the PNW to see how it would hold up.
Options Upon Options
One of the things I love about this military watch is the many options that are available for every look and style. The Tom Rice A11 watch comes in two dial color options and three different strap materials. When selecting your own watch, you can choose between a black or white dial, and from nylon, canvas and leather strap options which each come in different colors. I have a white dial and leather strap – I love the way the leather is aging on my model but not everyone loves leather as it is an animal product, so I'm glad there are options for everyone.
Additionally, you will find two dial sizes, 38mm and 42mm. I have small wrists, so I opted for the 38mm option and it sits nicely on my wrist. If your wrist is on the medium to large size, I would opt for the 42mm face. The back of every watch face is adorned with Tom Rice's name, his division and a little bit of info on the watch and the day or event it commemorates. This detail appears on all of Praesidus' watches.
Put To The Test
While testing out the Tom Rice Edition watch, I took it rock climbing, hiking, skiing, and all over Oregon and Washington. I'm usually hard on gear, not purposefully, but as a consequence of the active life I live. After several months of wear, I do have a slightly scratched dial and a wonderfully aged leather strap. Overall, this watch has held up quite well, no matter what the humidity was or whether I was walking around town in 50 degrees or if it was 15 degrees up on the mountain while skiing. The only thing I noticed is that if you get very sweaty while wearing the leather strap, it may leave some discoloration on your wrist like it did on mine. For the average wearer, I don't see this being a problem.
The Buy
To purchase the Tom Rice A11 watch or to peruse the selection of watches they have available, you can head over to their website. This watch is available starting at an MSRP of $249 but keep an eye on Kickstarter as they often launch new watches there.