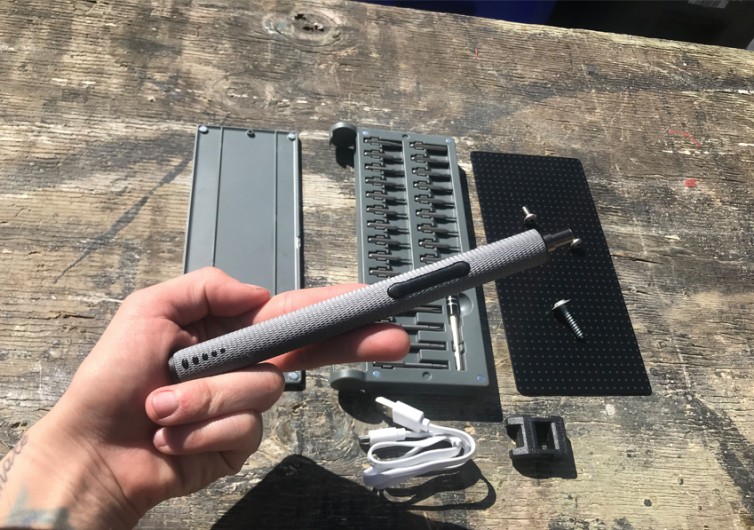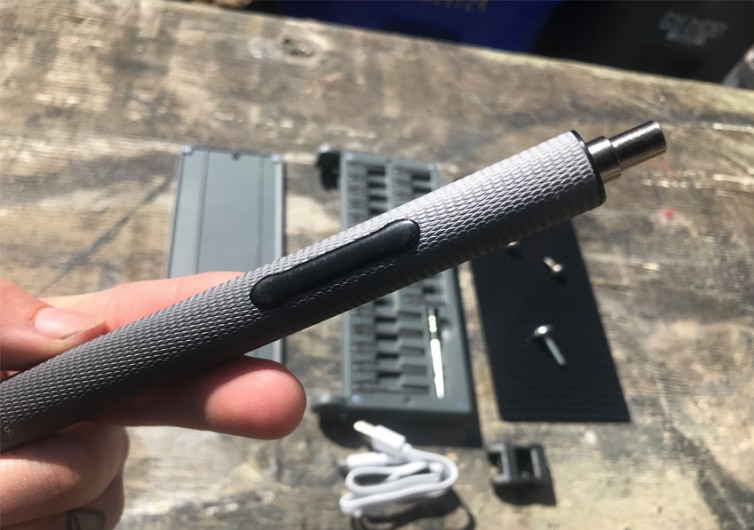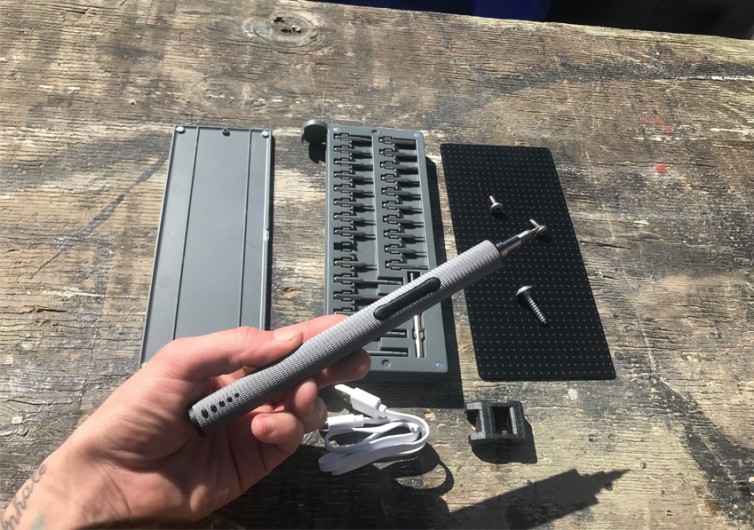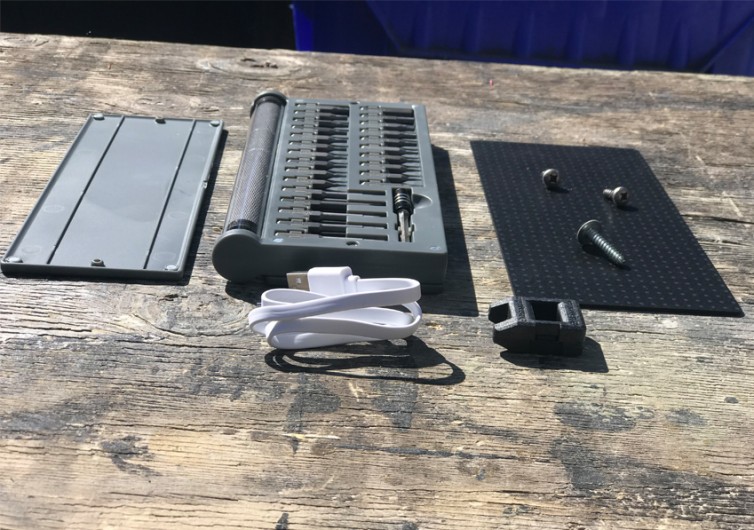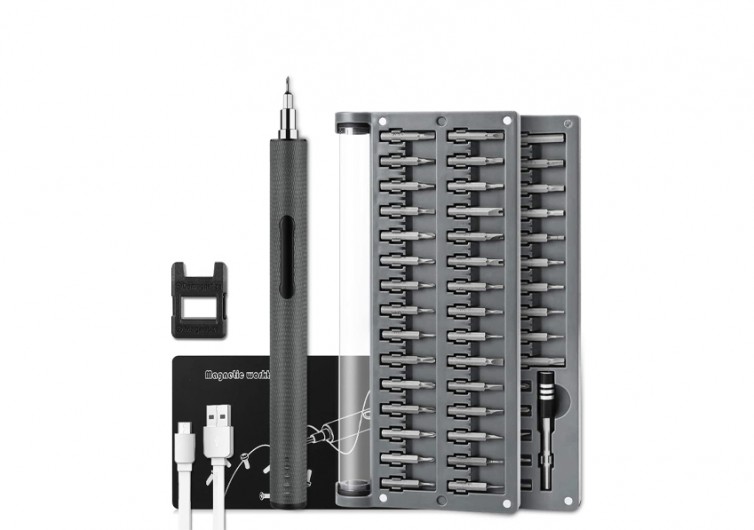 GearHungry may earn a small commission from affiliate links in this article.
Learn more
Get Your Fix: ONUEMP Mini Electric Precision Screwdriver
Have you ever heard of an electric precision screwdriver? If you aren't savvy about repairing electronics, there's a good chance the answer to that question is no. These are indispensable tools for repairing your iPad, iPhone, or laptop. But they are often useful for a variety of other jobs. Mini electric screwdrivers are especially capable of handling repairs in tight spaces, while being easy on sensitive surfaces and materials. We took a few electric precision screwdrivers out for test runs to find the best of the lot.
Read on to dive into the nitty-gritty of the ONUEMP Mini Electric Precision Screwdriver.
ONUEMP Mini Electric Screwdriver Basics
When it comes to ease of use, creative accessories, bit variety, and power, the ONUEMP Mini Electric Precision Screwdriver dominates the competition. My first thought taking it out of the box was the creativity and thoughtfulness throughout the design. A magnetic worktable is the first thing I found when opening the box, a handy tool for keeping all my screws and bits nearby.
I tend to spread out when working on a task, and this small device helped me stay more organized than usual. I am often forgetful and good at losing things, I didn't lose a single screw while working with this device. The magnetic table was also useful when removing staples from a canvas to ensure none of them got lost and later stepped on — a lesson I've learned the hard way.
Testing and Review
As I worked my way through the box, I came upon the 55 bits, tools, and screwdriver case. I loved how compact the storage was and the cleverness of the design. The screwdriver attached to the outside of the bit and accessory carrying case. This made it easy to access and ready to go without even opening the case. The bit storage had magnetic doors on each side that come off quickly. The lack of hinges made it easier to close the doors, and there was no chance of the hinges making the product difficult to open. Its design made it easy to grab what I needed quickly, and the bits were easy to swap, especially compared to drills.
I generally prefer vertical bit storage so that the bits are easier to grab but the case design allowed space for myfingers to grasp the bit on either side easily. The magnetized bit helped keep me from losing screws. The USB cord attached to a computer or wall plug and charged in no time, and the built-in LED light made it easy to see my workspace, even in the dark. And as a bonus, the set came with a magnetizer and prying tool.
Scaling Up
When working with the mini electric screwdriver, the fish scale design was easy to hold. When working over a project for an extended period, I appreciated the fish scale grip as my hands would begin to sweat. Instead of attempting a significant electronics repair, I opted to see how I could use this product in other realms of my life. I fixed glasses, opened up my camera for some cleaning, and attached hanging hardware to a canvas alongside a few other odd jobs. The operation of the device made every task easier. The only button is the toggle on the shaft to switch from forward to reverse.
ONUEMP Mini Electric Precision Scredriver Purchasing Info
With an MSRP of $50, the ONUEMP mini electric precision screwdriver is the budget-friendly electronic repairperson's dream or the average joes favorite new tool. Even coming in at a lower price than most competitors, this tool smashes expectations and is loaded with accessories geared towards electronics repairs but excellent for many other small tasks.