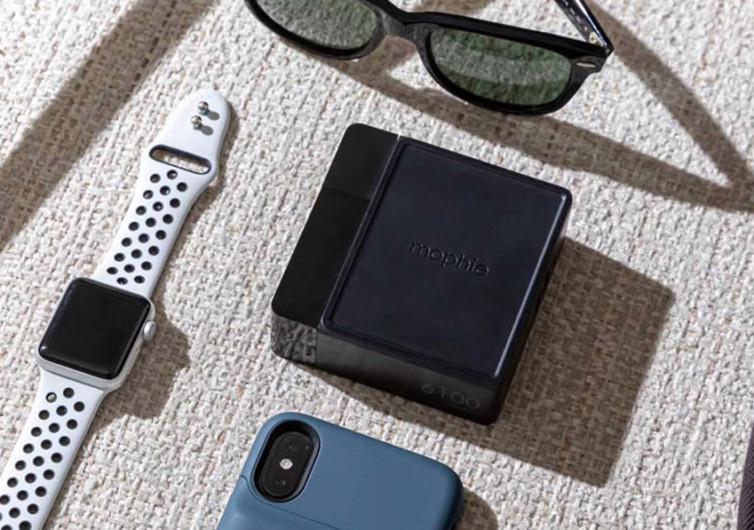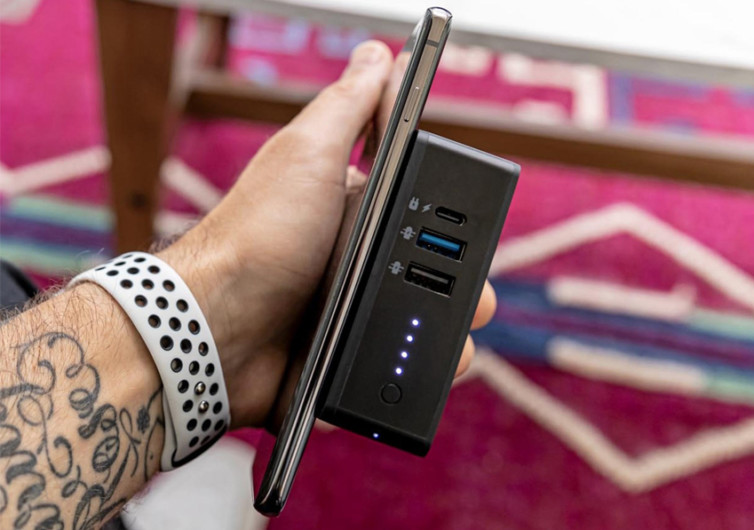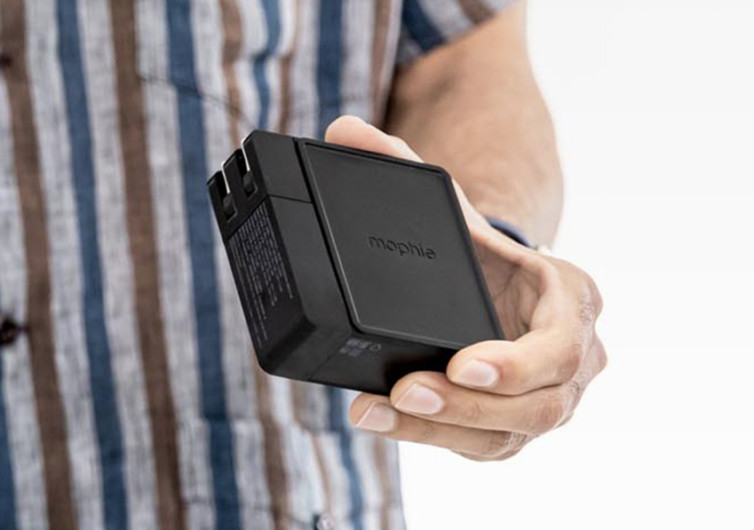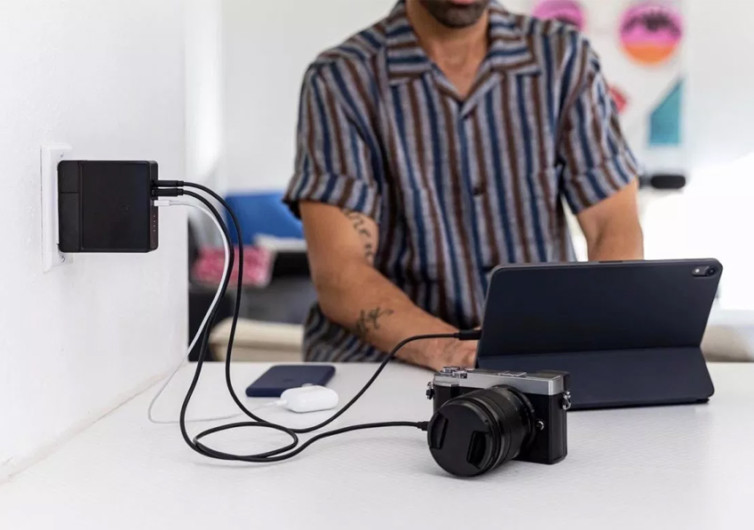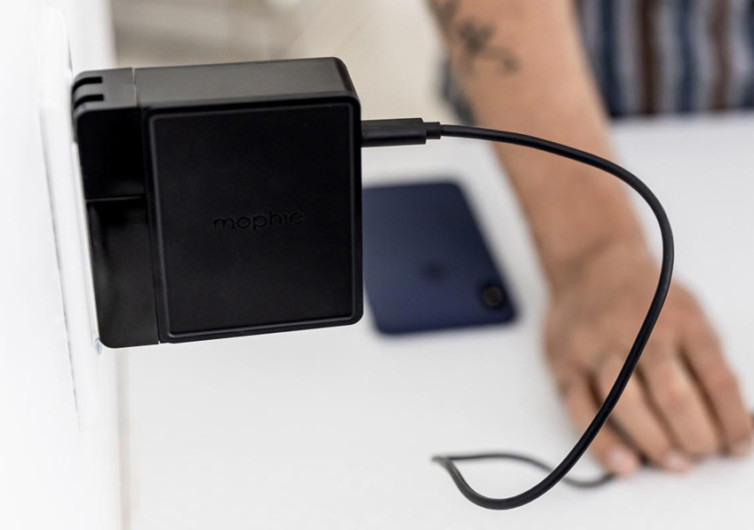 GearHungry may earn a small commission from affiliate links in this article.
Learn more
Mophie Powerstation Hub
The Mophie Powerstation Hub is an unobtrusive-looking gadget that promises to deliver power to your devices in a variety of ways. It vows to recharge your mobile devices faster so you can resume your activities. This is no ordinary power bank as it comes with a few neat features that give it versatility.
The design of the Powerstation is a dead giveaway to its function. It comes with foldable power prongs that you can use to plug into standard electric wall outlets. It's the perfect solution for those who feel more secure about charging on a wall outlet. The good news is that the same AC power prongs serve as the Powerstation charging connectors. Unlike other portable power banks, the Hub doesn't require a separate cable for you to charge it.
When on the go, the Powerstation can still recharge your mobile devices. The only issue is that its 6,000 mAh of built-in battery capacity may not be enough to give you a few days of mobile power. This is quite a downer since many power banks on the market now provide battery capacities of at least 10,000 mAh. Regardless, its compact design should make it easy to slip in your travel bag or pouch. This way, you can maintain the power levels of your devices during your journey.
There are two modes of charging on the Powerstation: USB and Qi-wireless charging. The USB interface comes in a standard 5-watt port and a fast-charging 15-watt USB-C. There are 2 USB-A ports and one USB-C type port. With the Powerstation Hub, you can recharge up to 4 different devices at the same time.
It may not have a humongous battery capacity but the Mophie Powerstation Hub provides enough reason to have it as your go-to power bank. It packs enough power to make your gadget last throughout the day.