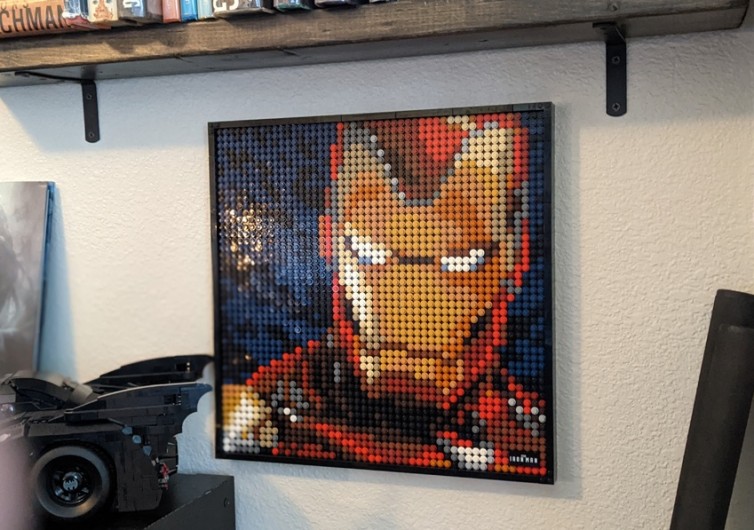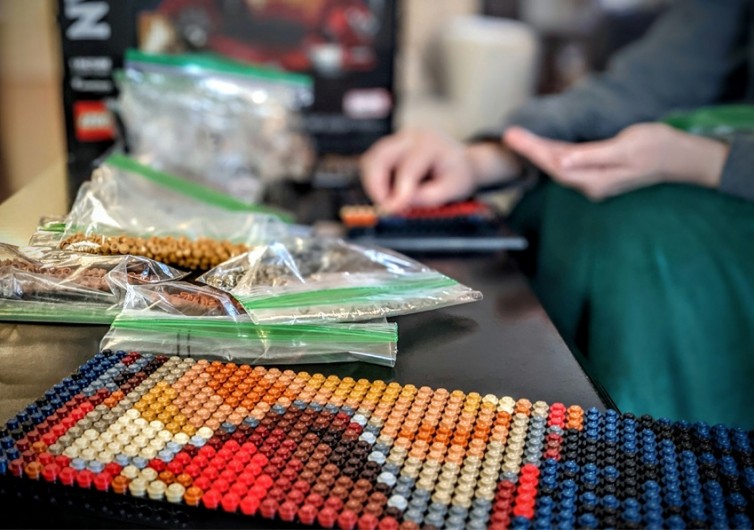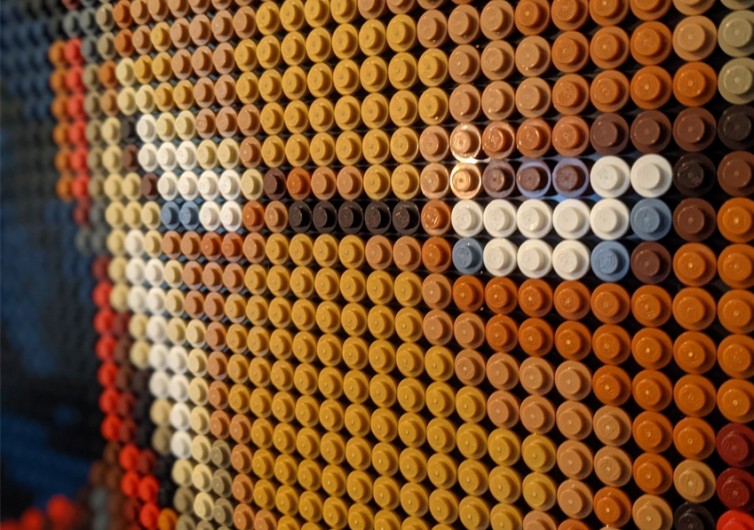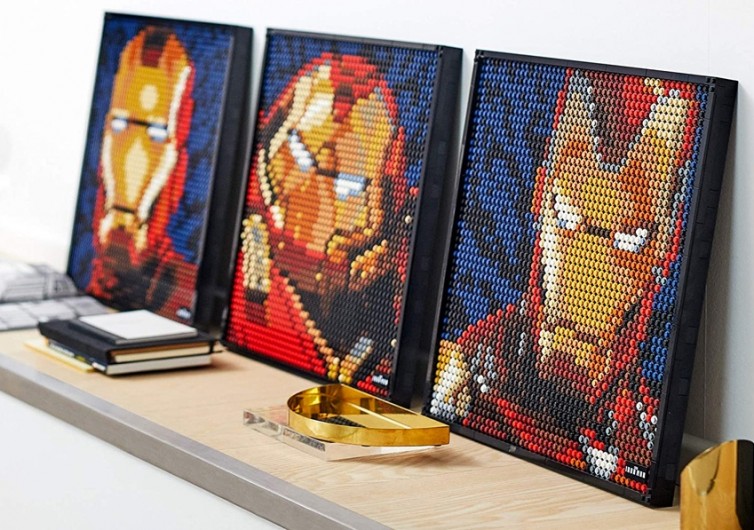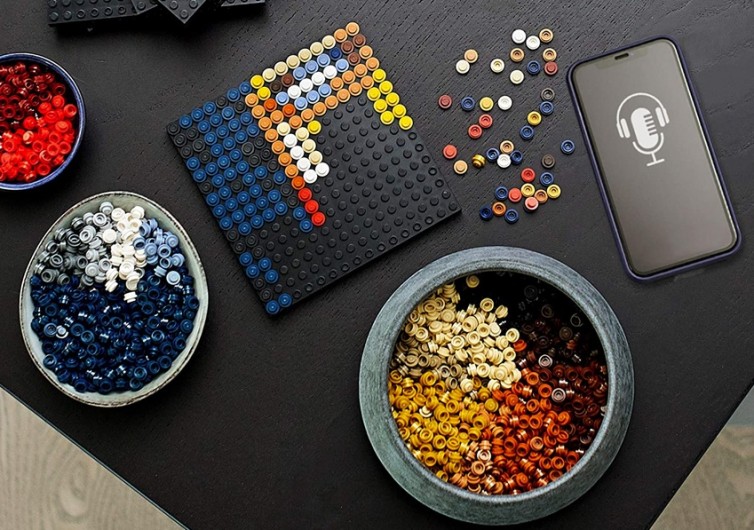 GearHungry may earn a small commission from affiliate links in this article.
Learn more
It's My Pic in a Box: LEGO Art Marvel Studios Iron Man
The LEGO Art series represents a huge departure from the norm for LEGO. Instead of building a three-dimensional toy, model, or LEGO Technic set, LEGO art kits use thousands of round 1 x 1 tiles set into a frame to create pixelated graphic art pieces. Coming with a premium price tag (MSRP $120), this series is a part of LEGO's attempts to reach out to an older audience, as well as a wider one.
The builds, which consist of the aforementioned rounded tiles (and plates, depending on the set) set into nine 16 x 16 flat plates, seems clearly intended to appeal to a new audience, one that either left their LEGOs behind when they grew up or others who have never picked up the hobby.
The opportunity to recreate graphic art or iconic pop culture figures in their form is designed to give people the satisfaction of creating a wall-worthy piece of art in a manner that is a blend of simple and challenging.
In the LEGO Art Marvel Studios Iron Man set, over 2,000 1 x 1 tiles are used to create one of three Iron Man profiles, two of the classic helmet, and one in the Hulkbuster armor. You can also combine three of these kits to create a panoramic image of Iron Man with his arm extended, firing a hand repulsor.
Creating: the Review
Opening up the LEGO Art Marvel Studios Ironman kit, it was clear that LEGO put plenty of thought not only into the finished product but the experience, starting with the instructions. The picture is separated into nine flat panels, and the instructions showcase each finished panel one at a time, with the colors labeled by number, kind of like a paint-by-numbers kit. This made perfect sense, as each panel took about half an hour to an hour to complete, and after one or two panels, I was ready for a quick break.
In addition, the kit comes with a link to a curated soundtrack that includes a walk-through of the story behind the source material and deeper insight into the build. While this initially seemed like a toss-away gimmick, it actually added more depth and immersion into the build and helped me zone out and chip away at the set.
With every panel I finished, more of the picture came together and built my enthusiasm to see the completed image and the challenge of paying attention to which pieces went where was truly engaging.
LEGO Art Marvel Studios Ironman Kit: Conclusions
Initially, I was worried that the repetitive nature of the build would be tedious and boring, but it only took minutes to get fully immersed in what I was doing. Seeing the panels transform from a blank slate into a piece of visual art was simultaneously soothing and meditative, and the completed set is now hanging on the wall in my office. Looking at a pile of plastic pieces covering my coffee table, it was hard to imagine these becoming anything that someone would hang up in their home. But, the final product is vibrant and dynamic with a surprising amount of depth.
The brand took a big swing with this LEGO Art Marvel Studios Ironman set, a departure from its usual kits, and hit a home run. They took a concept that could easily be boring and repetitive and turned it into an extremely satisfying experience by engaging the user in every stage of the build.
Pros:
Excellent decorative piece
Three available poses
Excellent soundtrack
Sturdy when put together
Cons:
Little pieces get lost easily
Buying all three to create the panorama is pricey
Significant others get mad when you're 'in the zone'
Key Features
Three picture options
Solid frame
Included link to a specially curated soundtrack
Official nameplate