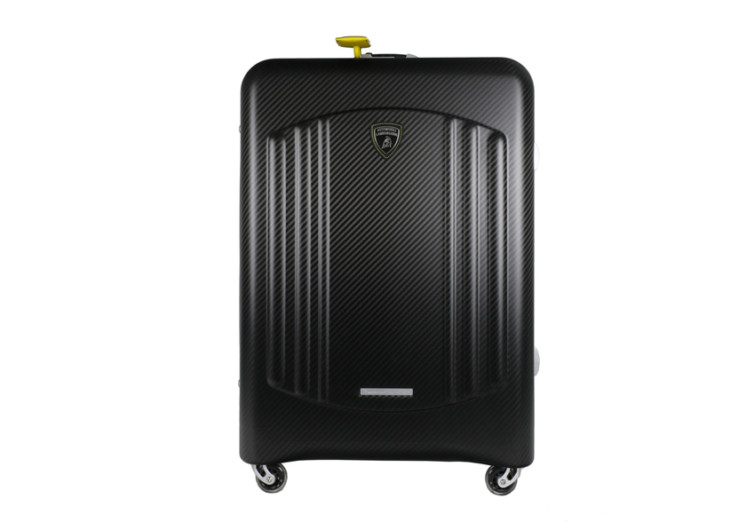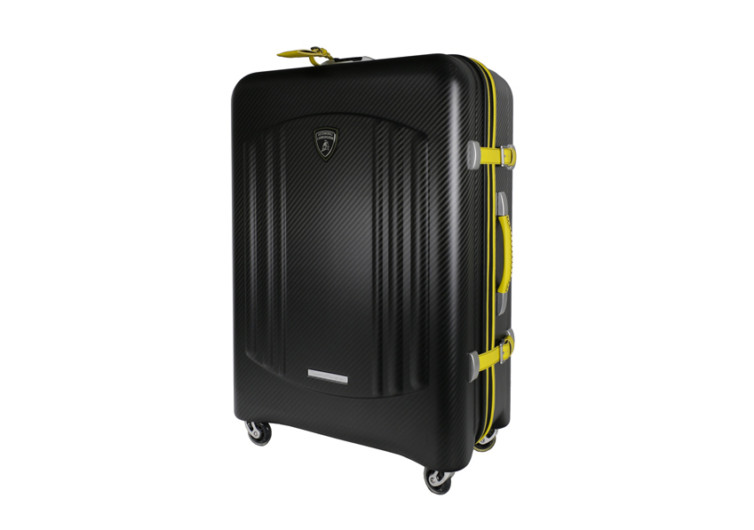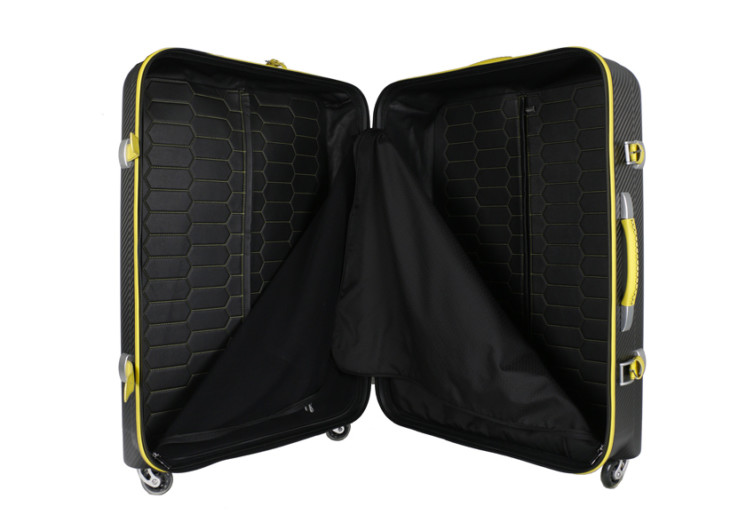 GearHungry may earn a small commission from affiliate links in this article.
Learn more
Lamborghini Carbon Fibre Bynomio Hold Suitcase Maxi
True to the ideals of Italian supercar maker Lamborghini, the Bynomio is a suitcase in a class of its own. It is one of the brand's latest generation of durable and sleek rolling luggage. It's the result of two of the world's foremost design creators: Automobili Lamborghini and TecknoMonster.
Unlike other luggage that features leather or some other material, the Bynomio comes with the Glacies carbon fiber. This is not your ordinary carbon fiber. TecknoMonster designers worked with Lamborghini engineers in the adoption of various technological processes. The result is a material that guarantees superb mechanical properties and industry-leading performance. Not only does the Glacies carbon fiber ensure exceptional strength; it also gives the Bynomio an elegant geometric pattern, made more stunning by a matte finish.
Joining the Glacies carbon fiber panels are a series of Nix carbon fiber micro panels. This lends the Bynomio additional ruggedness and flexibility to accommodate your stuff.
Forming the closure is the Celeritas zipper mechanism. What makes this quite unusual is that the system is stitched straight into the carbon fiber framework. It comes complete with a rubber protection sheath and nylon teeth. It has a hand-stitched leather finish, too. Aiding the zipper is a pair of Fibbrika leather belts. It comes with a solid aluminum buckle for exceptional security.
The ergonomic handle features Prex technology. It comes with premium leather, mated with a pair of aluminum endplates. The leather features hexagonal hand-stitched adornments. It gives the handle a more luxurious look.
Mounting the Motus polyurethane elastomer wheels is courtesy of the Gyrus spinner wheel system. This mount comes with 100% solid-machined aluminum, guaranteeing top-notch performance. Double ball bearings allow for the seamless rolling of the wheels.
The Bynomio is a true class act. Very few luggage can ever match the attention to detail that this piece has.