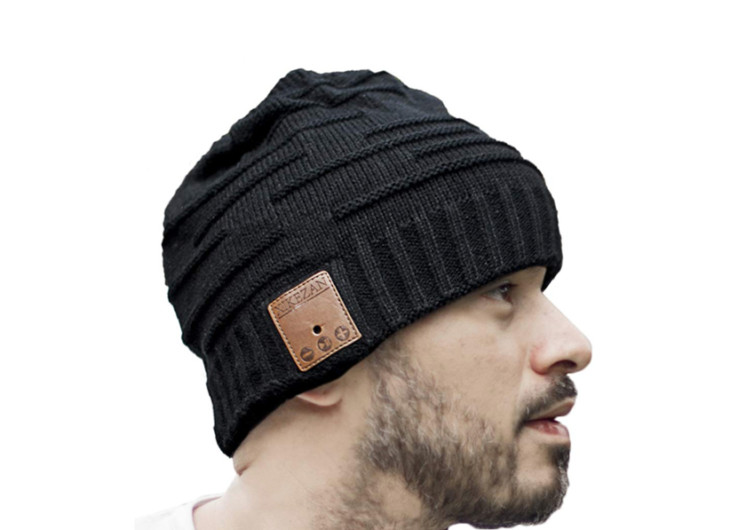 GearHungry may earn a small commission from affiliate links in this article.
Learn more
Upgraded Unisex Knit Bluetooth Beanie Winter Music Hat Headphones V4.2 w/Built-in Stereo Speaker
The XIKEZAN Unisex Knit Bluetooth Beanie Hat is a great gift for anyone who loves listening to music while wearing a fashionable beanie. It is as stylish as any other winter hat you may have already seen. It also gives you the chance to enjoy your music without plugging any headphones or earphones.
This winter music hat has all the many fine qualities of a beanie. It features a double-knit fabric material to keep your head warm when the outside environment is not. The fabric weighs 2.8 ounces, which is double the weight of conventional beanie hats. The XIKEZAN comes with a soft, breathable fabric that makes it very comfortable to wear. It is also elastic, so you get to fit the hat snugly over your head.
While the fabric material used in the XIKEZAN is admirable, it is the inclusion of Bluetooth technology that sets it apart from others. This hat serves as Bluetooth headphones that utilize Bluetooth 4.2 technology. It allows for faster pairing between devices and a more stable signal.
As a headphone, the XIKEZAN delivers powerful audio. It can provide louder volume settings of up to 120 decibels. Other headphone designs can only provide a maximum of 60 to 70 decibels. The maximum volume of the winter music hat is more than enough to drown environmental noise. It also helps facilitate clearer calls, regardless of the noise levels of your surroundings.
These beanie Bluetooth headphones also feature a good battery life. It can keep you entertained for at least 16 hours. It has a maximum runtime of 20 hours, depending on how you use it. Other products can only operate up to 8 hours, max.
The XIKEZAN Unisex Knit Bluetooth Beanie Hat is a worthy gift for anyone who loves to combine music with fashion. It looks cool and delivers great music, too.