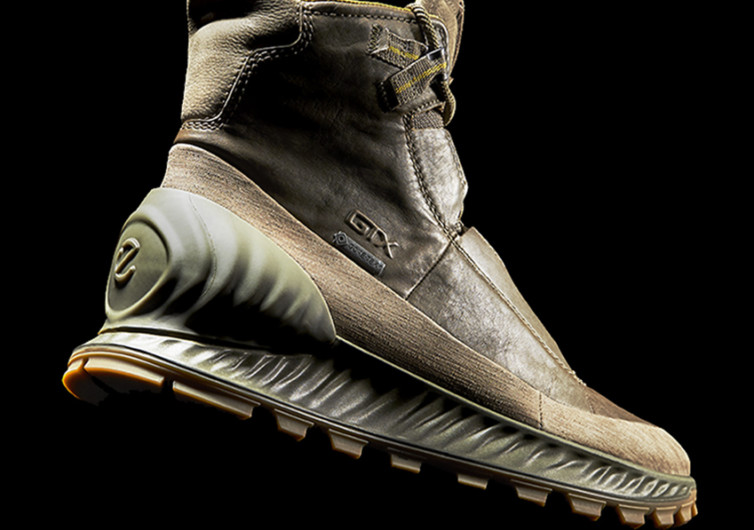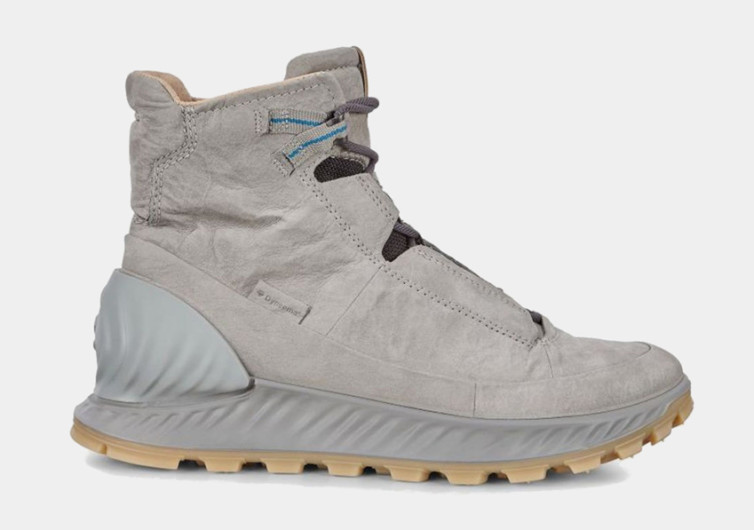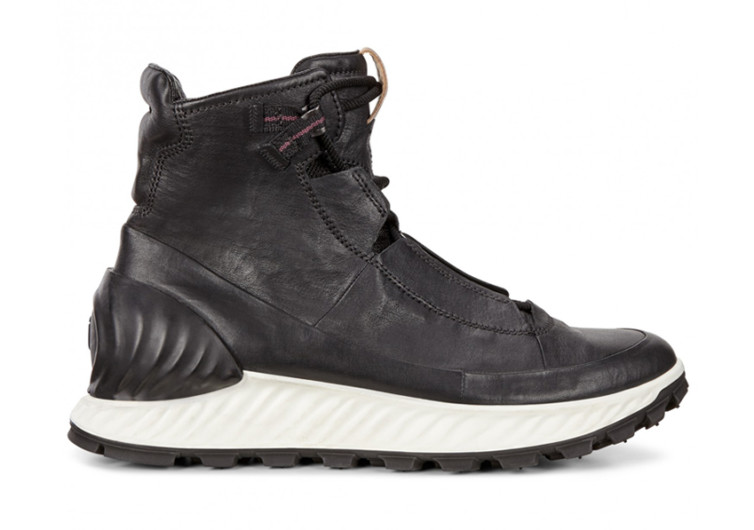 GearHungry may earn a small commission from affiliate links in this article.
Learn more
Ecco Exostrike Hiking Boots
Shoemakers are always looking for ways to improve either the appeal or the functionality or even both of their products to meet the exacting demands of a different breed of individuals. As such, when ECCO designed the Exostrike, it drew its inspiration from the very nature of modern man's weekly activities – that of a street-smart commuter and an outdoor weekend adventurer. These are the qualities that best describe every pair of Exostrike.
The design of the Exostrike itself is quite unusual yet largely pleasing. It marries ultra-modern aesthetics with design inspirations from Mother Nature's untamed, rugged landscape. They call it futuristic, but most will describe it more as functionally aesthetic. It is like having a really tough and battle-hardened outdoor footwear protecting your feet while giving you a 21st-century style that should extend well into the next century. The design is innovative, yes; but its functionality is even more impressive.
Every part of the Exostrike features eye-catching details that give it a street-smart appeal. It's a high-cut sneaker in every meaning of the word, perfect for casual getaways and social meetings. Yet, the technical aspects of its construction give it its outdoorsy attributes that will never fail should you decide to bring it to the world's roughest and toughest terrains after office. Its styling is innovative and its movement very fluid.
If this were designed with more rubber to it you'd think it's a professional athlete's footwear. It doesn't come with Nike's patented Air technology, but it does have a trick up its sleeve. Featuring the P.U. PHORENE, the Exostrike can give your feet remarkable rebound to give you a sensation of airiness. The shock absorption capabilities could very well liken it to the suspension system on a Rolls Royce while the softness of the revolutionary midsole can be likened to a bed of clouds.
Using the strongest, most durable, and definitely most lavish leather material they could find, ECCO designed this hiking shoe to be as pleasing to the eyes as it is comfortable to the feet. It's an ultra-modern yet fully functional sneaker with a very adventurous spirit.