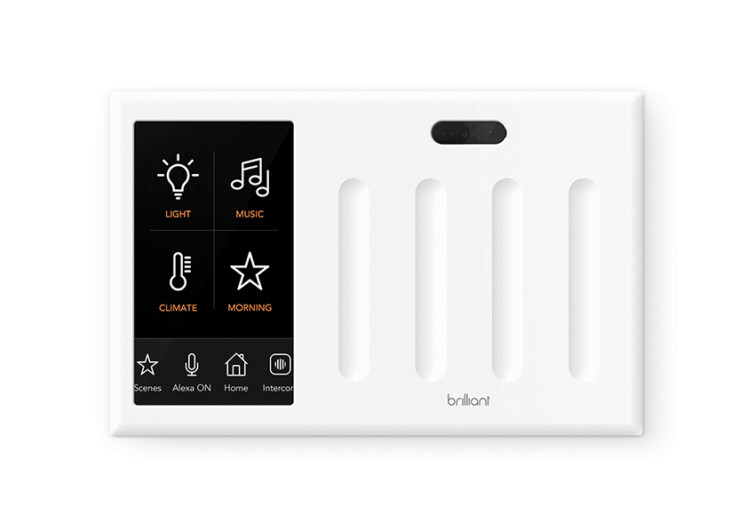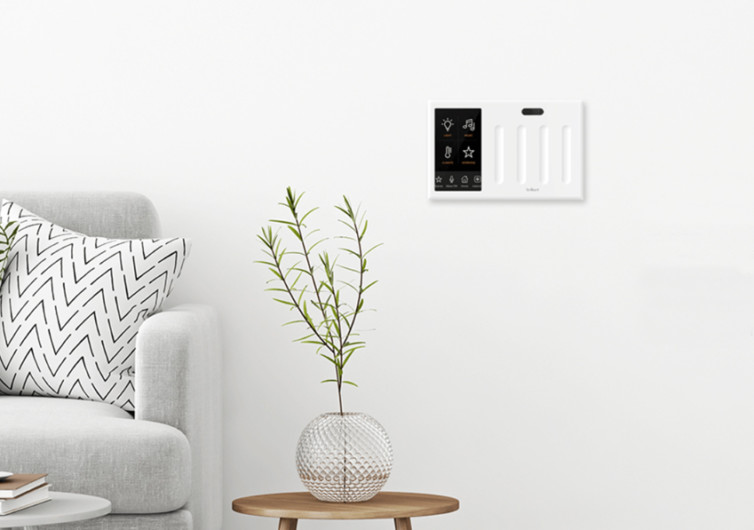 GearHungry may earn a small commission from affiliate links in this article.
Learn more
Brilliant Four Switch Panel
Everyone talks about just how smart their home is. But a smart home needs to be as simple, too. What's the use of integrating so many smart technologies if you cannot unify them into a single protocol? That's what the Brilliant Control Four Switch Panel hopes to provide modern homes that are continuously looking for better ways to simplify things.
This 8.2 by 5.3 inch smart panel looks inconspicuous enough that it will never detract from your existing home aesthetic. But more than its unobtrusive design is the intelligence to work with other smart home devices such as Alexa, Nest, Ecobee, Sonos, Phillips Hue, and Ring. It can seamlessly connect with these technologies via wireless internet on the 802.11n platform, although it doesn't need WiFi connection to 'talk' with Phillips Hue systems.
The 720×1280 pixel LCD touchscreen with a screen size of 5 inches may be small by today's standards, but it sure can give you the information you need at a glance. The touch mechanism is sensitive enough to allow for seamless manipulation.
On the main body of the panel are four elongated grooves or channels that give you excellent control of the smart lights. The touch sliders make it super easy to switch off the lights or even dim it to a more suitable brightness. You don't even have to run your fingers on the groove. The Brilliant Control's motion sensors can automatically turn off the lights once it senses that there's no one left in the room. If that doesn't please you, you can always command Alexa to turn the lights off for you.
If you've got more than one Brilliant Controls in your home, you can even take full advantage of its video and audio intercom capabilities. The high-resolution camera comes with physical privacy cover that dutifully protects it when not in use.
But what most homeowners will find appealing with the Brilliant Control is its customizable scenes. This allows for customization of the various settings combing lights, temperature, and sounds to create the perfect atmosphere when you need to.
Homes just got smarter with the Brilliant Control in the midst.