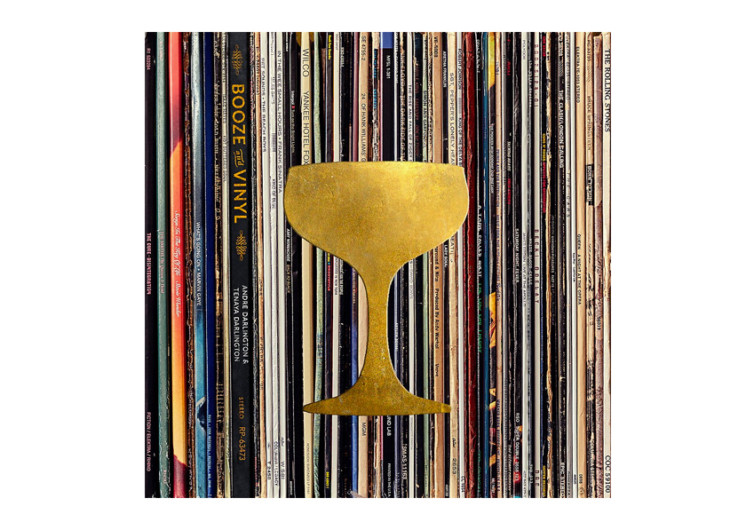 GearHungry may earn a small commission from affiliate links in this article.
Learn more
Booze & Vinyl: A Spirited Guide
It's not every day that you get to pair 70 of the world's seminal albums that have been played for half a century with astonishing cocktails to soothe one's soul. The Booze & Vinyl: A Spirited Guide to Great Music and Mixed Drinks encapsulates this remarkable pairing. It is an elaborate combination of a gentle stroll down memory lane while sipping the best possible cocktail to accompany the message of the tune.
The Booze & Vinyl is not really a cocktail or a collection of 50-years' worth of definitive music. It is a 224-paged masterpiece by the Darlington siblings, Andre and Tenaya, as their way of paying tribute to the most soulful music that has come to define man's existence in the last half-century. It's also an homage to some of the best-tasting cocktails and drinks that have come to epitomize these tunes.
Andre uses his restaurant critic expertise and unmatched taste for wines and cocktails to deliver the different drinks that should make for an elegant pair with the songs selected by his journalist and Philadelphia educator sister.
The book is organized into neat chapters that focus more on the mood such as 'seduce', 'chill', 'dance', or even 'rock'. It's a nice way to introduce yuppies to the music that has defined the generation before them. Each 'mood' comes with artistically-crafted wordings to underscore the highlights of a particular album. Cocktail recipes dubbed Side A and Side B complement the words, giving vivid imagery to the music, and bring to life the mood of the melodies. The pages on the Booze & Vinyl are also adorned with stunning photography, adding to the nostalgic experience.
Gone are the days when you're left with a seriously mismatched drink to pair with the music you're listening to. Gone also are the days when the drinks you serve at parties are simply not in sync with the tunes playing in the background.
The Booze & Vinyl guarantees a rich and vivid listening experience, made even more remarkable by the pairing of the most appropriate drink to get you and your loved one in the groove. It also makes a perfect gift for vinyl lovers.