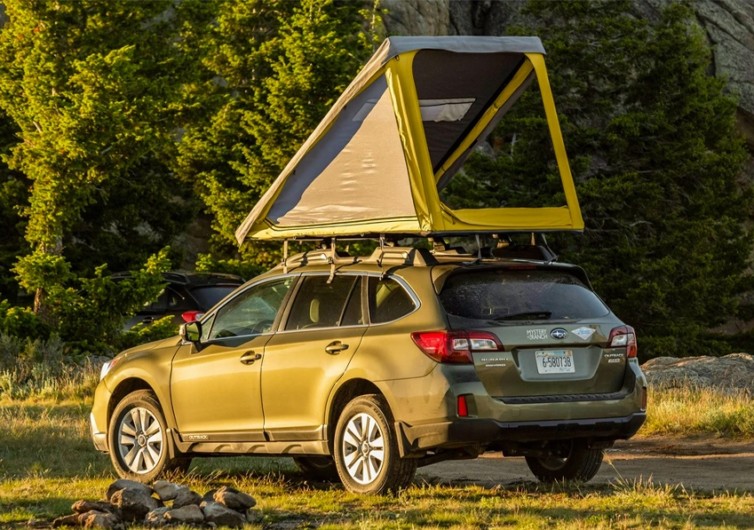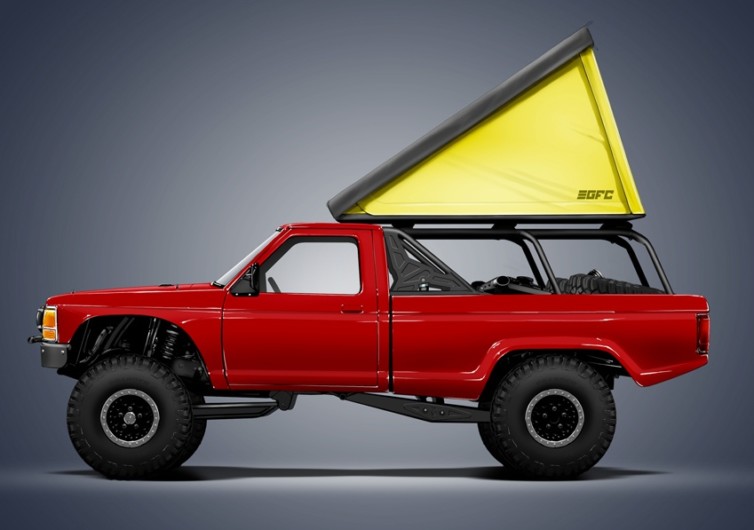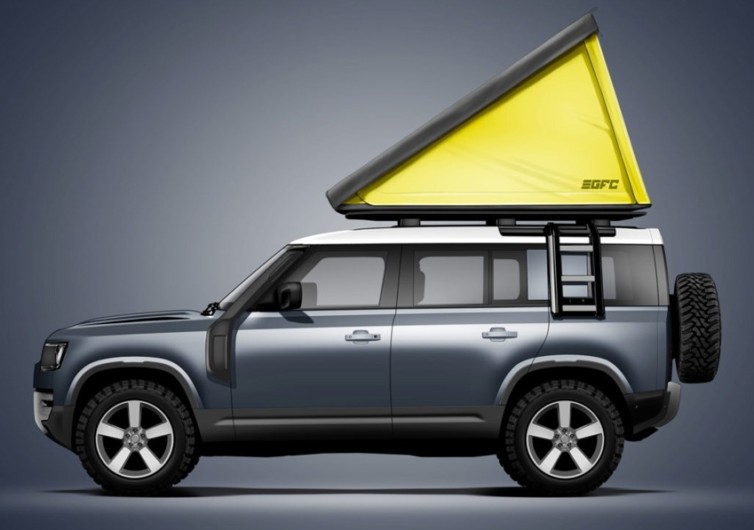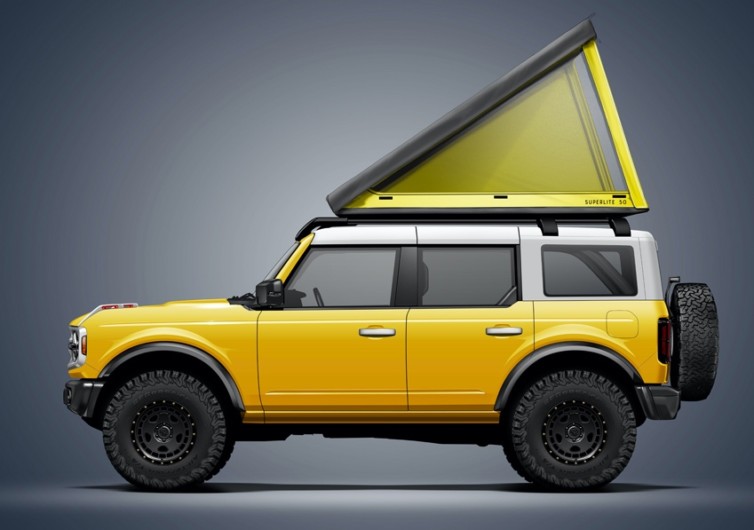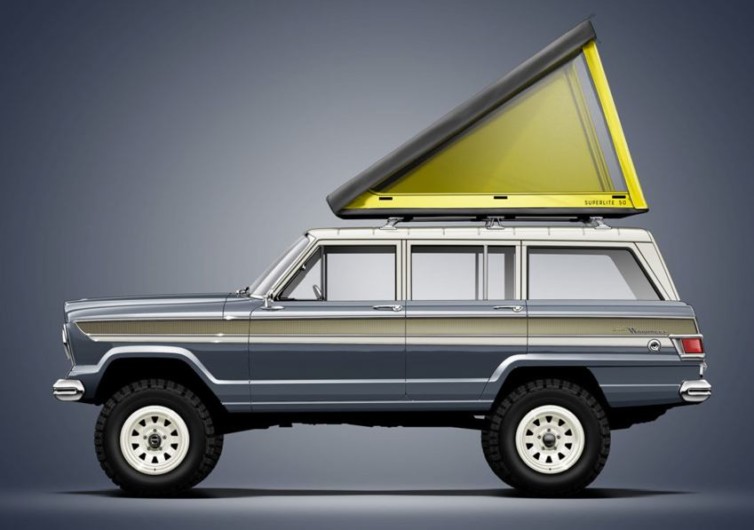 GearHungry may earn a small commission from affiliate links in this article.
Learn more
The GFC SuperLite Roof Tent – A Hardshell for Ounce-Counters
We've done our share of writing about rooftop tents, but this offering from Go Fast Campers stands out from the crowd. The SuperLite Roof Tent lives up to its name, weighing in at just 80 pounds. This svelte design comes with all kinds of benefits — from increased gas mileage and vehicle handling to easiest-in-class rooftop installation. With a rooftop tent this light, you won't have any problem tearing up the 4 x 4 and heading for the hills on any Friday afternoon.
Minimalist Aesthetic
The designers at GFC took their product testing seriously: as they say on their website, "We bought a race truck and signed up for the Mexican 1000, seeking to make the SuperLite the winningest off-road race tent of all time." That's pretty bad-ass if we do say so ourselves.
To facilitate the SuperLite's chances of contributing to a victory, GFC approached the design with a minimalist frame of mind. There are no extraneous parts to break, no unnecessary weight to get in your way, and the quick-connect system means you can have the tent installed on your vehicle in less than three minutes. Once it's up there, the whole package is only six inches thick.
The SuperLite is super-quick to set up, thanks to its elegant design. Take-down is just as easy. Some rooftop tents feature cranks or an excess of material — not the SuperLight. Breaking camp is as easy as pulling the corner stays and zipping the tent compartment closed.
Luxurious Livability
Once you open the tent, you'll find the 50' x 90-inch footprint plenty accommodating for you, your partner, and a small furry companion. (We recommend an adventure cat, but we might be biased.) The apex of the tent faces the rear and provides 44'' of headroom. That's not enough to stand up, but it's certainly enough to shuck off a pair of wet pants and pull on some dry long-johns.
And the views? Oh yeah, the SuperLite offers views. Huge mesh panels comprise all three sides of this tent. Not only will the mesh allow you to do some twilight wildlife viewing, but it will also keep a nice cross-breeze blowing through your shelter on hot, muggy nights.
Don't worry about rain either. GFC has you covered with large panels that zip over the mesh, so you'll stay dry while the storm rages around you.
The Buy
You can order the GFC with an optional camping mattress (because why not) and a fitted ladder (because that's easier than standing on your tires). The mattress will set you back by $279, while the telescoping ladder is an additional $100. The SuperLite Tent itself is $1,199 — not bad for this class of tent! The SuperLite rooftop tent is available now for pre-order and will begin shipping in November of 2020.