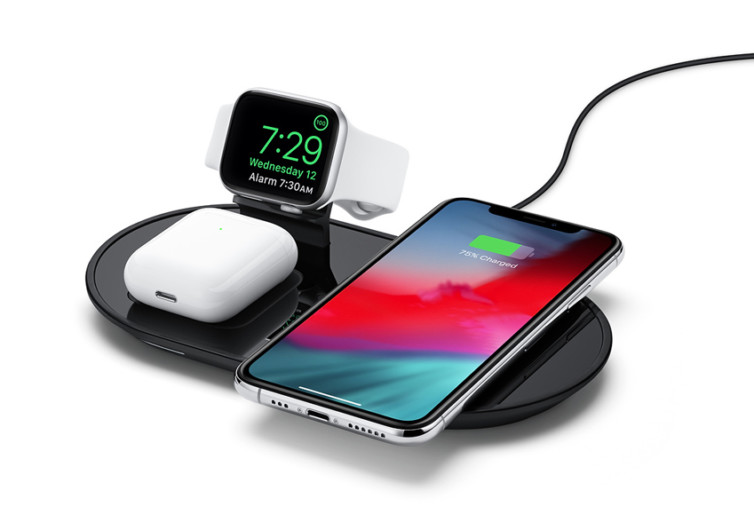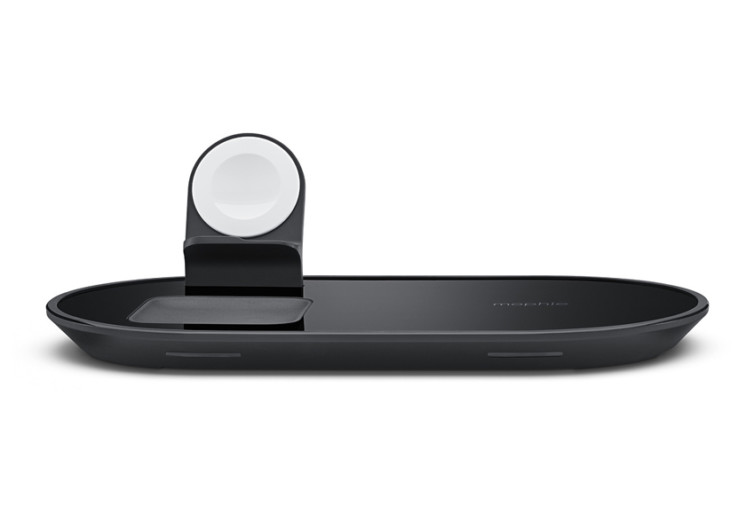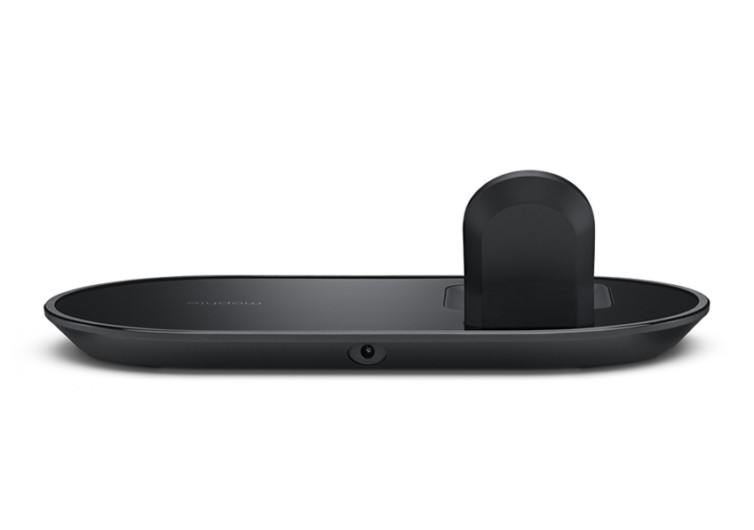 GearHungry may earn a small commission from affiliate links in this article.
Learn more
Mophie 3-In-1 Wireless Charging Pad
Mophie gives you one more reason to love your Apple devices. With the 3-in-1 Wireless Charging Pad, it is now very easy to manage a number of Apple gadgets at the same time. This charging pad remains faithful to Apple's minimalist design aesthetics and performance-centric approaches.
Mophie can charge your iPhone, Apple Watch, and AirPods at the same time. It utilizes the same Qi wireless charging technology that you see from other similar systems. What is different is that the Mophie delivers super-fast charging of devices. Where other systems can only muster about 5 watts, the Mophie device can provide 7.5 watts of power to your devices.
If your smartphone comes with a case, the Mophie can charge it, too. There is no need to remove the iPhone case, as long as it is no thicker than 3 millimeters. Charging the Apple Watch is easy, too. This wireless charger comes with connectors that hold the smartwatch at the most appropriate angle. This initiates the charging mechanism in an instant.
The charging spot for AirPods also comes with a thoughtful design. Mophie designed it in such a way that it will never obstruct the view of the Apple Watch. This way, one can still use the smartwatch's Nightstand Mode.
What's great about the Mophie wireless charging solution is that there are no switches to flick or buttons to press. One only needs to place his or her Qi-enabled Apple devices onto their respective "stations". Mophie does the rest. Its smooth and glass-like finish will also look stunning on your desk or table.
The Mophie 3-in-1 Wireless Charging Pad offers enough pizzazz to excite Apple fans. The only downside is that it can only recharge 3 devices at a time. Nevertheless, it remains a beautiful and effective tool for recharging Apple gadgets.