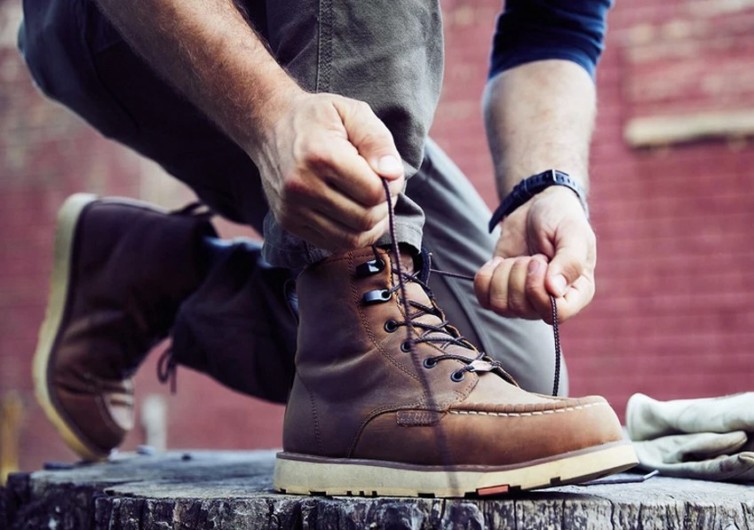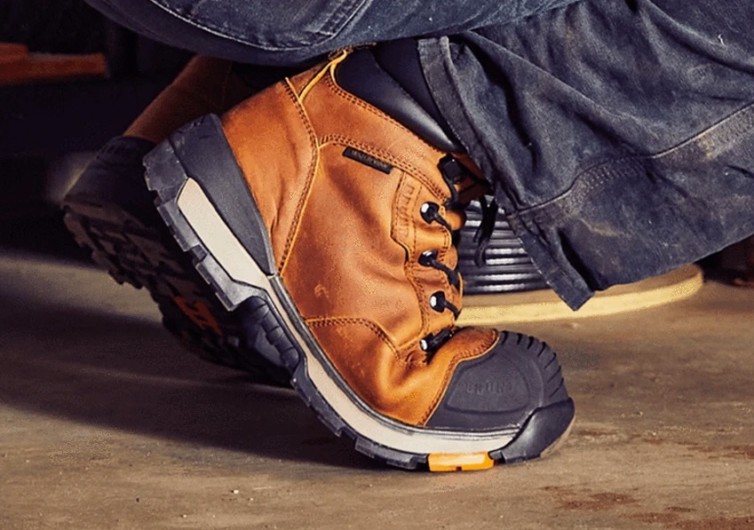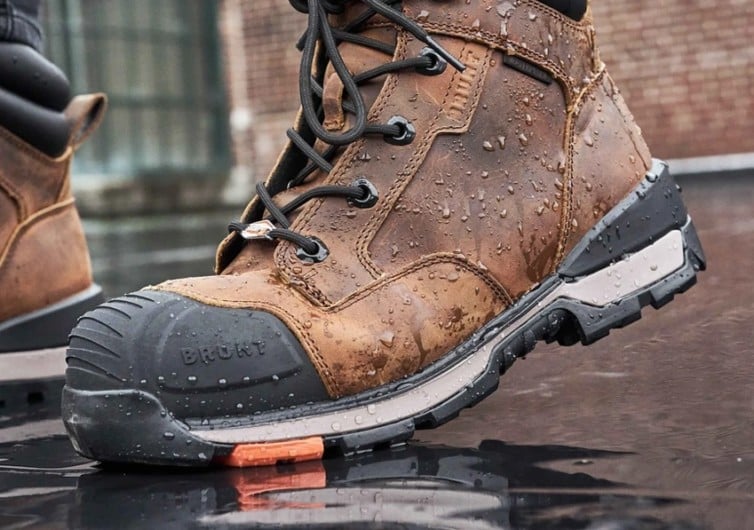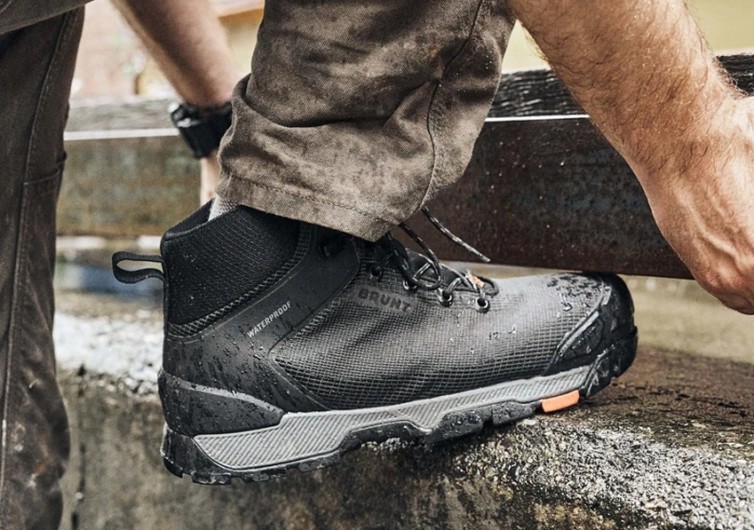 GearHungry may earn a small commission from affiliate links in this article.
Learn more
Brunt Workwear – Brawny Boots Without the Break-In
If you're the type to spend all day at a job site cutting, sawing, smashing, building, and dumping loads of gravel into the back of your F-150, listen up – we've got a pair of boots for you. Workboot company Brunt teamed with actual workers to create a boot that meets the needs of the work-a-day everyman. This company paired intentional design with a direct-to-consumer selling policy and a full refund within thirty days, so we think they are worth a closer look!
Comfort
Brunt has four boots in their primary Workwear product line. We'll get to that in a second, but first, let's run down some of the features that each boot in the line contains.
First of all, let's talk about comfort. Other than protection, nothing is more important in a work boot. Brunt gives each boot a triple-layer insole and a rubber foam midsole for maximum job-site comfort. Each boot has an adjustable width system to accommodate different feet, and every boot that Brunt produces is comfortable right out of the box – no break-in period required. Brunt accomplishes this through careful material sourcing. They choose only the most flexible leather and rubber available to ensure you don't get blisters, chafing, or other friction-related foot injuries. All of which leaves you free to concentrate on what really matters – a job well (and safely) done.
Performance
Yeah, your boots need to be comfortable. But they need to be more than that. After all, house slippers are comfortable, but they aren't going to keep you from slipping on an oily shop floor or prevent your toes from breaking if your buddy drops a cinder block on them. Brunt Workwear will. Each boot features slip-resistant outsoles and full-grain leather. Brunt sells replacement insoles for when yours bite the dust and will even replace your laces for free when they wear out.
And don't forget about waterproofing. Brunt impregnates the leather of each boot with a waterproofing compound during the tanning process, then integrates a waterproof/moisture-wicking membrane on the interior so your feet can breathe but won't get soaked during a rainy day. They even seam-seal the stitches for the best possible moisture protection.
The Boots and the Buys
Brunt offers four styles to match all your needs. The Marin ($135) is a classic leather boot with all-around utility. The Ryng ($135) features synthetic uppers and a reinforced toe for lightweight, comfortable functionality. The Perkins ($155) is the go-to boot for workers seeking maximum protection – peep that rubber toe-cap! Finally, the Bolduc ($155) is a lace-free option that is as comfortable as it is durable.
As we said at the top, Brunt boots are direct-to-consumer products, so pop on over to their website and give them a go!