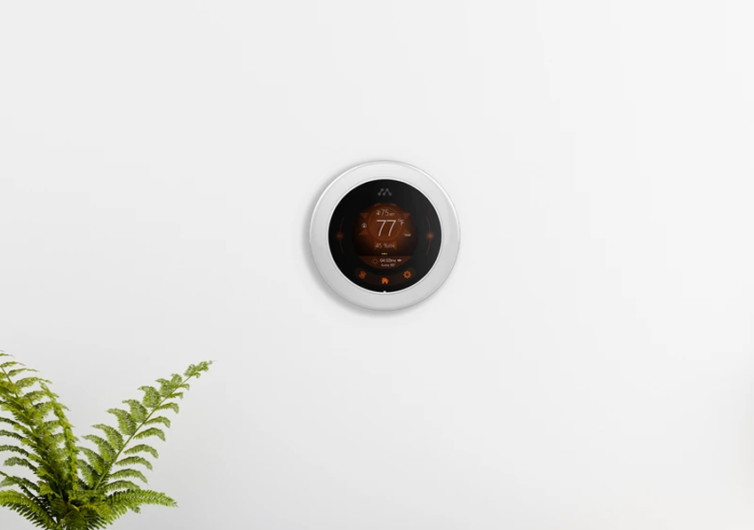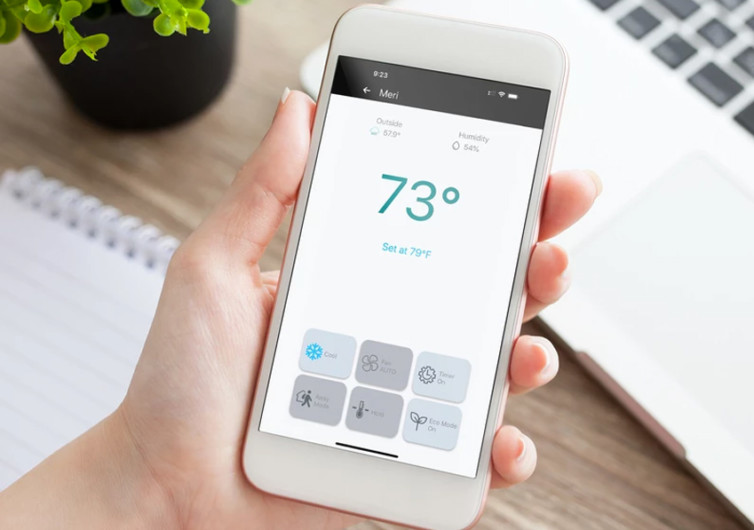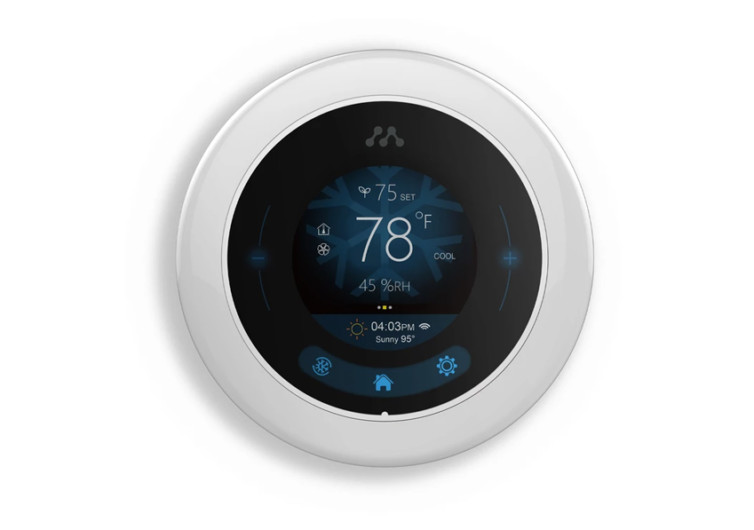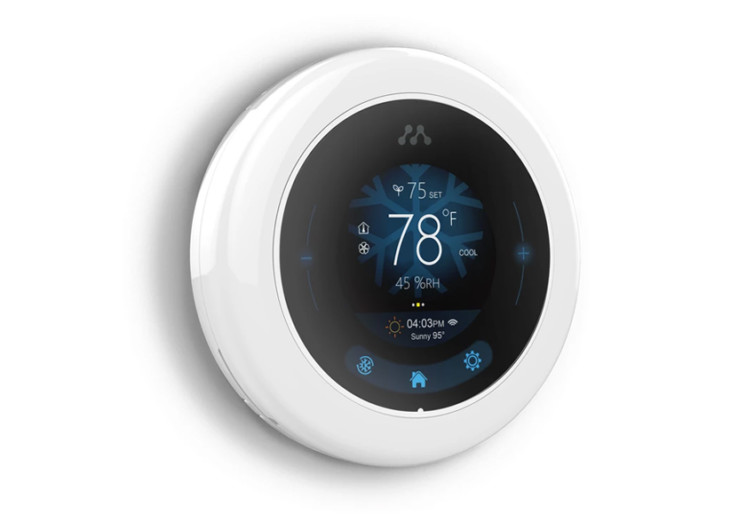 GearHungry may earn a small commission from affiliate links in this article.
Learn more
Momentum Meri Thermostat
The Momentum Meri Thermostat is an excellent alternative to the leading brand of smart thermostats. It comes with smart features that do not put a burden on your wallet. And like all smart home technologies, the Meri Thermostat can also communicate seamlessly with other devices to make its management a lot easier.
The Meri comes with a large and bright colored LCD screen. The information on the display is readable enough from across the room. This is unlike other products that come with the more traditional gray backlight. This Momentum device features a dark background with light-blue readouts. The high-contrast display makes it very easy to read the information even without going near the device.
This digital thermostat connects to an existing wireless home internet connection. It allows the device to communicate with Momentum servers so you can manage the device right from your smartphone.
Operating the Meri is easy, too. One can set specific intervals wherein the Meri Thermostat will take accurate readings of room temperature. The readings are accurate enough to within 0.5 degrees Celsius. It can also measure humidity levels in the room, between 5 and 95 percent in relative humidity.
You can also program the Meri to run only when you are at home or within a certain time period. It is also possible to program and monitor the temperature of your house only when it senses a certain temperature. Having said that, the Meri Thermostat can regulate the ambient temperature in your room so you will feel as comfortable as possible.
The Momentum Meri Thermostat can perform many of the tasks that leading smart home thermostats can offer. It is a lot friendlier on the wallet and comes with a more readable display, too. Its elegant design makes it a worthy addition to your wall décor.