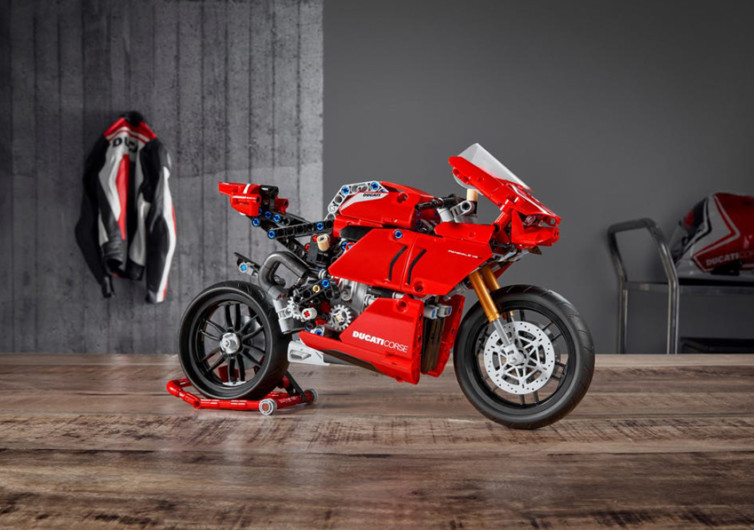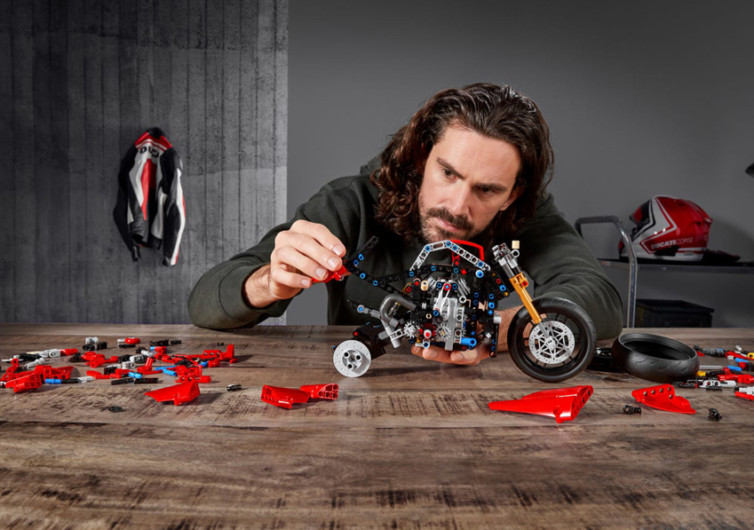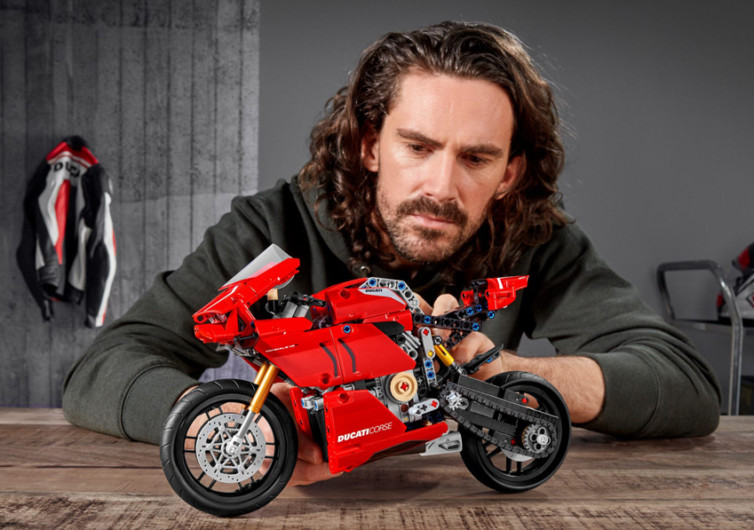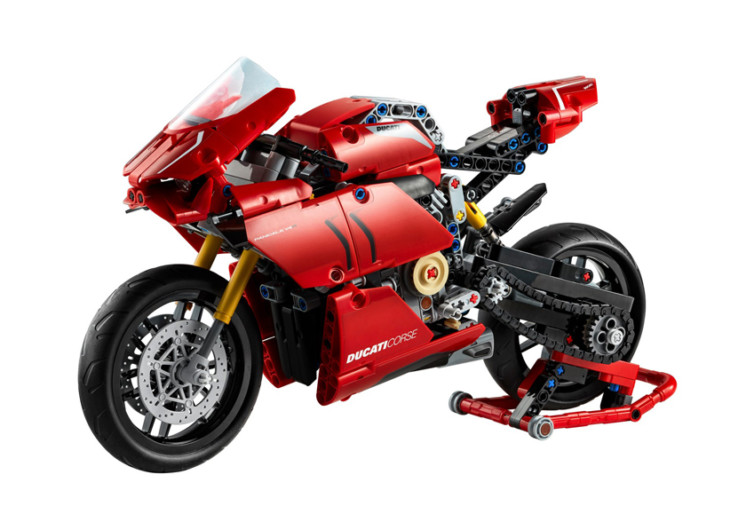 GearHungry may earn a small commission from affiliate links in this article.
Learn more
Lego Technic Ducati Panigale V4 R
The LEGO Technic Ducati Panigale V4 R is the first motorcycle model that has a gearbox. Similar to its life-size version, it consists of a bright red finish and details that will take any motorcycle enthusiast's breath away. If you think that LEGO is only for kids, think again.
If you had LEGO as a kid, or you're a parent wanting to teach your kid some engineering skills, then you know how much these building blocks shape a person's intelligence and creativity. Because of its simple yet stimulating design, parents all over the world strive to give their kids a LEGO set.
The LEGO Technic Ducati Panigale V4 R is an ode to kids and kids at heart. It has customized blocks that make up the whole motorcycle, not to mention the gears and suspension pieces that help the model run on its own. No, there are no batteries involved, just your simple LEGO blocks. However, don't underestimate this Lego technic set. With 646 custom-made pieces, it no longer seems easy. Nonetheless, this is kid-friendly with kids ages 10 and above who can attempt to recreate the Ducati Panigale V4 R.
The set builds a 12-inch long and 6-inch tall motorcycle. It comes with 2-speed gearboxes which is a first for LEGO's Technic sets. It includes its own kickstand, windshield, dashboard, and even an exhaust pipe. The details are a lot similar to the real Panigale V4 R that it can be treated as a collection or a display piece. It even has an adjustable suspension just in case you want to give it a go.
The LEGO Technic Ducati Panigale V4 R retails a little below $70 and it's set to be available in stores by August 1, 2020. If you're excited to get your own, head on to the LEGO site to place it on your online shopping bag.