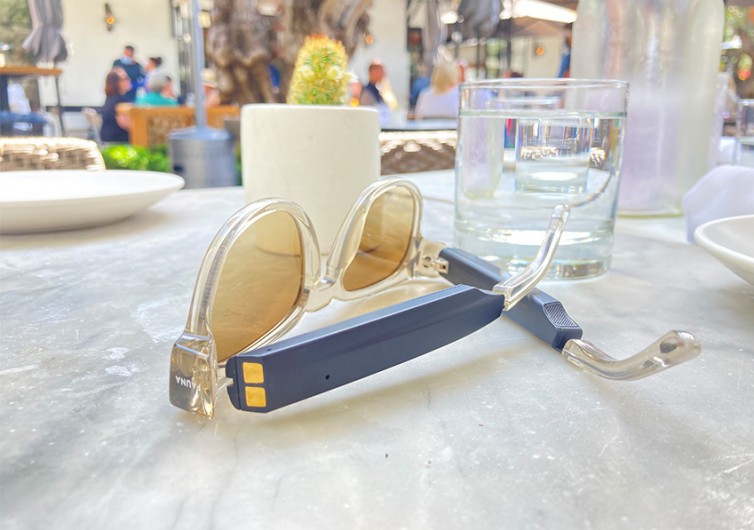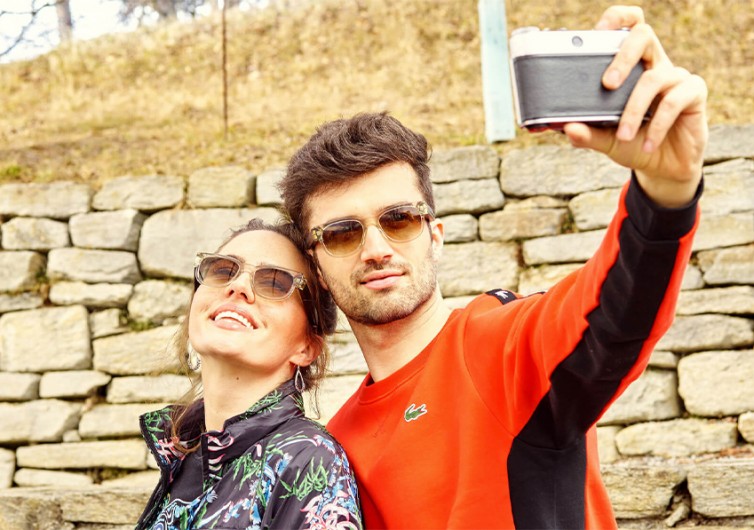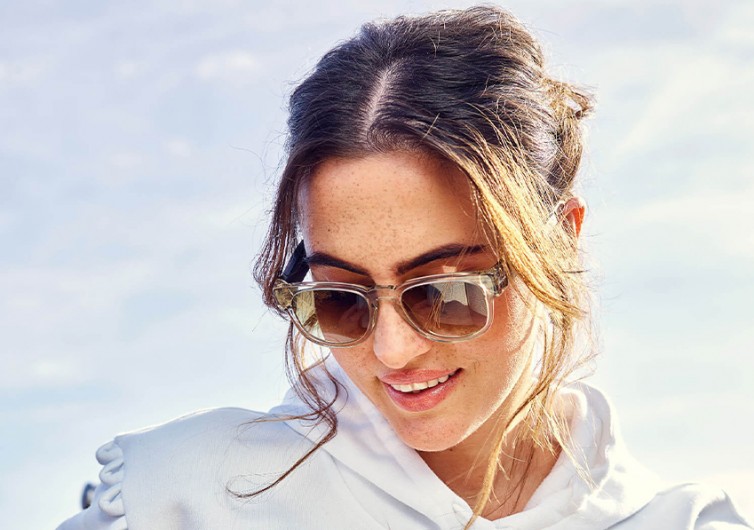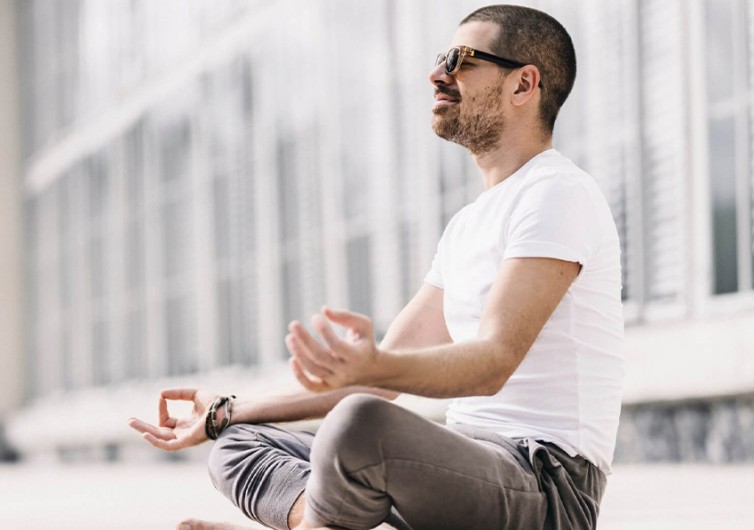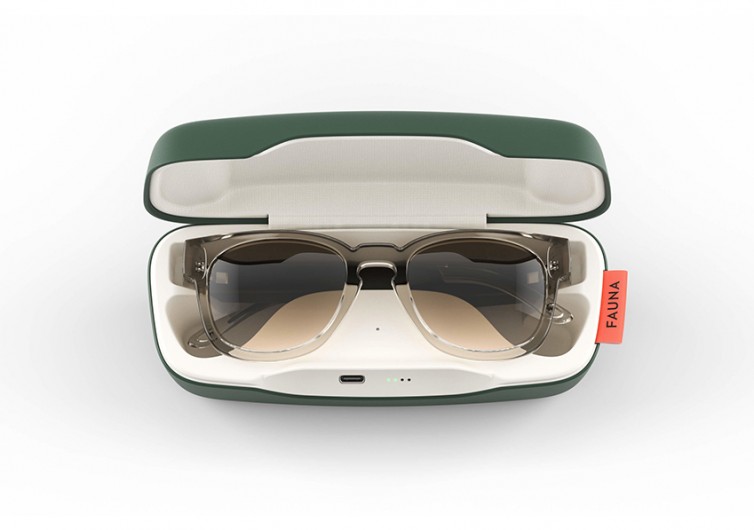 GearHungry may earn a small commission from affiliate links in this article.
Learn more
Fauna Audio Sunglasses: Choice Frames, Decent Sound
Fauna is a new kid on the "high-end" audio eyewear block. The Austrian-based company recently released a collection of wireless audio glasses and sunglasses (MSRP $297 each).
Fauna audio glasses come in four models: the Wayfarer-esque Memor Havana and Spiro, and the cat-eye Levia and Fabula. Each unit shares the same technical details, specifications, and user-experience bouquet, but two different lens styles are available.
Off the shelf, the Memor and Levia come with blue-light filtering lenses. The Fabula and Spiro, conversely, are UVA/UVB protective shades.
Spiro Audio Sunglasses
I had the opportunity to try out the Spiro. The pair features 5.0 Bluetooth connectivity, two MEMS speakers with woofers (one speaker array in either temple), two echo-reducing mics, touch controls, app integration, optometrist-adjustable temple lengths, and swappable lenses.
Best Uses
For now, remember that Fauna Audio Sunglasses are meant for business and pleasure — not sport. Low intensity is the ticket: commuting, errands, gardening, hikes, patio post-ups, trips to the dog park…you get the idea.
Key Performance Areas
Even without the circuitry and sound engineering, the Spiro audio sunglasses were exceptionally wearable. The style is understated and classic. The temple lengths are adjustable.
I found the weight noticeable but ergonomically distributed so that 6 to 8 hours of continuous wear felt tolerable at worst.
The size and shape of the frames proved puzzlingly universal. To see how the frames suited various face shapes and sizes, I passed the pair around to three of my closest friends. To my surprise, the shades looked incredibly well-suited to each person.
Whether you're broad-shouldered, cherubic, lanky, petite, square-jawed, 5'3", or 6'2", you can sport the Spiros.
I've tested a few touch-control peripherals in recent months and found most of them frustrating — either because they're too sensitive, not sensitive enough, or fry out after a few uses. That hasn't been the case with these audio sunglasses.
Tap the temples to play/pause and answer/avoid calls; swipe the left temple forward to increase volume, backward to decrease; to force pairing, long press the right temple. Long press left to cue your smartphone's assistant.
The open-ear speaker design comes at the cost of some popular capabilities like noise cancellation and listening privacy. There is a volume threshold; pass it, and you'll be the de-facto deejay for anyone within a few feet (or, in my case, anyone in the restroom at South Austin's Cosmic Coffee).
But, for me, the advantages of open-ear speakers surpass their shortcomings by a healthy margin. Of course, the ability to hear what's going on around you is a sensible awareness/safety feature. Placing the speaker array outside of the ear canal means that users remain aurally open to their surroundings while streaming media: driving, cycling, crossing the street, grocery shopping with kiddos, pretending to listen to that nice-but-overly-chatty dude at the dog park, etc. And all of that is great, but it's not what sold me on the open architecture.
The best part of an open-ear speaker is that it lets the wearer listen to audio uninterruptedly during transitions from bright to dark places. When I walked from a sunny patio to a low-lit coffee counter during testing, I could reposition the Fauna audio sunglasses from my nose to the top of my head (just like you would with analog glasses) without interrupting my jams, podcast, etc.
Perhaps that function is just a happy fringe benefit to some greater design element, but I wouldn't be surprised if Fauna intended it all along. As far as design is concerned, I think the glasses' organic, intuitive tenets really make them shine.
Areas for Improvement
There are a few things I would change about Fauna audio sunglasses. Note that the following are only minor inconveniences, and I'm reluctant to complain about the glasses when their suite of advantages is so on-point. But, here it goes:
First, the glasses rely on their charging case for power. If your Faunas do not pair to a device within 30 minutes of withdrawal from the case, they go into "deep sleep" mode. The user must then put them back in the case, close the lid, then open and remove them. It's not ideal if you're away from the case like I often am, owing to its considerable size and weight.
The case is a big'un, not something you can slip into a pocket unless you're wearing JNCOs. And the battery (4 hours) isn't anything to freak out over. But if you have ample storage options (your car console or daypack, for instance), this drawback will have little to no impact on your experience.
Lack of Active Noise Cancellation
Don't expect the Spiro to deliver an isolated or theater-quality sound experience. You'll still be able to hear background chatter wherever you are.
Fauna Audio Sunglasses Review Conclusions
If you have the coin to splurge on some classic, handsome, and well-wearing audio sunglasses that offer up excellent podcast and call-handling sound, Spiro shades are the ticket. You can scope out a pair for yourself over at Fauna's website.