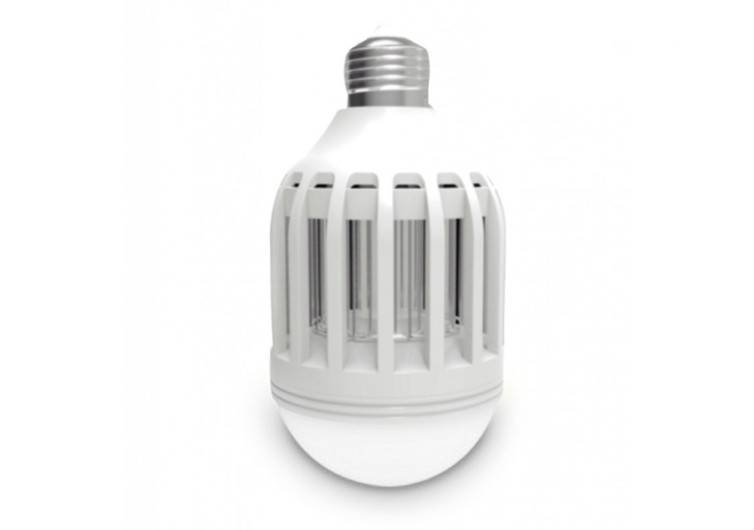 GearHungry may earn a small commission from affiliate links in this article.
Learn more
ZappLight
The problem with conventional electrical discharge insect control systems or bug zappers is that they tend to be very bulky. The ZappLight takes all the wonderful elements of conventional insect electrocutor traps and blends them with the elegance and functionality of a modern LED bulb you can easily connect to any standard lighting fixture in your home.
ZappLight essentially turns your entire home into one gigantic electric insect control system. As long as ZappLight is screwed into your electric bulb receptacles, you're protecting your home from the insects that carry many of man's modern enemies like West Nile virus and Zika virus. True to the design of bug zappers, ZappLight utilizes a combination of blue and white light to both attract insects and to provide illumination for your room. The system doesn't come with insect attractants or chemicals that can be harmful for you and your family. Instead, the blue LED light is what attracts these bugs into the ZappLight. The bulb is designed for ease of cleaning.
ZappLight lets you say goodbye to the flying bugs that have been pestering you for so long. Say goodbye, too to the disease-causing viruses, bacteria, and other harmful germs that they carry.