Last updated:
24 Nov 2020
8 Best Turkey Fryers (Review) In 2021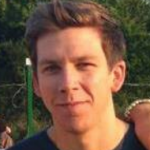 This product guide was written by Jordan Carter
Published
October 31, 2019
A deep-fried, golden-colored, and crispy exterior with a meat that is both tender and juicy inside is every turkey lover's delight. However, without the right equipment, the results are often subpar. For many people, frying food can be quite complicated and messy. You have to reach the right oil temperature so that the food is tasty instead of greasy or burned. What's more, dealing with extremely hot oil in a pan is not practical since the sizzling oil tends to splash on you. That's why only the use of a high-quality turkey fryer will guarantee the perfect results. If you are in the market for the best Turkey fryer, our well-curated list below will help.
The Best Turkey Fryer
Turkey Fryer Buying Guide & FAQ
How We Chose Our Selection Of Turkey Fryer
Reviews - Reviews basically aims at pinpointing the qualities of a turkey fryer. It gives a summary of what each turkey fryer does and can do. Reviews are an important phase of the purchasing cycle as it gets you informed about the strengths and weaknesses of the diverse available turkey fryers out there. Users of the identified turkey fryer also add their voice sometimes to these reviews giving all potential buyers a clearer picture view of what choice will best suit their needs. We already took the time to go through a good number of different product reviews about all the available turkey fryers listed. And you are sure to find one that best fits all your needs after aligning its pros and cons to what you are seeking.
Price - Price remains one of the greatest factors anyone would consider before making a purchase for a turkey fryer. Not all expensive turkey fryers will be perfect for all users at a time. Per your needs, your perfect turkey fryer might be the least expensive out there. Different shops sometimes sell the same turkey fryer for different prices. Other external factors like shipping costs can influence the final pricing of a turkey fryer. It is good to take note of this as well. Also, product reviews can be a great tool to use in fishing out different turkey fryers that fall within your preferred scope and budget as well. As explained earlier, you can know the key qualities of any turkey fryer by going through reviews on the product. The review will also tell if buying the identified turkey fryer for the quoted price is worth it or not.

How To Cook The Perfect Turkey
Turkey can be prepared in diverse ways. Some prefer to boil, others want it fried while others enjoy steamed turkey. Regardless of the state in which you enjoy your turkey, it is vital to note that a great turkey fryer can help you achieve your desired results easier. Find out which of the reviewed turkey fryers best suit your cooking style and budget then go get it. Nothing more to worry about. You will be able to sail through the cooking in any form you may want it. Thanks to the user guide and cooking booklet that comes with the turkey fryers.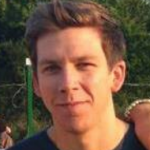 Jordan Carter is Gear Hungry's resident Editor-in-Chief with a genuine love and passion for all things tech. Jordan works diligently to ensure only the best products ever make it onto the platform and are showcased in Gear Hungry's carefully curated, tested and expertly researched, informative buying guides.
The best!
Gear, gadgets & stuff for men
Straight to your inbox