Best Turkey Fryers In 2021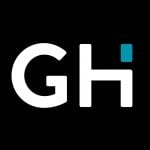 This product guide was written by GearHungry Staff
Last Updated
October 31, 2019
GearHungry Staff
GearHungry Staff posts are a compilation of work by various members of our editorial team. We update old articles regularly to provide you the most current information. You can learn more about our staff
here
.
GearHungry may earn a small commission from affiliate links in this article.
Learn more
A deep-fried, golden-colored, and crispy exterior with a meat that is both tender and juicy inside is every turkey lover's delight. However, without the right equipment, the results are often subpar. For many people, frying food can be quite complicated and messy. You have to reach the right oil temperature so that the food is tasty instead of greasy or burned. What's more, dealing with extremely hot oil in a pan is not practical since the sizzling oil tends to splash on you. That's why only the use of a high-quality turkey fryer will guarantee the perfect results. If you are in the market for the best Turkey fryer, our well-curated list below will help.
The Best Turkey Fryer
Char-Broil Oil-less Liquid Propane Turkey Fryer




The Char-Broil Big Easy Turkey Fryer is a product of Char-Broil. It is an electric turkey fryer with a large cooking capacity. Its vast cooking space allows you to fry your delicious turkey weighing up to 16 pounds. It is built to give you the best output as you will be served with a crispy fried turkey with no added calories or fat. Its oil regulatory build does well in managing the oil level needed to fry any amount of turkey. Even more, this fryer is able to fry or roast not only turkey but other meat products such as chicken, beef, pork and many more. No need to stress about your boned or boneless meat, both will fit in perfectly into this dynamic classic fryer.
On the inside of this cooker lies a 16000 BTU propane burner. This has been well fitted into the cooking chamber, inside a two-walled circumference. This technology works to generate heat using infrared signals and then evenly circulates it to every part of the cooking chamber to get an evenly cooked meat with a juicier taste that traditional oil frying techniques. On the exterior, it has just 2 control buttons. One to power on the cooker and the second to light the cooking burner. It is very easy to operate and get your cooking done anytime. Our guide to the best slow cookers features more kitchen appliances you will love.
Key Features:
It is an oil-less turkey fryer
Relies on Char-Broil TRU-Infrared cooking technology
Can accommodate up to 16 pounds of meat
Comes with an accompanying cooking guide
Specification:
Brand

Char-Broil

Model

17102065

Weight

28.9 pounds
Char-Broil The Big Easy TRU-Infrared Oil-Less Turkey Fryer

The Char-Broil The Big Easy TRU-Infrared Oil-Less Turkey Fryer will give you the best oil-less turkey you can make at home. This is mostly dependent on the TRU infrared technology that is the driving force of the whole unit. It goes a long way to get rid of all the hot and cold spots while ensuring that the turkey ends up cooking the right way inside and outside. Furthermore, this technology helps to make the whole process a whole lot cleaner and easier in the long run. In fact, this works even better when the cuts of meat are a bit more on the large side (it does not just have to be turkey either). Since this takes oil off the table, it saves a whole lot of time. Additionally, it allows users to go crazy with the seasoning, and marinades; both options are not on the table when it comes to your run of the mill fryers.
A great addition to the whole package is the fully-enclosed 16,000 BTU propane burners which are right inside the cooking chamber that is both double-walled and cylindrical. These actually produce the infrared heat which in turn circles the cooker. All this results in a more even cook on the meat since all the juices are sealed in. So, there is no doubt that the meat will come out being moist and succulent on the inside and incredibly crispy on the outside. An added plus is the fact that this method produces a less greasy result which is equally a lot more healthy. So, in this case, you can eat your 'meat' and have it.
Key Features:
The package includes a cooker, cooking basket, lifter, meat thermometer
It is an Oil-less turkey fryer
Great for preparing large quantities of meat
Makes use of an infrared cooking technology
Specification:
Brand

Char-Broil

Model

14101480

Weight

30 pounds
King Kooker Propane Outdoor Fry Boil Package
When you're cooking outside, you can get a little more experimental. Turkey fryers have had a bad rap for years for being too dangerous for indoor use. That's why we're recommending the King Kooker Propane Outdoor Fry Boil Package. You can use it to fry up to 20 pounds of turkey, fry fresh filets, or even boil up a bunch of clams. It's sold as a turkey fryer but it's actually much more versatile than that. 
It comes with a 29 qt. aluminum turkey pot with a lid and basket and lifting rack. Plus, there's an additional aluminum fry pan for smaller dishes. Using propane, this outdoor cooking setup delivers 33,000 BTUs of heat and has a listed LP hose and regulator for safety. It also has a battery-operated timer for more accurate cooking.
Key Features:
33,000 BTU
29 qt. aluminum turkey pot
Cook up to 20lb turkey
Aluminum fry pan
Listed LP hose and regulator
Battery-operated timer
Specification:
Brand

King Kooker

Model

12RTFBF3

Weight

18.55 pounds
Masterbuilt MB23010618 XL Stainless Steel Fryer



This Masterbuilt MB23010618 Fryer, XL Stainless Steel is our best choice for this review. Masterbuilt's masterclass design puts this fryer in a suitable position to meet all commercial standards. Be empowered to cook all your meals with this electric powered fryer. From frying to boiling to steaming, you are good to go. One interesting thing is how the build-up design has been made to render economic benefits to its users. Save up to ⅓ of oil when frying, as compared to any other typical fryer. One other thing that makes this fryer our best choice is its extra-large cooking basket. It provides a considerate cooking space that will accommodate chicken wings of up to 5 lbs, turkey of up to 20 lbs or a considerable large amount of seafood.
Its interior design makes it very easy to wash after every use and has in-built safe components that support convenient dishwashing as well as a drain value capacity. With extra caution for your health, this fryer produces zero smoke during its operation; providing a welcoming cooking atmosphere as you enjoy the lone sweet aroma of your food. For deep frying of turkey, this one is the best turkey deep fryer out there. It is even more efficient to get your turkey ready in just an hour.
Bayou Classic 3025 30-Quart Aluminum Turkey Fryer

The Bayou Classic 3025 30-Quart Aluminum Turkey Fryer Pot with Accessories is our second choice for this review. It is a designated turkey frying pot. It comes with all the key accessories anyone will ever need when frying turkey. Neatly packaged is one turkey frying pot which is made of pure aluminum as well as one turkey pot lid covering, one rack for poultry which will ensure the entire turkey cooks evenly; preventing any form of scorching on the base of the turkey. The pot is designed to apportion oil evenly to the different base parts of the pot during frying to give you delicious and tender turkey.
It also has one grab hook for the poultry rack to help you do away with any form of burns on the hand as it will equip you to safely place the meat into and out of the fryer. Also included in the pack is a turkey fryer thermometer of up to 12 inches and a single seasoning injector of not more than one-ounce trial. This turkey fryer is ideal to accommodate large turkey sizes. Fry a full turkey of up to 30 QT in as fast as 45 minutes. The entirety of this fryer is made of quality aluminum and it is perfect for all commercial purposes. It is highly durable due to its lightweight and as such, can easily be carried from place to place. For more amazing appliances that will make your life in the kitchen easier, check out our guide to the best air fryers.
King Kooker 1265BF3 Outdoor Deep Fryer

The King Kooker 1265BF3 Portable Propane Pot is an outdoor oil turkey fryer. It does deep-frying better and has a very large cooking space that can house up to 20 pounds of turkey. Despite its vast cooking area, it is a highly portable turkey fryer of just 12 inches. It takes less time to get your cooking done as compared to other deep fryers thanks to its 33000 BTU cast burner power. It comes with a wide 29 quarts aluminum turkey fryer pot with its accompanying lid. Added is a punched basket made of aluminum which is ideal for boiling purposes as well as an eleven quarts frying pan also made of aluminum. This has an additional basket that is designed with handles that are able to resist heat; for easier usage.
A lifting hook and a turkey purposed rack are also included. Explore the temperature of the oil as you fry using the deep fryer's thermometer to enable you to adjust the fryer at all times. This is an easy to use fryer with a regulatory button that allows you to adjust and is powered by a battery-operated timer. It also comes with a recipe and an instruction booklet, which will give you a step by step tutorial at your own pace to best manage the fryer.
Masterbuilt MB23010809 Electric Fryer

Masterbuilt is a leading producer of the finest. With over 45 years of rich history and a traceable well deserving goodwill, Masterbuilt has stayed faithful to its vision of designing and building the most innovative products there can ever be. The Masterbuilt MB23010809 Electric Fryer is one of such innovative, efficient and durable products. In line with one of its core vision, this turkey fryer produces no smoke during its operation. It is an outdoor fryer designed to cater for all your frying, boiling or steaming as related to your cooking. It comes with a stand and a turkey fryer pot which will adequately serve your cooking of turkey and many other foods.
The cooking bowl is able to hold up to 18 lbs of turkey. That is a reasonably large cooking basket. Plus an inbuilt control of its thermostat temperature. One unique feature of this turkey fryer is it being able to add a feel of unseen smoke flavor to the turkey or any meat being roasted. It is also an oil less cooker. The covering lid is made of tempered glass and it gives you a clear view of your food as it goes through the cooking process inside the fryer. And it affects the cooking heat in no way. If you are looking for an ideal gift for foodies that like to cook, this might be the right one.
Turkey Fryer Buying Guide & FAQ
How We Chose Our Selection Of Turkey Fryer
Reviews - Reviews basically aims at pinpointing the qualities of a turkey fryer. It gives a summary of what each turkey fryer does and can do. Reviews are an important phase of the purchasing cycle as it gets you informed about the strengths and weaknesses of the diverse available turkey fryers out there. Users of the identified turkey fryer also add their voice sometimes to these reviews giving all potential buyers a clearer picture view of what choice will best suit their needs. We already took the time to go through a good number of different product reviews about all the available turkey fryers listed. And you are sure to find one that best fits all your needs after aligning its pros and cons to what you are seeking.
Price - Price remains one of the greatest factors anyone would consider before making a purchase for a turkey fryer. Not all expensive turkey fryers will be perfect for all users at a time. Per your needs, your perfect turkey fryer might be the least expensive out there. Different shops sometimes sell the same turkey fryer for different prices. Other external factors like shipping costs can influence the final pricing of a turkey fryer. It is good to take note of this as well. Also, product reviews can be a great tool to use in fishing out different turkey fryers that fall within your preferred scope and budget as well. As explained earlier, you can know the key qualities of any turkey fryer by going through reviews on the product. The review will also tell if buying the identified turkey fryer for the quoted price is worth it or not.

How To Cook The Perfect Turkey
Turkey can be prepared in diverse ways. Some prefer to boil, others want it fried while others enjoy steamed turkey. Regardless of the state in which you enjoy your turkey, it is vital to note that a great turkey fryer can help you achieve your desired results easier. Find out which of the reviewed turkey fryers best suit your cooking style and budget then go get it. Nothing more to worry about. You will be able to sail through the cooking in any form you may want it. Thanks to the user guide and cooking booklet that comes with the turkey fryers.
Sign Up Now
GET THE VERY BEST OF GEARHUNGRY STRAIGHT TO YOUR INBOX