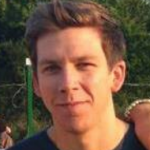 Putting elbow grease into baking can be exhausting. It's also one of the reasons why we sometimes put off whipping up something delectable altogether. Luckily for us, there's a solution, one that will put all excuses on the backburner. Instead, you'll feel the urge to bake, experiment, and cook for the masses. We're talking stand mixers! Not only do they look great neatly perched on kitchen counters but their performance makes mixing, kneading, and folding an utter dream. If we haven't sold you on the idea just yet, we urge you to browse through our list below, perhaps the best stand mixer suited to your needs will sell itself, turning you into an instant cake boss!
The Best Stand Mixer
Stand Mixer Buying Guide & FAQ
How We Chose Our Selection Of Stand Mixers
Brand – When it comes to mixer stands, then you get your premium quality brands and your brands that are simply good at getting the job done.  Of course, the latter tends to be far easier on the pocket. When we narrowed our list down to the best mixers on the market, we made sure to includea variety of different brand names that feature price tags from low to high, all while keeping quality and performance in mind. In essence, we wanted to make sure that you have a diverse range of reliable options to choose from.
Price – On a budget? We've got your back! While premium models tend to come with no fault, we understand that not everyone has money to splurge. This is why we included affordable options into the mix (no pun intended) without skimping on key features and superior performance.
Reviews –The consumers spoke and we listened! A part of our research process is to take userfeedback into consideration. In this instance, we scoured through stacks of online stand mixer reviews. We then weighed the good with the bad to come to a fair and completely unbiased conclusion on each of our listed products.

Features To Look For In Stand Mixers
Motor power – In most instances, the higher the wattage, the more power the stand mixer will have. This means that you will be able to safely mix sturdier dough while still keeping a good speed. 300 watts and higher would be an ultimate choice for light to medium mixing but if you plan on making large quantities of stiff dough on a regular basis, then a machine with a wattage higher than 500 might be more suited to your needs.
Design – When it comes to standing mixers, there's no end to design and colour options – especially with Kitchen Aid's diverse range.What you do want to pay attention to, however, is the way in which the spinning attachment is brought into contact with the food. Does it have a lifting mechanism that raises the bowl upwards towards the mixing accessory or does it feature a tilting head? Tilting heads will require some leeway in terms of surrounding surface space while mixers with lifting bowls generally need more room height-wise. Essentially, you want to make sure the design of the mixer will be practical for the surface or storage space you had in mind.
Attachments – When choosing a mixer, you will need to compare features and accessories with overall performance. Some models come well-equipped with many add-ons but the wattage may be poor, for instance. Accessories can be purchased separately at a later stage, so rather let quality and power be a deciding factor. At the very least, however, each stand mixer should come standard with a whisk, a dough hook, and a paddle.
Overall performance –The overall performance of a mixer comes down to personal preference, really. If you plan on doing some light baking then you do not need a machine with superior power, but if you do plan on feeding the masses, then you will want a more heavy-duty design that can keep up with your demand.Think about what you regularly make, what you'd like to make, and what kind of quantities you're going to work with. This will help give you a clear idea of what type of speed, capacity, and wattage to look out for.

Stand Mixer FAQ
Q: How keep your stand mixer sparkling clean?
A: Your stand mixer should be cleaned after each use. Most attachments can be washed in soapy dishwater while others are dishwasher safe. The stand itself should also be cleaned regularly. Simply wipe the exterior with a warm and damp cloth (avoid harsh cleaning chemicals) and remove the sticky layer that forms after a few uses. At least once a month, we also suggest that you do a deep clean and remove the build-up of dirt and food found in the crevices and connection points. To do this you will need a soft toothbrush and warm water (or a baking soda solution will work well too).
Q: What is the best stand mixer for home use?
A: The best stand mixers for home use are the ones that remain compact in size while delivering enough power to mix and knead the toughest of doughs. Our list features brands that include Kitchen Aid, Hamilton Beach, Comfee, Breville, and Oster. Each of the models is built for home use while some could even be adequate enough for light commercial baking too. Take your pick!