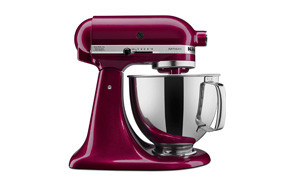 KitchenAid Artisan Series 5 Stand Mixer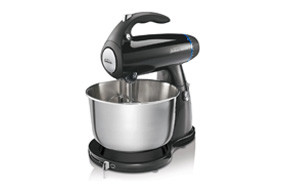 Sunbeam 2594 350-Watt MixMaster Stand Mixer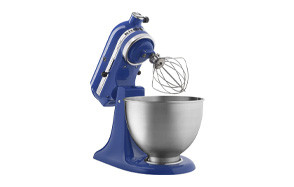 KitchenAid Classic Series Tilt-Head Stand Mixer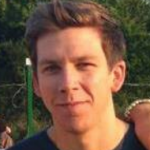 Putting elbow grease into baking can be exhausting. It's also one of the reasons why we sometimes put off whipping up something delectable altogether. Luckily for us, there's a solution, one that will put all excuses on the backburner. Instead, you'll feel the urge to bake, experiment, and cook for the masses. We're talking stand mixers! Not only do they look great neatly perched on kitchen counters but their performance makes mixing, kneading, and folding an utter dream. If we haven't sold you on the idea just yet, we urge you to browse through our list below, perhaps the best stand mixer suited to your needs will sell itself, turning you into an instant cake boss!
The Best Stand Mixer
Stand Mixer Buying Guide & FAQ
Before you go ahead and commit to purchasing a new stand mixer, we recommend that you consider and review your requirements when it comes to the following essential features.
Power - As with most electrical appliances designed for use in the kitchen, the higher the wattage, the more powerful your mixer should be overall. For light to medium mixing requirements, you should be able to get away with a 300-watt motor, but if you intend to regularly batch bake stiff doughs, then 500 watts of power would be preferable.
Bowl Capacity - When it comes to a stand mixer, powerful performance is a given, what you really should be concerned about is capacity. If you do fancy entering the next Bake Off and you want to finesse your skills when it comes to creating cupcakes and meringues, then think about how big a bowl you need. The more expensive and professional style mixers will feature stainless steel bowls (although plastic and glass options are also available) and could range from a compact 3.3-liters up to a sizeable 6-liter bowl which is ideally suited to batch bakers.
Range Of Tools - For the most part, popular brands will supply a range of accessible tools as part of your investment. These are most typically a balloon whisk perfect for whipping up light mixtures, eggs, and cream, a separate dough hook for when you want to knead bread, plus a beater attachment for making batters and all general mixing needs. Decide whether these are sufficient to your needs or whether you prefer to have a more extensive range of utensils, perhaps including a scraper and a splash guard that will help keep all your contents inside the bowl.
Speed And Mixing Action - In most instances, stand mixers use something called a planetary mixing action, which means that the tool orbits while the actual stand arm moves around the bowl. That action helps to contain your ingredients centrally and mix them together more thoroughly and evenly. Most mixers should come with a range of adjustable speeds, enabling you to build up gradually to the setting you require, controlled by a dial, a slide or a series of digitally controlled settings.
Pulse, Pause and Slow Start Settings - If you are working with delicate mixtures and ingredients which require a soft and slow initial start, then it might be useful to consider going for a unit that has a phased stage setting with a slow start and pause option enabling you to add ingredients as you progress. Many of the most popular mixers also feature a series of pre-programmed settings which take out the guesswork.
Optional Extras - Other convenient features that you might want to consider include countdown timers to prevent over mixing, sensors to avoid overloading as well as integral lighting providing a better view of the process inside your mixing bowl.

Stand Mixers FAQ's
Q: Why do you need to invest in a stand mixer?
A: There are plenty of reasons why we recommend you invest in one of the best stand mixers we've reviewed today, but two stand out. Firstly, mixing up batters and doughs by hand is fatiguing, to say the least, and it can be challenging to achieve a consistent and silky smooth, lump-free mixture. Secondly, it really is like having a spare set of hands. While your stand mixer is happily and reliably churning away, you can be getting on with other essential prep like greasing those cake trays ready for your fluffy Victorian sponge mix.
Q: How can I keep my stand mixer clean?
A: We recommend that you clean your mixer every time you use it and that you wash your attachments in soapy water or if you have the option to put so, pop them in the dishwasher. The exterior of your mixer should be wiped down with a warm damp cloth, avoiding the use of any harsh chemicals or strong detergents. If you do use your mixer regularly, then once a month give it a through and in-depth clean to effectively remove any unseen remnants of food that may have build up in the crevices. A soft toothbrush is an excellent way to get into those tricky to reach parts, and most people swear by the powerful cleaning effects of a baking soda solution.