Best Pool Buoys In 2021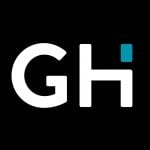 This product guide was written by GearHungry Staff
Published
February 12, 2020
GearHungry Staff
GearHungry Staff posts are a compilation of work by various members of our editorial team. We update old articles regularly to provide you the most current information. You can learn more about our staff
here
.
GearHungry may earn a small commission from affiliate links in this article.
Learn more
Swimming is a fantastic way to get a full-body workout without hitting the gym each day of the week, and while we're sure most of you already know how to swim, those serious about getting the most from their swim sessions should look at the best pool buoy to improve strength and technique to really smash it at the local pool.
A pool buoy is a cheap but effective way to get the most from your swim practice, and like swimming goggles, swim caps, and swimming earphones to get you in the zone, is perfect for maximizing your swimming potential, whether you prefer to butterfly, front crawl, or breaststroke your way to better success and better fitness.
The Best Pool Buoy
Speedo Team Pool Buoy Training Aid

While the FINIS is a great beginner to intermediate pull buoy, those more experienced flailing around in the water should look closer at the Speedo Team Pull Buoy Training Aid, which is our premium pick for the serious swimmer.
It comes in 3 colors and one size and transforms your swimming into something focused more on upper body strength than the standard cardio workout you may be used to. The scalloped design helps to elevate hips and promote the positioning and endurance necessary to be a swimming star, or at the very least, be the fastest at your local pool. The durable EVA is reliable and even when clamped between your legs provides optimal lift to ensure the correct form. It may be more expensive options, but for superb, unrivaled results, it's worth it. For recreatinoan swimming in your backyard for you and your family, check out our guide to the best above ground swimming pools.
Key Features:
Scalloped design
Elevates hips
Promotes proper positioning
Improves upper body strength
Durable EVA material
3 colors
Specification:
Brand

Speedo

Model

7753023

Weight

4.8 ounces

Our first choice for the best pool buoy available is the FINIS Foam Pull Buoy which comes in both Junior and Adult sizing to appeal to swimmers of all levels and ages while still providing excellent results, regardless.
The comfortable EVA foam immobilizes legs without causing chafing or irritations and also lifts hips and legs to better streamline your body during your lengths. The color is bright and vibrant, making it easy to identify should it slip from your grip, and it's also small enough to fit into your swim bag for easy portability. The buoyancy also ensures you master your pulling technique, and unlike other pull buoys, you won't feel your feet sinking during your sessions to help maintain perfect form easier.
Key Features:
Immobilizes legs
Promotes upper body strength
Lifts hips and legs
Enhances technique and symmetry
EVA foam
2 sizes available
Specification:
Brand

FINIS

Model

1.05.036

Weight

5.6 ounces

Retreating to something more affordable for novices, the TYR Pull Float is still an excellent choice for those looking to get the basics right before they tackle any of the other complexities of high-quality swim performance. This float does just what you need when just starting out and helps you get ahead of your competition (or team) by helping you work on upper body strength while also eliminating the negative kicking many newbies struggle with when they first pull on their swimming trunks.
The EVA foam is the perfect material for helping you overcome your amateur quirks, but it also means it's suitable for all levels, although beginners may get the most from it. The single size also makes it a versatile training choice, and with 3 colors, including Old Glory print, you can find the perfect style to suit you.
Key Features:
2 colors
Builds strength
Suitable for all levels
EVA foam
Ceases negative kicking
One size
Specification:
Brand

TYR

Model

11LPFALL

Weight

3 ounces




Our final pick is the Arena Freeflow Pullbuoy which boasts a lightweight feel for better buoyancy while still being easy to grip, along with 3 colors to mix and match with your club's crest and colors, or to find the right color to suit you.
Like any decent swimming pull buoy, it helps improve your stroke and is comfortable between the thighs for long-lasting sessions without the risk of discomfort. Unlike other buoys, though, it uses a combination of polyethylene and polypropylene instead of EVA to provide better shock resistance and durability, bit also like EVA, it won't be affected by water to keep it in a usable condition as you train for the big race. The 8-shape is easy to hold, and it's also not too large that it will bulk up your swim bag, and with it, you can explore at least 2 swim positions to find the right placement and form to increase your form and skill.
Key Features:
3 colors
Lightweight
8-shape design
High quality materials
Improves stroke
Optimal buoyancy and comfort
Specification:
Brand

Arena

Model

95056

Weight

0.16 ounces
Swim Research Swim Training Aid Pull Buoy



The Swim Research Swim Training Aid Pull Buoy is another mid-range option for intermediate to expert swimmers and comes in sizes for both Juniors and Adults. Like any decent buoy, it promotes the correct alignment to improve performance while also increasing upper body strength with no need to hit the adjustable dumbbells, although we'd still recommend keeping them in your routine.
It isolates the legs to put greater focus on your arms and shoulders without feeling like a distraction, and the closed cell EVA foam is comfortable on the skin and fits easily between the thighs for an effective session, even when you're not feeling it.
It only comes in one color, but the baby blue and yellow combination is bright enough that you can find it straight away should it come loose during your lengths, and the reliable buoyancy guarantees correct form and elevation to train your body, as well as your mind, to stay in position when striving for success in the water.
Key Features:
Provides proper alignment
Developed upper body strength
Neutralizes kicking motion
Junior and Adult sizes
Fits comfortably between legs
Closed cell EVA foam
Specification:
Brand

Swim Research

Model

B07CBQMV8J

Weight

13 ounces
ZEYU SPORTS Pull Buoy Training Aid

Anyone who needs a low-budget but still reliable option should consider our best choice, the ZEYU SPORTS Pull Buoy Training Aid. It may not boast the high quality of the Speedo or other, more expensive options, it's still an excellent choice for getting to grips with what you need to do to succeed before graduating to other products.
The soft EVA foam is comfortable and makes it easy to find and maintain the correct positioning during your lengths. It only comes in one size, but it's still compact enough to work for both Adults and Junior swimmers with superb results, and it's also an excellent injury aid to prevent your legs from hurting after suffering a strain or pull. At less than $10, it's a bargain for anyone still unsure if swimming is for them, but who also want to do everything they can to get as competent as possible before moving up in the swimming gear world and making a splash at meets and competitions. 
Key Features:
Elevates hips
Proper positioning
Soft EVA foam
One size
Better upper body strength
Better focus on stroke technique
Aligns body when swimming
Specification:
Brand

ZEYU SPORTS

Model

B073FDQ5VK

Weight

2.7 ounces
Pool Buoy Buying Guide & FAQ
How We Chose Our Selection Of Pool Buoys
We want to make sure we only select the finest and most reliable and effective products to improve your swimming sessions and take your skills to the next level. Thanks to our tried and tested selection criteria, this is how we did it:
Brand - The brand is one of the first things you think about when buying anything as this helps you get an idea of quality, and it may tempt you to go for a brand you recognize and trust. However, we wanted to find a range of brands to give better variety while still ensuring high quality throughout.
Price - Price is another thing to consider, and it's something we use to ensure that swimmers of all levels and experience could find the perfect buoy for them. While pull buoys are not expensive, we still understand our readers have different budgets and so finding a range of prices that can appeal to everyone is a must.
Reviews - Looking at reviews, we were able to narrow our selection down to the 6 products you see above. These reviews gave us vital insight into the most important features and factors of top quality buoys and helped us get an informed idea of which products are worth recommending.
Features To Look For In Pool Buoys
Before you decide on which is the best pool buoy for you and your needs, check out this short but handy little guide to the key features you must look out for to ensure you get everything you need.
Size - The size you choose will depend on how tall you are and how much buoyancy you need. Luckily, many buoys come in both Junior and Adult sizes to ensure everyone can find the right one for them regardless of age or height. Those available in just one size are still effective, but if you're looking for a pull buoy for your kid, we'd advise looking at options that offer a Junior size for the best results, but for adults, a larger size will be easier to grip and also provide the buoyancy required to keep you in the proper position.
Shape - Pull buoys come in either 8-shaped designs or with one end bigger than the other. The asymmetrical shape is arguably better as it offers more versatile positioning options. However, it's all about which style you prefer, though, and you may need to explore both options before settling on which style is best for you.
Material - Most pull buoys are made from EVA foam which is buoyant and waterproof, although there are others which use a polyethylene and polypropylene mix. These buoys are more durable compared to their EVA counterparts, but the buoyancy is relatively equal. Because more buoys use EVA foam, it's likely you will buy one that uses EVA over the mix, but if you're looking for a reliable and long-lasting option, polyethylene and polypropylene will be better in the long run.

Pool Buoy FAQ
Q: What is pool buoy?
A: A pool buoy is a floating device swimmers use to improve their form, breathing technique, and upper body strength, and it is also sometimes used to continue training after suffering as leg injury.
By clamping the buoy between your thighs, it neutralizes the desire to use your legs to propel yourself and stay afloat, and instead allows you to focus purely on pulling your body with your arms and shoulders. This increases buoyancy and reduces drag which enhances efficiency to make you a better swimmer.
Q: How should I use a pool buoy?
A: To get the most from your pull buoy, grip it between your legs in the upper thigh area just below the crotch. Those unfamiliar with using a pull buoy often arrange it closer to the knees, but this causes your knees to bend and leads to your hips dropping, which hinders buoyancy and makes it harder to propel yourself using your arms.
When placed at the upper thighs, you achieve better positioning and can ensure your body stays flat when swimming. Regardless of short or long swim sessions, the upper thigh placement is the optimal position for the best results.
It's also important to remember to set the larger end of the pull buoy away from the body. While traditional buoys use a figure-8 shape, more modern designs have one side larger than the other to improve comfort and allow for more reliable and consistent grip.
However, should you find the buoy provides too much buoyancy that you feel your lower body is unnaturally high and sometimes out of the water, you can still rearrange the buoy so that the smaller side faces away from the body and towards the feet, though this isn't true for all swimmers.
When first using your pull buoy, try out both positions to find the perfect one for you.
Sources:
EVA vs PE vs PU: Know Your Foam Matting Materials - Great Mats
How To Choose A Pull Buoy - Swim Outlet
Sign Up Now
GET THE VERY BEST OF GEARHUNGRY STRAIGHT TO YOUR INBOX