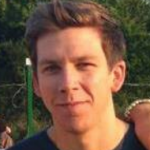 There is no denying that the warmer days are made for fun outdoor activities, and as spring slowly creeps in, it's time to gear up your home for all the entertainment it requires to accommodate the new season. Depending on your location, cooler nights can still be very common most times of the year; if that's the case, your outdoor activities can be made more comfortable and cozy with the help of an outdoor fire pit. These units are cost-effective with beautiful decorations, manufactured to add style to your backyard, patio and outside gardens. Below, we have highlighted some of the best outdoor fire pits on the market today and the essential features to consider before purchasing.
Best Outdoor Fire Pit
Outdoor Fire Pit Buying Guide
How We Chose Our Selection Of The Best Outdoor Fire Pits
Brands - We appreciate all the makers of outstanding fire pit designs, and as a result, our list recommends both popular brands and those that some people aren't familiar with. All items are branded products produced by great companies that understand the technologies regarding the manufacture of outdoor fire pits.

Durability - The durability of an outdoor fire pit is mainly dependent on the kinds of materials and the method of construction used in its production. Materials such as stainless steel are incredibly sturdy; thus, they are more durable. The products in our list are made from tough, durable materials such as marble and steel and this increase their durability and longevity.
Safety - All our recommendations feature some extra accessories that offer the protection of the users. These accessories include a cover for the entire unit and a screen that keeps sparks away from you and your family.
Cost - We know that all our readers have different budgets and financial commitments, which is why the enlisted products are budget friendly with their reasonable prices. All rates adequately match the quality offered from the various manufacturers.
Reviews - Several outdoor fire pit reviews on each product were observed and analyzed before selecting our favorites. Each user feedback outlined the various specifications that make each unit more unique from the rest.

Features To Look For In Top Outdoor Fire Pits
Style  - The famous fire pits come in a variety of styles. Some square models are physically similar to low tables, with other versions featuring a fire bowl. When selecting your fire pit, be sure to know the style you prefer. Consider a stationary square pit if you want a warm gathering spot or if your backyard is roomy.
Materials  - From stainless steel to stone and tile, fire pits are made from different materials, depending on the manufacturers. More permanent fire pit models that aren't meant to be moved around are made from stone, due to its cumbersome nature. Stainless steel, though pricey, is also used for larger fire pit models since they're resistant to both rust and rain, and are generally easy to clean. The best type of fire pit are the models made from stainless steel, as they're usually more durable.
Fuel - Decide on the kind of fuel you want to use for your fire pit. Choosing between wood-burning and gas fire pits is extremely important. Wood burning pits exude a real campfire experience, with their smell and look. They are also more cost-efficient than the models that use gas or propane for operation.
Dimensions - There are small and large fire pits. Generally, smaller models range from 20-25' while the larger units range from 40-45' in diameter. The size you opt for will be determined by the size of your backyard and the design of your fire pit. Most often, smaller fire pits are designed with a bowl, and this makes them perfect for patios and small decks.

Extra Accessories - Since the features of a fire pit are very similar from brand to brand, some manufacturers have included additional accessories to make their models more unique and preferred. Some of the other accessories are a screen that keeps extra embers at aby, a cooking grill and a vinyl cover to protect your fire pit from the elements.
Sources:
Propane - Wikipedia
Aluminum - Wikipedia
Stainless Steel - Wikipedia