Best Fajita Pans In 2021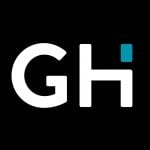 This product guide was written by GearHungry Staff
Published
February 14, 2020
GearHungry Staff
GearHungry Staff posts are a compilation of work by various members of our editorial team. We update old articles regularly to provide you the most current information. You can learn more about our staff
here
.
GearHungry may earn a small commission from affiliate links in this article.
Learn more
Hands up who doesn't love "Fajita Fridays." Thought not! Fajitas might be associated with the colorful cuisine of Mexico, but they're loved the whole world over. Fajitas feature succulent and perfectly sizzling strips of meat or fish alongside onions and bell peppers. Besides an assortment of spices, the one thing that you need to cook fajitas to perfection is an excellent non-stick pan. If you want to wow your family and dinner guests with the tastiest and juiciest fajitas in town, proper quality utensils and cookware are an absolute must. So get stuck in and prepare to have your taste buds tantalized as we take you through our pick of the best fajita pans for your money. You could say, it's a wrap!
The Best Fajita Pan
Lodge LFSR3 Cast Iron Pre Seasoned Fajita Pan

We're getting fajita night started with our best choice product from a well-respected kitchenware brand, Lodge. They have an excellent reputation for producing quality goods, loved by both professional and amateur chefs alike. This is their Cast Iron Fajita Pan and it has plenty of qualities we think you'll appreciate. For a start, the surface is made from a highly conductive cast-iron, which delivers exceptional cooking results. The beauty of cast iron is that it ensures even temperature cooking throughout your pan and eliminates any hot spots. The other notable feature is that the more you use your pan, the better the stick resistance becomes. If you're looking to improve upon your culinary skills and technique, this will give you a much-needed confidence boost. Sizzling fajitas are fab but not burnt to crisp ones!
Lodge has also considered your safety, providing a novelty chili designed protective hand mitt ensuring that you don't get burnt while cooking. Your pan also conveniently arrives pre-seasoned, ensuring food won't stick during or after the cooking process. They do, however, recommend that you first apply a light layer of spray oil before using your fajita pan for the first time. While you can't put this cast iron skillet in the dishwasher, it is easy to care and maintain and can simply be hand washed with warm water. It's a reasonable size, although perhaps a little on the small size for larger family gatherings but its high quality, manufactured to last and super easy to clean. You may also like some of these amazing roasting pans, so check them out.
Key Features:
Super conductive cast-iron surface
Arrives pre-seasoned to prevent sticking
Protective handmit included
Red stained wood base and pot holder
Oval shaped pan measuring 10×7"
Hand wash only
Specification:
Brand

Lodge

Model

LFSR3

Weight

4 pounds
Pre-seasoned
High-quality
Excellent heat conduction
Hand washes with warm water
Long-lasting
Even cooking results
Pans are better suited to smaller servings
Old Mountain Pre-Seasoned Cast Iron Mid Size Fajita Pan

The Old Mountain Pre-Seasoned Cast Iron Mid Size Fajita Plate Set is perfect for large households, small households, and households somewhere in the middle. It comes in three sizes, so whether you're preparing a big meal for the whole family or treating yourself at the end of a stressful week, you can throw in your ingredients and enjoy the relaxed preparation that makes fajitas one of the most popular meals worldwide.
You can also choose between two quantities, and this will enhance your food prep potential, or you can give one to a friend if they can't stop raving about how good your dinner was. It arrives pre-seasoned, which prevents food sticking and keeps it in excellent condition, and for countertop safety, there's a braided heatbase that absorbs and insulates heat without the risk of scorching the surface.
So you don't burn yourself, there's a heat-proof handmit included, and this makes you feel like a professional chef as you mix, spin, and season the ingredients to create a meal that you will continue to come back to. It also retains heat more efficiently than other cookware, and this will save energy while also helping you to achieve the perfect balance between fully cooked and juicy.
Key Features:
3 sizes
2 available quantities
Pre-seasoned to prevent sticking
Braided heat base included
Heat-proof handmit
Retains heat better than other cookware
Specification:
Brand

Old Mountain

Weight

2.05 pounds
Jim Beam JB0159 Heavy Duty Fajita Pan

While he may be a little more famous for bourbon, the Jim Beam JB0159 Heavy Duty Pre Seasoned Cast Iron Skillet makes the perfect partner for anyone looking for an excuse to indulge. As you'd expect from our old pal Jim, it boasts superb quality, offering a ridged surface that makes it easy to prepare food while also draining away fat and grease to give you some inkling of a healthy meal.
The durable cast-iron construction is a further mark of its quality, and this makes it something that will remain in your family for generations. As you might already know with cast iron, the flavor improves the more you use it, so don't be afraid to try new things and enjoy the results that come along with it. The pan is also pre-seasoned, so there's no panic about food sticking.
For your countertop and table's sake, there's a protective wooden base that stops the heat in its tracks, but make sure to watch your fingers when it arrives at your placemat. For the chef, you can use the handmit that comes with it to dish up without burning your hand, and as it's suitable for a range of cooking surfaces, including grills and campfires, you can use it whenever the craving strikes.
Key Features:
Ridged surface
Durable cast-iron construction
Non-stick pan design
Protective wooden base
Handmit included
Suitable for a range of cooking surfaces
Specification:
Brand

Jim Beam

Model

JB0159

Weight

3.24 pounds

The Mr. Bar-B-Q Fajita Skillet Set may appear simple at first glance, but simplicity is often exactly what you need with your cooking utensils, so don't consider this an insult. Even despite the simple design, it's highly effective, and as long as it cooks for favorite meals to perfection, what more can you ask?
It's a two piece set that includes both the pan and a protective wooden base. The pan is pre-seasoned, making it ready to use without requiring you to rub oil over it. If you're craving fajitas right now (or at least for tomorrow), this is sure to get those tastebuds excited and open the salivation floodgates so you can enjoy a quality meal as soon as possible.
It's durability also stands out, and aside from the tough cast iron design, it's also heat safe up to a sweltering 800-degree Fahrenheit. With this, you can sear, fry, and sizzle to your heart's content. The pan is designed so that food doesn't stick, while the ridges also serve a useful purpose. They help to separate the chicken, fish, pork, or steak from the base of the pan, draining away the fat and making it healthier and easier to clean.
Key Features:
2 piece set
Pre-seasoned and ready to use
Suitable for indoor or outdoor cooking
Heat safe to 800-degrees Fahrenheit
Measures 14.25" x 7.5"
Ridged to drain away fat
Specification:
Brand

Mr. Bar-B-Q

Weight

3.13 pounds
Victoria Cast Iron Fajita Pan

If you're unsure how big you need your fajita pan to be, the Victoria Cast Iron Fajita Skillet can help you find the answer. It is available in a wide range of sizes perfect for small households, large households, and even professional restaurants where you'll need to keep the production line moving throughout the night.
Once you've decided which size is right, you can start enjoying the variety of features that make it stand out as a fajita pan to pay attention to. The long and curved handle is an improvement on previous models, and this makes it safer, with less conducted heat, and also easier to hold when the time to serve it up finally comes. The flat surface delivers superb heat distribution to ensure thorough cooking that delivers quality from the first bite to the last.
If you're hoping to use it immediately, you're in luck. It arrives pre-seasoned, and this also prevents food from sticking, making every meal hassle-free. It's also suitable for the majority of cooking surfaces. So, it doesn't matter if you're using it camping, having a family barbecue, or enjoying a quiet night in, you'll know the one thing you don't need to worry about is how delicious dinner will be.
Key Features:
Range of available sizes
Long and curved handle
Even heat distribution
Pre-seasoned for immediate use
Suitable for most cooking surfaces
Lifetime warranty
Specification:
Brand

Victoria

Model

SKL-218

Weight

3.09 pounds
Ayesha Curry Enamelled Cast Iron Fajita Pan




Our best value recommendation is this simply gorgeous skillet pan from the Ayesha Curry collection. If you've always dreamt of being able to cook like Ayesha, then you're on the right track by investing in her cookware. This cast-iron frying pan features an additional enamel coating to provide consistent and even cooking results. Not only is it oven safe up to 500 degrees-F, but it's also fully compatible with all stovetop surfaces, including induction ones. The durable construction combined with that porcelain finish ensure oven to table versatility as well as easy cleanup. Talking of cleanup, the design of this skillet pan also features dual spouts for the quick and fuss-free transference of liquids and juices.
Ayesha Curry Enamelled Cast Iron Skillet is also undeniably stylish and would look good in any kitchen. We particularly love the twilight teal colorway, which is very contemporary and modern looking. The flecked metallic exterior will add a touch of class and a pop of color to your kitchen and make cooking up culinary delights even more satisfying and enjoyable. Featuring a solid main handle, it's easy to operate and while the pan is undoubtedly high quality. Of durable construction, it is still lightweight enough for most people to manage. Measuring 10-inches, it's also nicely proportioned and ideal for creating great tasting meals. Get ready to be inspired and start cooking authentic dishes, just like Ayesha Curry. For more quality kitchen tools like this, check out our guide to the best stone frying pans.
Key Features:
Cast iron coated with enamel for super heat retention
Consistent and even heating results
Double-sided pour spouts for quick and clean transference of juices
Oven safe up to 500 degrees-F
Suitable for use on all stovetops including induction
Specification:
Brand

Ayesha Curry Kitchenware

Model

46957

Weight

7.65 pounds
Enamelled finish
Excellent heat conduction
Even cooking results
Double-sided spout design
Oven safe
Multi stovetop compatible
AmazonCommercial 12-inch Non-Stick Aluminum-Clad Fry Pan

This nonstick pan from AmazonCommerical isn't designed specifically for fajitas. But we think it works perfectly. Unlike a lot of the fajita pans on this list, it has deep sides, allowing you to hold more inside. It also helps if your fajita mix is a little saucier than expected. With a diameter of 12-inches and sides over three-inches tall, there's plenty of space for a large family. You will need to buy a wooden chopping board separately, so you can serve straight out of the pan. 
This AmazonCommercial Fajita Pan is made from 21-gauge 18/8 stainless steel and has an aluminum-clad base, which allows it to heat up fast and evenly. Inside the pan is a non-stick coating, designed for easy food release and long-lasting performance. For control, it has a reinforced stainless steel handle and an opposite helper handle, a design that makes it perfect for fajita night. Plus, all of this is backed by an AmazonCommerical one-year limited warranty. 
Key Features:
12-inch diameter 
Made from 21-gauge 18/8 stainless steel 
Aluminum-clad base 
Reinforced stainless steel handle 
Opposite helper handle 
Non-stick 
Specification:
Brand

AmazonCommerical

Model

FPN1908122

Weight

3.31 pounds
Lots of space 
Perfect for saucy fajita mix 
High-quality pan 
MasterPan Non-Stick 3 Section Meal Skillet




If you live alone or in a couple, then you will appreciate the all-in-one design of our next recommended product. The MasterPan contains three separate non-stick sections meaning less washing up as you can cook all your key ingredients in just the one pan. This unique and innovative design helps you to keep your main course separate from your sides. Or, in the case of those juicy fajitas, your steak away from your onions and peppers. Better still, when you are finished cooking, not only do you only have the one pan to clean, but it can also be conveniently placed in the dishwasher.
It's suitable for all stove types and is oven safe to 360 degrees-F. It's also fitted with a riveted stainless steel handle, which features a silicone grip for comfortable handling. The die-cast aluminum construction is durable and hard-wearing while also being non-stick and stain-resistant. Food wipes clean off the Xylan Plus surface, ensuring cooking and cleaning up afterward is an enjoyable and fun experience. The heavy gauge bottom delivers even heat regulation for optimal results. For more useful products for your kitchen, check out our selection of the best electric skillets.
Key Features:
All-in-one design features three compartments for cooking
Die-cast aluminum construction
Suitable for all stove types
Fully dishwasher safe
Oven safe up to 360 degrees-F
Specification:
Brand

Master Pan

Model

MP-5S

Weight

2.8 pounds
Non-stick
Stain-resistant
Versatile and multi-purpose
High heat conduction
Highly compatible
Easy to clean
Design makes it challenging to flip food
Jim Sears JB0195 Set of 3 Pre-Seasoned Cast Iron Skillets

Coming up next, we've picked out a set of skillets for those among you who are value orientated but still want a set of cast iron pans that are designed to last. This Jim Beam collection features three of the most common sized skillets any household could ever need. You'll receive a 6-inch, 8-inch, as well as a larger 10-inch, so whether you're cooking up ham and eggs or indulging in fajita night, this pre-seasoned set covers a multitude of culinary options. Cast iron is well regarding within the professional culinary community for its exemplary cooking abilities. It ensures that food heats up evenly without any troublesome hot spots. Not only that, but it also provides superior heat retention and has been used for thousands of years.
Your Jim Beam set of three skillets all features dual-sided pouring spouts to quickly transfer fats and liquids as well as solid handles for easy oven to table manageability. So whether you're cooking for one or preparing a family feast, you'll find so many versatile uses for your cast iron skillets. For precision cooking, be sure to read our comprehensive guide to the best sous vide.
Key Features:
Set of three skillets included in this collection
Super heat conductive cast-iron surface
Conveniently pre-seasoned
Integrated pour spouts for safe and clean draining of oil and liquid
Can be used on all stovetops both inside and out
Specification:
Brand

Jim Beam

Model

JB0195

Weight

8.09 pounds
Non-stick
Versatile
Multi-purpose
High heat conduction
Highly compatible
Easy to clean
Some issues of rusting reported
Ebros Personal Sized Fajita Skillet with Handle and Wooden Base

Take your presentation up a notch with the restaurant-style sizzling plate complete with serving utensils and a wooden presentation plate. Brought to you by Ebros, this Japanese inspired cast iron plate is ideal for one and perfect for serving up sizzling meat, fish, and vegetables for one. Ebros Personal Sized Fajita Skillet with Handle and Wooden Base is just the right size for your fajitas and with the attractive wooden base, you can serve up in style. Simply cook all your contents in the cast iron skillet on top of your oven and when they're ready, transfer the sizzling plate onto the wooden base to serve. Ebros has also included a detachable handle for convenient transportation as well as cleaning.
Talking quickly of cleaning, to maintain your investment in the best possible condition, wipe the pre-seasoned surface down with a paper towel after use to remove any excess oil. Then simply rinse clean under hot running water and, if necessary, gently scrub with a non-abrasive brush or pad. This would make a perfect housewarming gift purchase for anyone who loves grilling and searing meats and seafood.
Key Features:
Cook on the stove then transfer directly to the wooden base
Designed to serve one person
Oil coated to provide a non-stick surface
Clean by rinsing under hot water
High-quality cast-iron sizzling plate with server
Specification:
Brand

Ebros Gift

Model

8541903969

Weight

2.6 pounds
Pre-seasoned
High-quality
High heat conduction
Hand washes with warm water
Long lasting
Even cooking results
New Star Foodservice Cast Iron Fajita Set

If you love nothing better than fajita night, then you will adore our next best fajita pan recommendations. From New Star Food Service, this cast iron pan has plenty of features and benefits to talk about. First up, the surface is made of a highly conductive cast iron, which ensures exceptional cooking results and even heat distribution. The more you use your cast iron skillet, the better it will perform. New Star Foodservice Cast Iron Fajita Set arrives pre-seasoned to prevent food from sticking. So all you should need to do is lightly spray your pan with oil before first using it.
Your safety is also taken into consideration with chili-pepper decorated hand mitt included protecting from heat temperatures. Cleaning is also a breeze. It's not recommendable to put this cast iron pan in the dishwasher, but you can wash it by hand with hot water. It measures 10×7, so it is ideally sized for preparing and serving sizzling fajita ingredients for one. Simply transfer your skillet from the stovetop onto the walnut stained wood base and move your meal in style over to the table. Whether you're a professional chef or just a culinary artist in your own kitchen, this high-quality fajita set will serve you well. To be able to prepare perfect pizza at home, be sure to check out our reviews of the best pizza stones.
Key Features:
Super conductive cast-iron surface
Arrives pre-seasoned to prevent food sticking
Decorative chili-pepper handle mitt included
Walnut stained wood base and potholder also included
Oval shaped pan measures 10×7
Specification:
Brand

New Star Foodservice

Model

1028614

Weight

3.48 pounds
Pre-seasoned
High-quality
High heat conduction
Hand washes with warm water
Long lasting
Even cooking results
Update International Cast Iron Fajita Set

Are you ready to prepare sizzling grilled vegetables, meats, and seafood platters? Then you need to check out our final recommendation from Update International, which is their convenient Cast Iron Fajita Set. Featuring a wooden underliner that looks stylish but is also incredibly practical, you can quickly and safely transport your sizzling meal from the oven to the table. They've also included a protective heat sleeve for safe transportation that's decorated with a bright red hot chili pepper design. It's everything you could possibly need to liven up fajita night, bringing a touch of Mexican culinary flair and flavor into tu casa! Be sure to also check out our guide to the best convection ovens for more useful products like this.
Key Features:
Highly conductive cast-iron surface
Arrives pre-seasoned to prevent food sticking
Free protective chili decorated hand mitt included
Wooden serving base included with purchase
Removable gripper for easy manageability
Specification:
Brand

Update International

Model

CIZPH-15/SET

Weight

2.85 pounds
Pre-seasoned
High-quality
High heat conduction
Hand washes with warm water
Long lasting
Even cooking results
Actual size lengthways is 9-inch not 15-inch as promoted
Jim Beam Cast Iron Fajita Pan with Wooden Trivet

The Jim Beam Cast Iron Fajita Pan is perfect for large families. If you've been reading this guide and thinking 'that pan will never have enough space to feed my family' – here's your answer. Measuring 17" x 12" x 2", it has more space than any other fajita pan on this list, making it the ideal choice for your hungry horde. It might not have many reviews on Amazon but we can forgive that when a product comes from a reputable brand like Jim Beam. 
As you might have guessed from the name, it's made from pre-seasoned cast iron. The pre-seasoned part means that it has been coated with a layer of wax or vegetable oil to stop it from rusting in storage. It just extends the lifetime of the pan when it's not being used. This material also ensures fast and even heating, as well as excellent heat retention. You also get a wooden trivet that fits the pan perfectly, making it easy to serve. 
Key Features:
Dimensions – 17" x 12" x 2" 
Made from cast iron
Pre-seasoned for durability 
Smart wooden trivet 
Specification:
Brand

Jim Beam

Model

JB0206

Weight

9 pounds
Perfect for large families 
High-quality cast iron
Comes with wooden skillet 
The wooden tray isn't the best quality 
Not many Amazon reviews 
Fajita Pan Buying Guide
Features To Look For In Fajita Pans
Heat Distribution - The perfect fajita pan needs to heat up quickly and deliver uniform and consistent heat distribution to eliminate any potential hot spots that could burn your dish. The best way of achieving that is to invest in a pan that's made of cast iron.
Pre-Seasoning - You should also consider purchasing a pan that comes pre-seasoned, which will avoid you having to go through a time consuming and messy process of seasoning yourself.
Serving Base - We also recommend from both a safety and style perspective that you invest in a fajita pan that comes with a serving base so that you can quickly and easily transport directly from the stove to the table with finesse. A heat protective serving mitt is also an excellent idea.
Size - Consider the appropriate size too. Many pans are single-serve sized only, so if you do enjoy a family fajita night, be sure to invest in something large enough so that you don't have to keep going back to prepare more sizzling meat and vegetables.
Pouring Lips - We also highly recommend that you consider purchasing a pan that features dual-sided pouring lips so that you can easily and cleanly dispose of any excess liquids or fats and oil in as safe a way as possible.

Types Of Fajita Pans
While pans come in all shapes and sizes and can be manufactured from various materials, the best and most popular fajita pans are made from cast iron and should be shaped like a skillet. The beauty of cast iron is that it can heat up to exceptionally high temperatures to create that all-important "sizzle" so popular when it comes to presenting fajitas. As the hot juices from your meats make contact with your veggies, you should get just the right amount of sizzle. They get hot quickly, provide even heat distribution and generally take up limited space.
Sign Up Now
GET THE VERY BEST OF GEARHUNGRY STRAIGHT TO YOUR INBOX