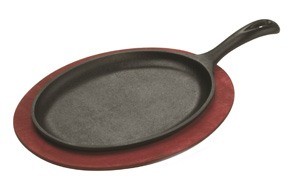 Lodge LFSR3 Cast Iron Pre Seasoned Fajita Pan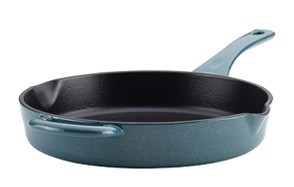 Ayesha Curry Enamelled Cast Iron Fajita Pan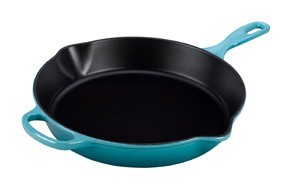 Le Creuset Enamelled Cast Iron Skillet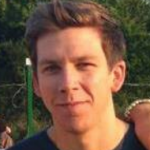 Hands up who doesn't love "Fajita Fridays." Thought not! Fajitas might be associated with the colorful cuisine of Mexico, but they're loved the whole world over. Fajitas feature succulent and perfectly sizzling strips of meat or fish alongside onions and bell peppers. Besides an assortment of spices, the one thing that you need to cook fajitas to perfection is an excellent non-stick pan. If you want to wow your family and dinner guests with the tastiest and juiciest fajitas in town, proper quality utensils and cookware are an absolute must. So get stuck in and prepare to have your taste buds tantalized as we take you through our pick of the best fajita pans for your money. You could say, it's a wrap!
The Best Fajita Pan
Fajita Pan Buying Guide
Features To Look For In Fajita Pans
Heat Distribution - The perfect fajita pan needs to heat up quickly and deliver uniform and consistent heat distribution to eliminate any potential hot spots that could burn your dish. The best way of achieving that is to invest in a pan that's made of cast iron.
Pre-Seasoning - You should also consider purchasing a pan that comes pre-seasoned, which will avoid you having to go through a time consuming and messy process of seasoning yourself.
Serving Base - We also recommend from both a safety and style perspective that you invest in a fajita pan that comes with a serving base so that you can quickly and easily transport directly from the stove to the table with finesse. A heat protective serving mitt is also an excellent idea.
Size - Consider the appropriate size too. Many pans are single-serve sized only, so if you do enjoy a family fajita night, be sure to invest in something large enough so that you don't have to keep going back to prepare more sizzling meat and vegetables.
Pouring Lips - We also highly recommend that you consider purchasing a pan that features dual-sided pouring lips so that you can easily and cleanly dispose of any excess liquids or fats and oil in as safe a way as possible.

Types Of Fajita Pans
While pans come in all shapes and sizes and can be manufactured from various materials, the best and most popular fajita pans are made from cast iron and should be shaped like a skillet. The beauty of cast iron is that it can heat up to exceptionally high temperatures to create that all-important "sizzle" so popular when it comes to presenting fajitas. As the hot juices from your meats make contact with your veggies, you should get just the right amount of sizzle. They get hot quickly, provide even heat distribution and generally take up limited space.