7 Best DNA Tests (Review) In 2021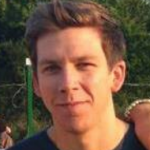 This product guide was written by Jordan Carter
Last Updated
March 29, 2019
Jordan Carter
Jordan Carter is Gear Hungry's resident Editor-in-Chief with a genuine love and passion for all things tech. Jordan works diligently to ensure only the best products ever make it onto the platform and are showcased in Gear Hungry's carefully curated, tested and expertly researched, informative buying guides.
GearHungry may earn a small commission from affiliate links in this article.
Learn more
Personal DNA testing is a thing. Yup, what was once reserved for medical professionals has become a novelty for home and personal use. Growing in popularity, genetic testing can now be done by anyone, anywhere, and for whatsoever reason. From proving who your relatives are to discovering more about your genetics, heritage, and ancestors – home DNA kits can be the answer to some serious soul-searching questions or they can be a fun way to discover more about who you get certain traits and characteristics from, and why. Whether you are looking for a unique gift to purchase someone all in the name of "fun" or if you would like to use a kit with a more solid purpose in mind, we have listed 5 of the best DNA tests on the market. We recommend that you scrutinise the capabilities of each kit before deciding which one will be more suited to the results that you're after.
The Best DNA Test
DNA Test Buying Guide & FAQ
How We Chose Our Selection Of DNA Tests
Reviews – There's no better way to collect honest feedback on a product than to search for what reviewers have to say. This is why our collection of DNA tests fall into the category of "best of the bunch". During our decision-making process, we gathered feedback from consumers who have tried and tested the kits and then came to a substantial and unbiased conclusion.
Price – One might expect DNA testing to be somewhat expensive but with the "at home" kits, it's more affordable than you might think. While some of the tests are quite economical, the premium ranges are slightly more expensive. The good news is that no matter the pricing, each of the kits featured on our list offers quality collection process with the deliverability of coherent and accurate results.
Accuracy - Discovering more about who you are, where you come from, and what your genes have in store for you is not something that should be taken lightly. The results and the information you are left with could leave you with a completely different perspective on life. This is why it is extremely important that the data you are given is 100% accurate and is as detailed as possible. We made sure that the kits on our list are renowned for their reliability and clear accuracy.

Features To Look For In DNA Tests
Collection - Your home will be covered from top to bottom with samples of your DNA, but the method you use to collect the one you send in for testing should be a little more scientific. This, however, does not mean that the collection process needs to be difficult or overly complicated. When we narrowed down our list to the best 5 DNA testing kits, a priority was to take into consideration how user-friendly the tests are - some of the kits require that you gather your samples by mouth swab and others request a collection of saliva. We also took the clarity of the user manual and how detailed the packaging to the return mailer is into account.
Results - One of the obvious outcomes of the results is that they need to be accurate. Detail is extremely important when it comes to DNA testing, but so is the coherence of how the results are presented. The testing kit you choose should give a detailed and clear description of your results and findings and the more information, the better.
When it comes to the findings, speed is also important, although you do not want to rush the process either. Some kits promise to deliver feedback after only four weeks while other services request a waiting period of no less than 2 months. This means that if you require the data urgently, then you will have to opt for a kit that has a speedy delivery of results.

Types Of DNA Kits
Autosomal DNA - Autosomal testing kits work with the first 22 pairs of chromosomes, stopping just before the gender-defining 23rd. This means that both men and women can use this type of DNA kit.
Examining an average of 700,000 single-nucleotide polymorphisms to determine how closely related you are to someone; this test is handy for identifying living relatives (usually up to the last 4 or 5 generations). Because you inherit half of your DNA from each of your parents, the results of from this kit become less reliable the further back you go. For example, parents pass down 50% each, grandparents 25% each, great grandparents 12.5% and so on. This is why accurate findings are limited to 4th and 5th generations only.
MtDNA - Mitochondrial DNA (mtDNA) kits are focused on exploring genetic material found in the DNA strands of mitochondria. These kits are advantageous in that mtDNA changes are very slow, providing extremely accurate results that can often date back to more than 50 generations.
The catch with mtDNA tests, however, is that these DNA strands are passed down through the mother. This means that you can only roll back through a line of female relatives. So, your mom, your grandmother, your great grandmother, your great great grandmother and so on. So, while this test is great for tracking your ancestry, its use is limited when it comes to giving a detailed account of who your relatives are.

Y-DNA - A Y-DNA home DNA test tracks your lineage using the Y on the 23rd chromosome – a chromosome that women don't have. This means that this kit is only available for men and rolls back through a line of male relatives; son, father, grandfather, great grandfather and so on.
Much like the mtDNA test which works through a female lineage, the Y-DNA process gathers accurate results dating back as far as 10 000 years – but again, this information will have missing relatives because of the 23rd chromosome limitation. Although women can't use the kit themselves, they can still benefit from the data by asking a close and confirmed male relative to use it on their behalf.
Sources:
Different Types Of DNA Testing Kits - Expert Reviews
Sign Up Now
GET THE VERY BEST OF GEARHUNGRY STRAIGHT TO YOUR INBOX