Best Ant Killers In 2021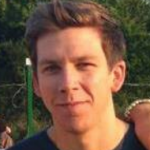 This product guide was written by Jordan Carter
Support us! GearHungry may earn a small commission from affiliate links in this article.
Learn more
Ants are typically known to be a hardworking lot and their diligence is consistently born out of purpose. Whether it's building their nest, or protecting the queen, in their dogged search for survival, they are always on the move. If a structure stands in their way when they are trying to fulfill these nature calls, you may be surprised to know how devastatingly these tiny creatures can bite and bully. However, with the best ant killers, you can prevent them from continuing in their path of destruction.
The Best Ant Killer
Best Ant Killer Buying Guide
Features To Look For In Ant Killers
Quantity - If you intend to purchase an ant killer, it is highly essential to consider its quantity in relation to the number of ants you desire to kill. The quantity provided will then work together with the effectiveness of the product to provide desirable results. A relatively small amount of ant killer can outrageously kill large amounts of ants; whereas for other products, it could work in the opposite manner.
Also, it is essential to compare quantity with effectivity, alongside the number of ants to be killed, before making any purchase. Knowing the right quantity needed will also be tremendously helpful when it comes to the application of the product in the right manner.
Application - There are different types of ant killers in the market ranging from ant sprays to ant gels, and ant traps to ant granules. Each of these ant killers is effective, whilst having different methods of application. Let's take for example ant baits — these ant killers are to be left at strategic points for ants to carry back to their colonies, and in turn, poisoning the entire source of the infestation. This method may take longer before effective results are observed, dragging a lot of ants to these strategic points, and potentially leaving the user uncomfortable. However, this method presents a long term approach in eradicating ant invasions.
Ant sprays, on the other hand, are faster resorts to killing ants, for those who aren't comfortable waiting a day or two to see results. Despite being fast, ant sprays only provide short term results, since they don't adequately tackle the root of the problem. When considering the application method of any ant killer for purchase, it is important to put into place personal preference and the allocated time span for effectivity, as this will play a major role in selecting the most befitting product. It is also important to know its method of application, in order to relate it to your experience and expertise, for maximum results to be attained.
Indoor/Outdoor - Ant killers work specifically for either indoor or outdoor use. Some come with these two features embedded into one product. Ant sprays, for example, can only be used indoors, due to the concentration level it possesses. On the other hand, ant aerosol sprays, a different type of ant spray, can be used both indoors and outdoors. Coherently, ant baits and ant gels, which share similar methods of application, are used distinctively in different locations; as ant baits are constructed for inner portions of the house, whereas, ant gels can be used both indoors and outdoors.
Additionally, the location of the ant infestation will determine the need for either an indoor or outdoor ant killer. When considering these features, especially outdoor features, it is important to also consider weather conditions and how they can possibly jeopardize the effectiveness of the product. Ant gels may take a day or two to dry out when placed outside, before becoming water-resistant. This means that during the rainy season, the first two days the gel is outside dictates being at risk of losing its effectiveness. When dried out, it sadly also poses to be less effective than when in its original gel state. Another example is that of ant granules, which are great outdoor ant killers, with extreme water-resistant properties. However, these ant killers may not be as versatile as other products, when it comes to direct contact with the ants. Carefully considering the effectiveness of an ant killer in its specified location of application, and on the advent of inevitable circumstances, will help to assure effectivity at its best.
Safety - Aside from effectiveness, safety is the most important feature to look for in a product. When using ant killers, especially in a household with little ones and pets, considering its safety feature is essential to keep everyone safe for harm. For example, ant sprays, which are commonly used in households, due to its fast approach in eliminating ants, possess toxic ingredients that should not be inhaled after application or applied near food items to be ingested. Before purchasing one, considering this feature in relation to your distinctive household, is something that should be done. This should also be done with other ant killers, considering the manner it is to be applied, and taking safety as an utmost priority.
The best!
Gear, gadgets & stuff for men
Straight to your inbox