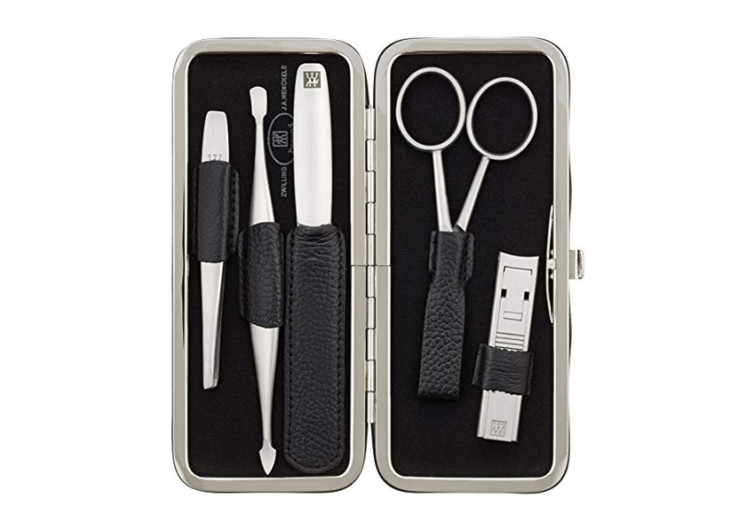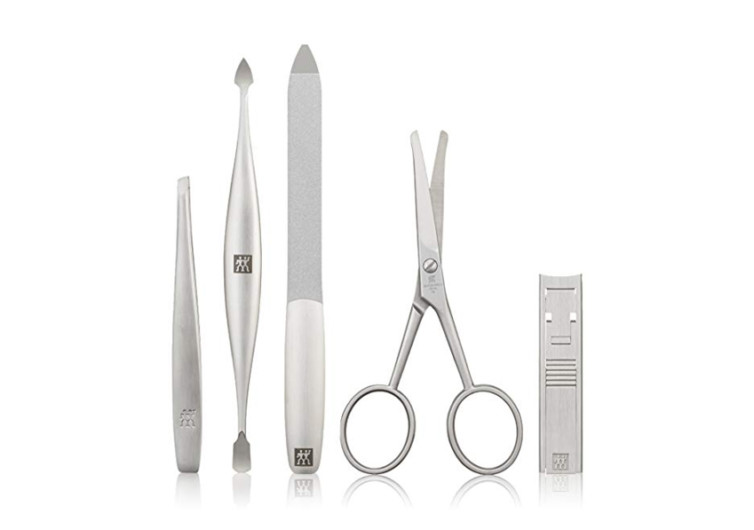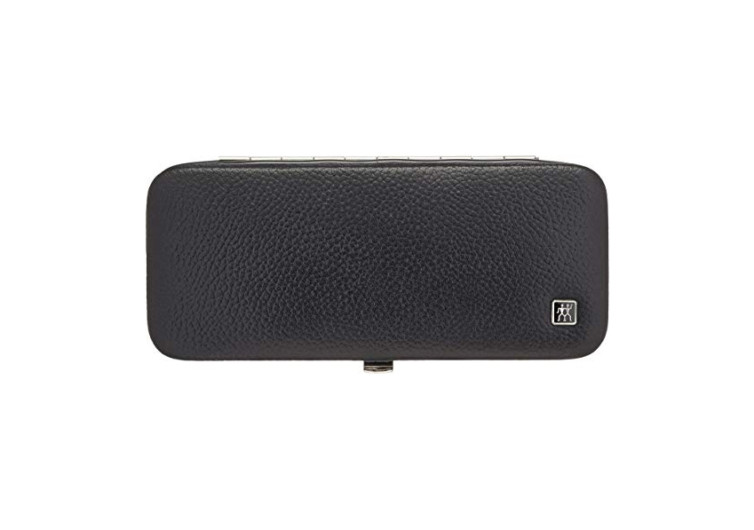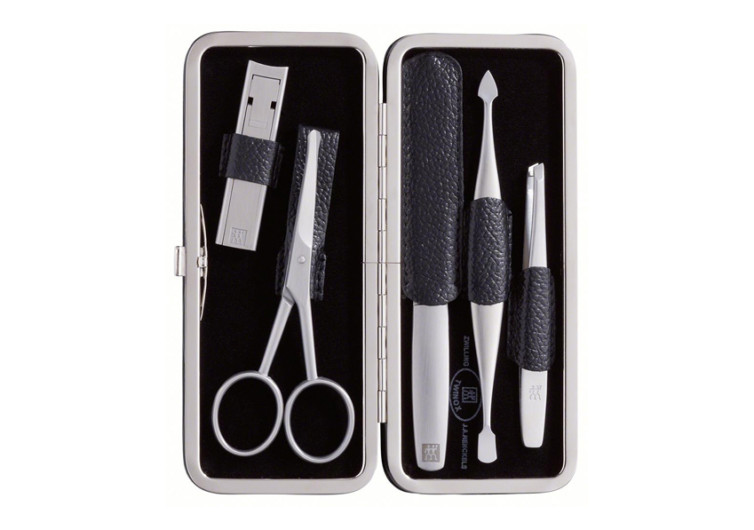 Support us! GearHungry may earn a small commission from affiliate links in this article.
Learn more
Zwilling J.A. Henckles Grooming Set
Zwiling J. A. Henckels has been designing, producing, and supplying the world with the highest possible quality of fully functional tools for personal care for almost 300 years, having started the business in 1731. The brand has always been known for unquestionable craftsmanship, use of high-quality materials, exceptional durability, and unparalleled functionality. These are the same characteristics that make the Zwiling J. A. Henckels Complete Grooming Set a much-sought-after item by those in the know.
Whether you're a globetrotter or a homebody, the Henckels Grooming Set is just what you need to keep you well-groomed from head to toe. It's a 5-piece set that is made of the finest quality stainless steel and manufactured using the same excellent workmanship that the brand has been known through almost 3 centuries.
For the face and brows are the slanted tweezers and facial hair scissors. The tweezers allow you to easily pluck unwanted or stray brows to make sure that you've got that distinct look you've always yearned for. The angled design of its tips allows for easier maneuvering while making precision removal and shaping of the brows. The scissors are nifty, too, complete with rounded tips to make sure you don't nip your skin. It's the perfect tool for trimming mustaches and beards. Care to take on the look of Tony Stark? The Henckels facial hair scissor is all yours.
Next are the nails. The nail clipper of Henckels follows the classic folding Twin S design that guarantees effortless trimming of the nails while ensuring precision clips. The satin finish gives the nail clipper an elegant look while the cutting edges have been engineered for exceptional sharpness.
Once you're done with the nails, it's about time to finish them up with the cuticle pusher-nail cleaner combo and the nail file. Removing dirt from under the nails is a must when grooming as this can contribute to smelly feet. The nail file should gently shape your nail edges, giving it the form you've always wanted.
The Zwiling J. A. Henckels Grooming Set is every man's buddy for looking as sharp as ever.
You may also like: 7 Best Manicure Sets for Men in 2019