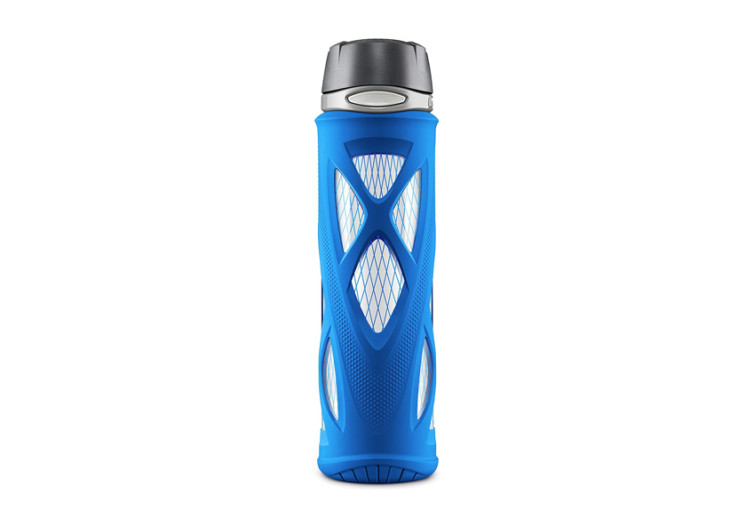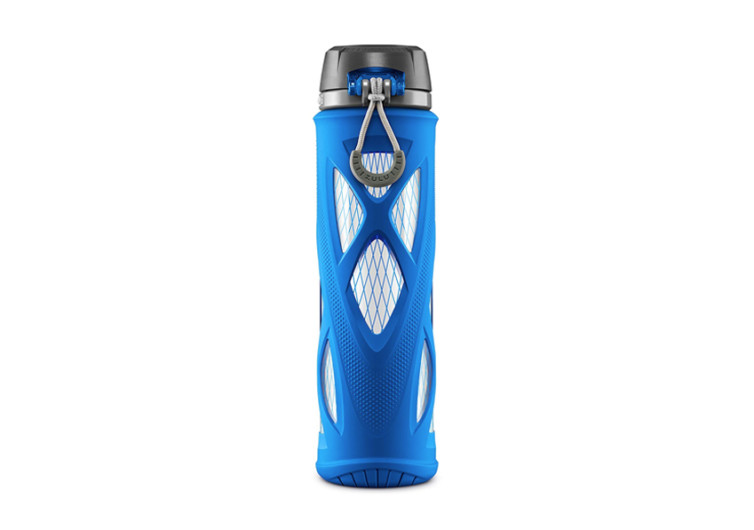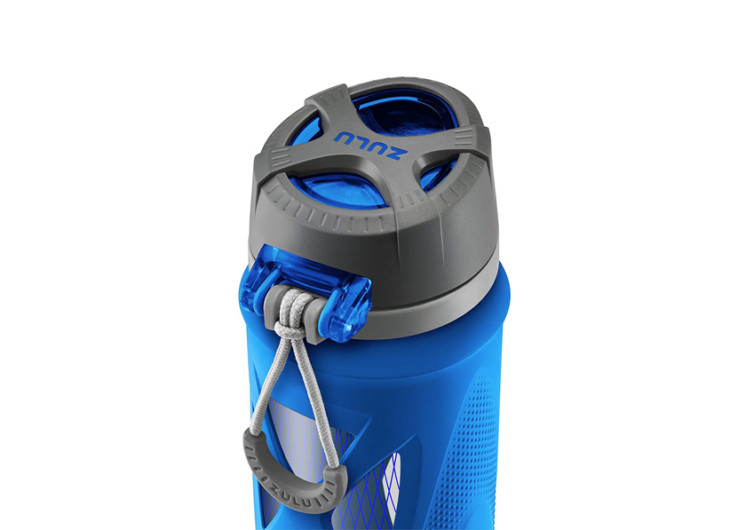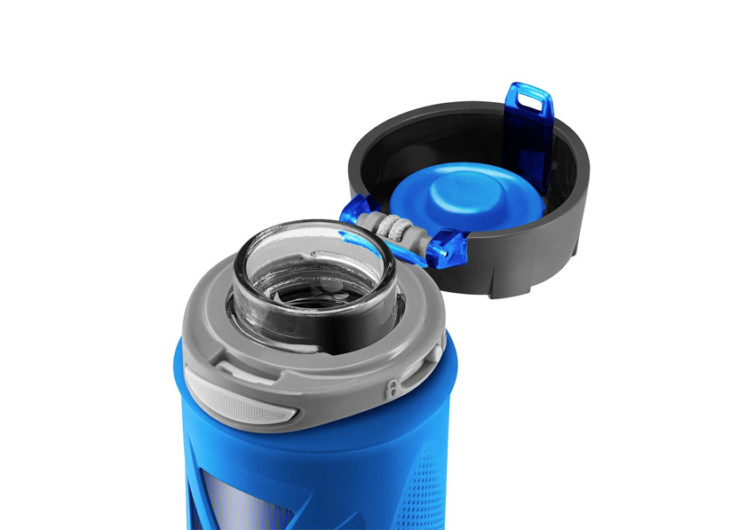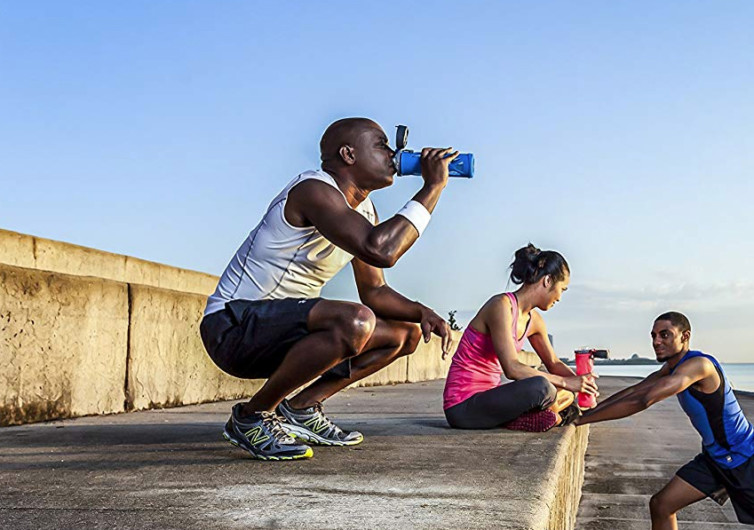 GearHungry may earn a small commission from affiliate links in this article.
Learn more
ZULU Atlas Glass Water Bottle
Every athlete's worst nightmare is dehydration. But with bulky water bottles that offer no protection against accidental drops, staying well-hydrated can be quite a challenge. Good thing there are brands like Zulu that take this matter rather seriously. The Atlas has all the characteristics of an athlete's favorite water bottle, yet still manages to squeeze in a few innovations to make hydration on the go more worthwhile.
Unlike other water bottles that use tough and durable plastic, allowing the drinking vessel to be used virtually anywhere the Atlas comes with extra-thick and annealed glass. The 20-ounce premium quality glass in the Atlas gives one the experience of drinking from a vessel that feels more like home. There's never a hint of plastic on either the tongue or the nose. It's the perfect vessel for the most refreshing drink you can have.
One issue with using glass water bottles is that they tend to break rather easily. A flimsy drop caused by butterfingers can smash a water bottle to smithereens. While this is addressed by Zulu with an annealed glass, giving it exceptional strength, supplementing this is a protective sleeve made of extra-soft, impact force-absorbing silicone. Should the Atlas fall from one's grasp, the silicone sleeve will help cushion the impact by absorbing the energy caused by the sudden deceleration of the Atlas. In turn, the thick glass of the Atlas makes it virtually impossible to break.
There's an added advantage to using glass. It can be easily included in your regular dishes and drinking glasses right inside your dishwasher for an effortless cleaning. And since it's non-porous, it won't smell, stain, or bleach.
Every athlete deserves a system of hydration that is easy to handle and well-protected from accidental drops. The Zulu Atlas meets these requirements in a remarkable fashion.
You May Also Like: 8 Best Camelback Bottles in 2019