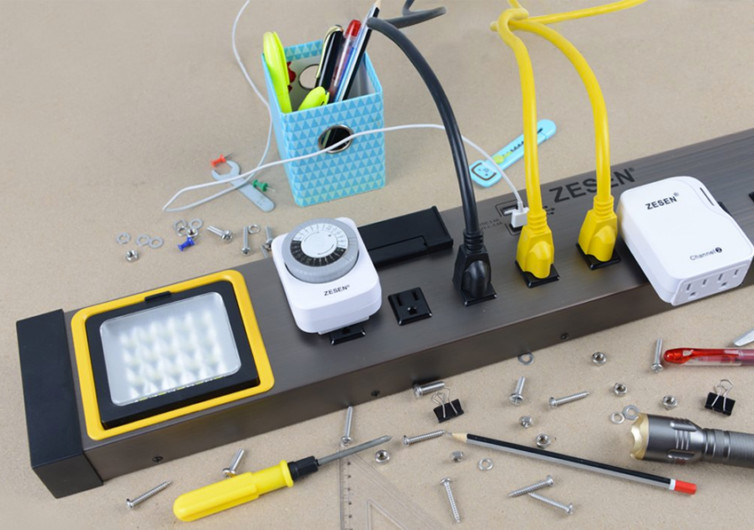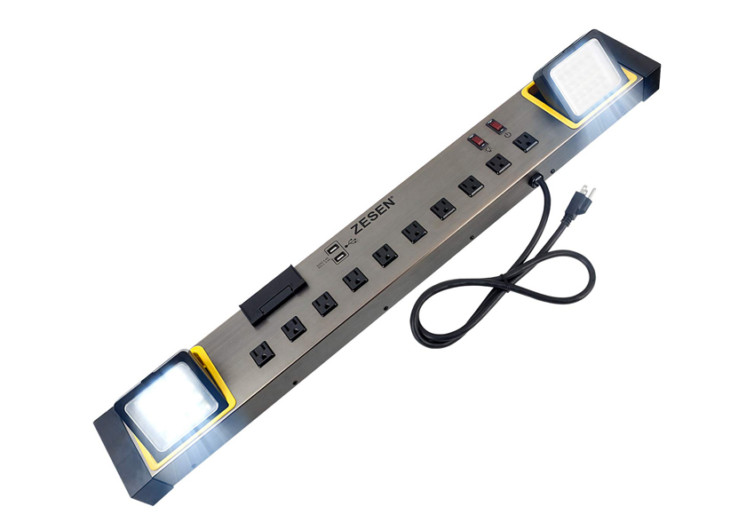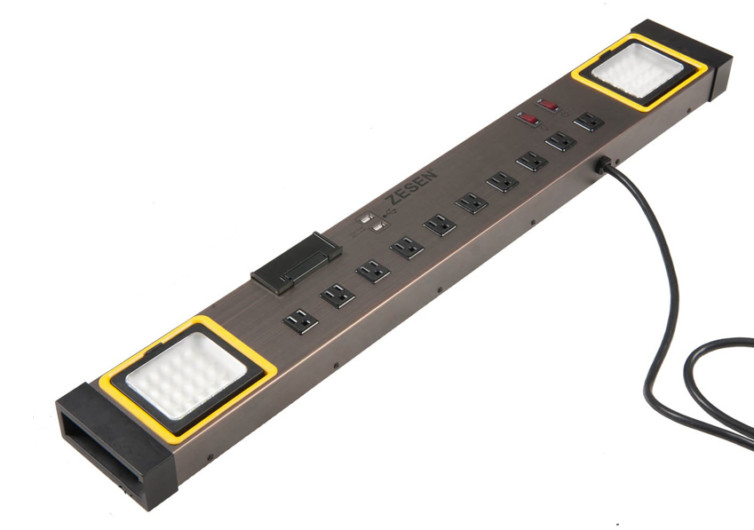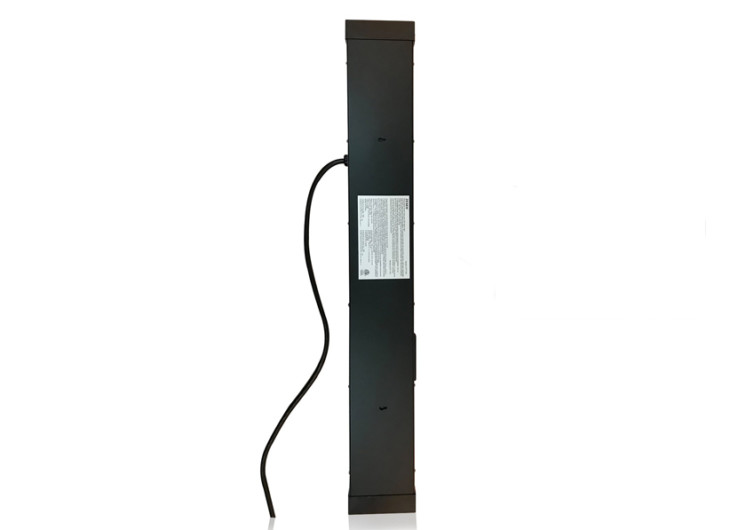 GearHungry may earn a small commission from affiliate links in this article.
Learn more
Zesen Worklight Surge Protector
Individuals who may have a need for more electrical outlets in their homes can get the ZESEN Power Strip. This is a smart and safe way to plug your electric devices in one convenient package. It comes with safety features that minimize electric hazards while powering up to 12 different devices at the same time.
The Power Strip measures 37.5 inches long, 6.69 inches wide, and 2.16 inches thick. On both ends of the strip are keyhole slots that allow for the mounting of the device. This will help secure the Power Strip and stabilize the various power cords that connect to it.
There are 10 GFCI outlets on the main section of the Power Strip. Each of these outlets comes with the ability to detect ground faults and/or short circuit. Should it detect any of these events, the Power Strip shuts the power off. This is in addition to the 15-amp circuit breaker that's integrated into the ZESEN. There is an auto-shutoff feature, allowing the device to cut off power coming from the surge protector to the device at-fault. The same safety feature allows for the cutting of power in case there is too much electrical energy entering the system.
The Power Strip also comes with two USB charging ports that deliver 5V/3.4A. This frees the 10 outlets in case you want to charge your USB-enabled devices.
There is also a pair of retractable work lights located on both ends of the Power Strip. When not in use, they can fold flush into the gadget. When extended, the work lights can provide illumination at a 60-degree angle.
The ZESEN Power Strip empowers you to plug up to 12 different electric gadgets at the same time. It has a solid construction and a bevy of safety features, too.