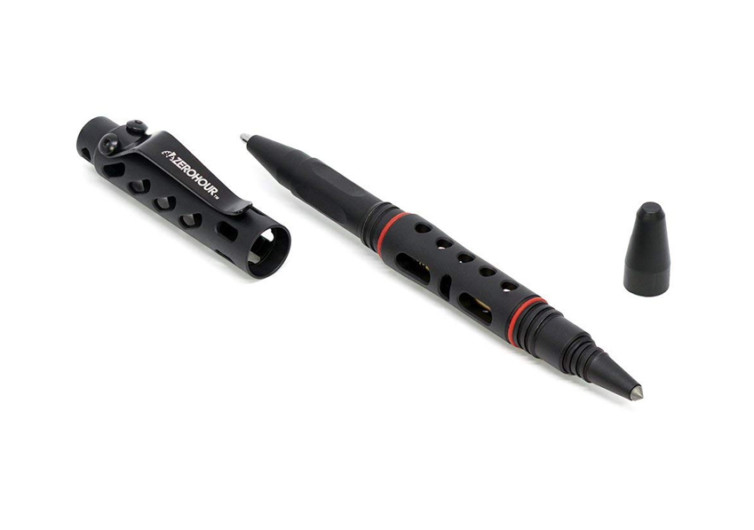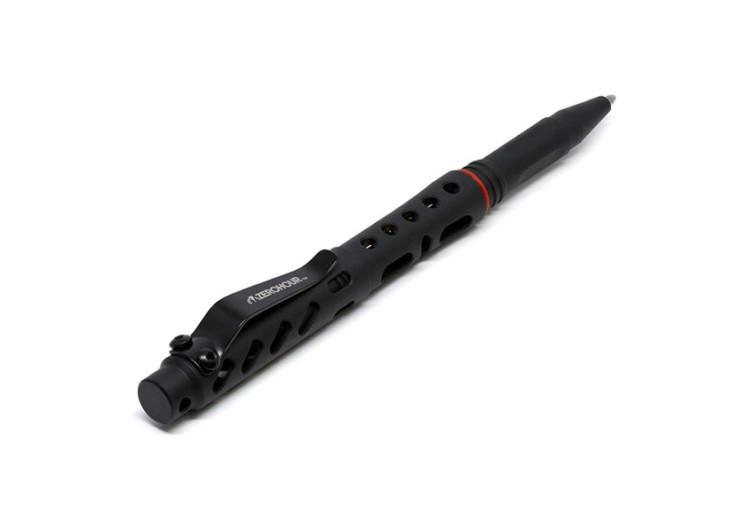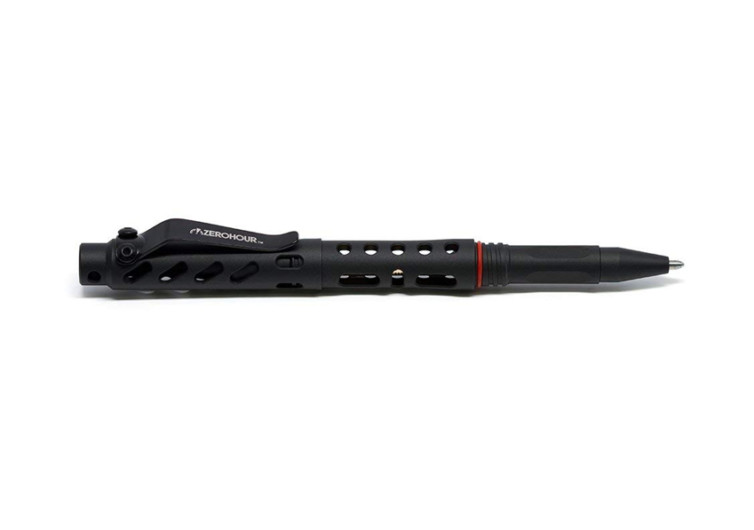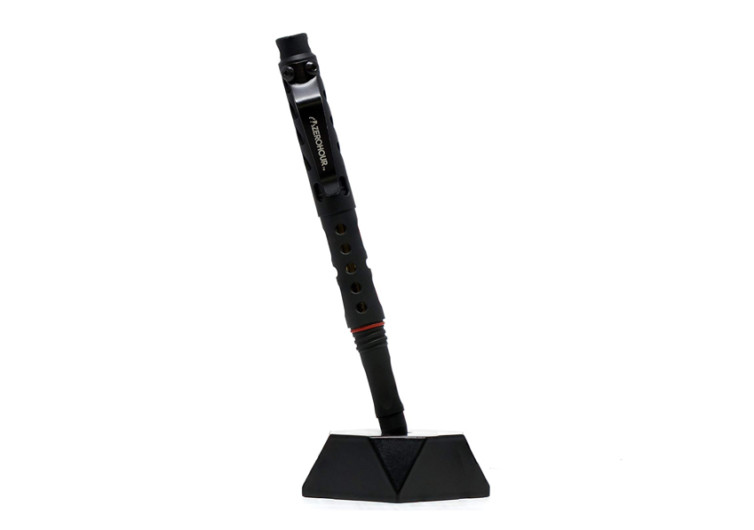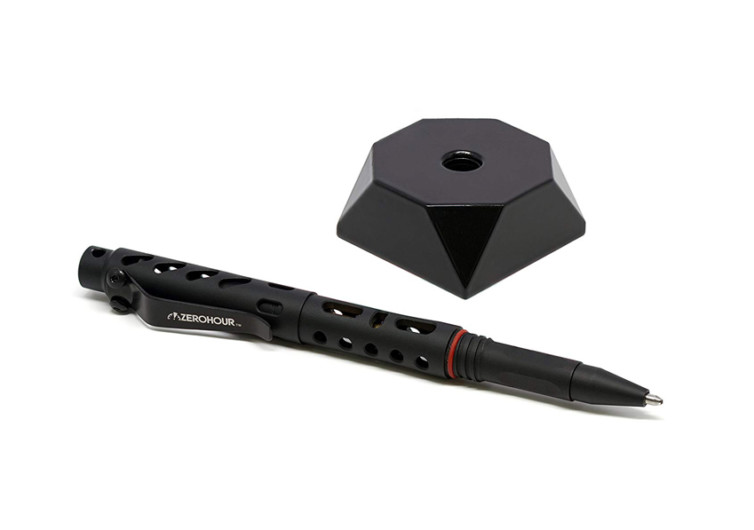 GearHungry may earn a small commission from affiliate links in this article.
Learn more
ZeroHour APEX
As long as a pen can help you write your thoughts, it should be perfectly fine. However, there will always be instances when you'd want your pen to do more than just write. That's what the ZeroHour APEX Tactical Pen brings to the fore. It looks a mighty formidable writing instrument that can also double as an even mightier tactical glass breaker and self-defense EDC.
With 6061 aircraft-grade aluminum forming its robust body and given a now-standard black matte finish, the APEX is a writing instrument that is built for the most extreme environments. The styling puts some muscle into an otherwise slim EDC to give you an instrument worth having on your desk or conveniently clipped into your pocket, always ready for the action.
What is quite exceptional about the form of the APEX is that it comes with a ventilated, rugged body that conjures of images of the ports on the barrel of a submachine gun or any other assault rifle. The ports give any user or anyone else a rare glimpse of the brass ink cartridge that is locked and loaded within the barrel of the APEX itself.
Speaking of the cartridge, the APEX utilizes Fisher Space pen refills that are superbly crafted for writing on almost every imaginable surface. No paper is every greasy or wet with the Fisher Space. You can write with it underwater, in zero gravity, and even upside down if you're feeling like Peter Parker writing his thoughts to Gwen. It is this same pen refill that comes with a super-tough tungsten carbide ball mated to a stainless-steel point. It's the kind of stuff that can easily break glass or even disable an assailant should it come down to that.
The ZeroHour APEX Tactical Pen can easily write your adventures whatever they may be.