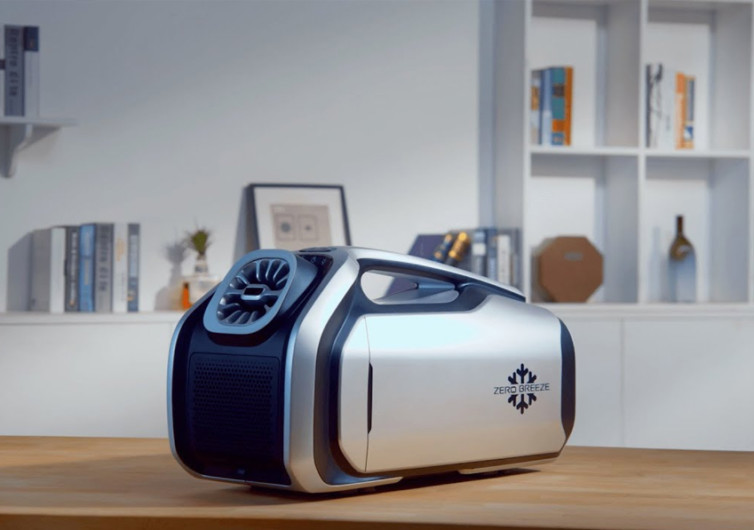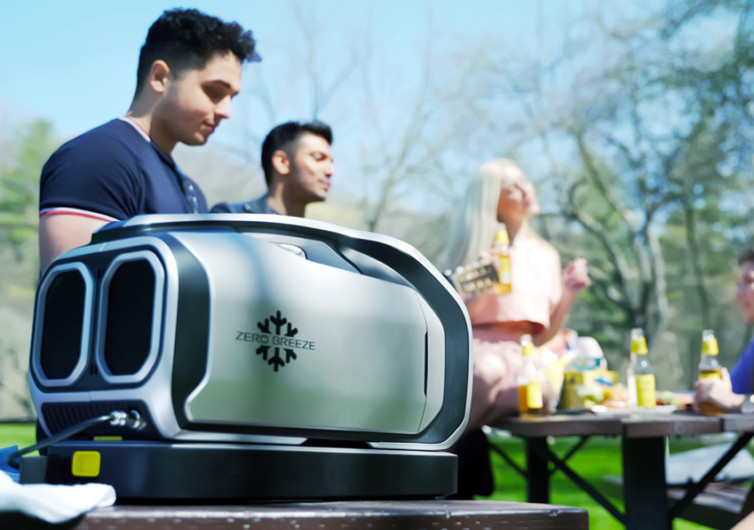 GearHungry may earn a small commission from affiliate links in this article.
Learn more
Zero Breeze Mark II
Zero Breeze offers campers, backpackers, and hikers a better way to cool their tents regardless of ambient temperature outside. Given that the Mark II is a battery-powered portable air conditioner, its applications are limitless.
Conventional air conditioners come with extra-large compressors. Zero Breeze managed to shrink the size of a traditional compressor to the size of a Coke can. Do not ever think that this miniscule compressor is incapable of cooling your tent or your RV.
The Mark II provides 2,300 BTU/h of cooling comfort. You also do not need to wait a long time for the gadget to cool your tent or room. You can achieve an ambient indoor temperature of 20 degrees Fahrenheit after only 5 minutes.
Part of the ingenious design of the Mark II is a dual hose system. One hose draws in fresh air from the outdoors while the other pushes hot exhaust air from the tent or room. The Mark II also delivers an uninterrupted stream of smooth and high-velocity cold air. Its predecessor only manages 100 CFM. The Mark II can now deliver 153 CFM. Making this possible is the Zero Breeze's newest brushless DC motor. Not only does it provide a more powerful airflow, but it is also very quiet. When in its sleep mode, the Mark II operates at an almost-imperceptible 40 dB.
Powering the motor is a built-in 18650 mAh battery. It lasts 5 hours of amazing coolness. Recharging it is easy with its USB-C port or via its 12V socket. There is also a pair of USB-A ports for the charging of portable devices.
The Zero Breeze Mark II is an ingenious solution for those who want to stay cool regardless of how hot it is outside. It is a portable device that delivers cooling comfort that standard ACUs can provide.