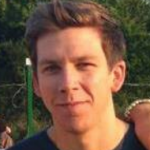 Etiquette For Yoga Classes
So, you're a dude and you have decided to go where many men dare not venture – yoga class! First of all, good for you! There's nothing sexier than a man who takes care of his body and mental health. Also, who says that the somewhat provocative asanas should be left to women only?
Now, we do understand that your first yoga experience could be an intimidating endeavor. While the poses are easy to learn, a certain yoga etiquette is expected to be followed. Many are often thrown in the deep end with this and learn what not to do the hard way. This is where we have your back. We've compiled a list of etiquette tips for men who are new to the world of focused breathing and awkward stretches that feel damn good! Here they are in no particular order.
Arrive Early
Don't arrive on time, arrive early. Walk into your class at least 10 minutes before it starts. Most yoga instructors start the routine promptly and you really don't want to be the one maneuvering your way between bodies for a spot. You also certainly don't want to interrupt a workout that usually begins with quiet meditation. Arriving early gives you the opportunity to acquaint yourself with the class, say your "hellos", and ask the instructor questions you might have. While we understand that there will be days where you cannot help running late, for the most part, we urge you to arrive a few minutes beforehand – it all comes down to common courtesy and respect.
Avoid Making Loud Noises
Yoga is unlike any other workout routine. While weightlifting and more fast-paced exercises call for unavoidable grunting and panting, yoga is a gentle workout that doesn't require force – and the farm animal sounds that come with it. Instead, focus on your breathing as an outlet. Every now and then, however, your instructor will tell you to exhale through your mouth – at this point, you can take advantage of the opportunity to release some primal, masculine energy.
Zip It
Yoga resonates peace and tranquillity. It is certainly not a workout where you catch up on the latest sports news, politics, and who you think the hottest woman in class is. If you've got something to share with your exercise buddies, then do so pre-workout, or go for drinks after. For yoga to have the best effect, you need to embrace the quiet as you focus on the physical, emotional, and spiritual well-being of yourself. Talking during your poses not only distracts you from your goal but can also force other yogis to lose concentration.
Save Your Questions For After The Workout
"Zipping it" also applies to ask questions during a routine. During your first class, your poses will be a bit wonky and you're going to have questions. What's important is that you hold off from asking these questions until the session is over. Interrupting your instructor mid-asana will disrupt the flow of the routine and will encourage your fellow yogis to lose focus. Most instructors will notice if you're struggling and will calmly and quietly walk towards your yoga mat to assist you. Once the class is over, you can approach your instructor with a bazillion questions and queries.
You're Not There To Pick Up Chicks
Yes, there is nothing more beautiful than a healthy woman stretching out in yoga pants – but you're not in class for the eye-candy, or at least we hope not. Your yoga class is definitely not the place to pick up chicks and you certainly shouldn't be ogling the fairer sex as they work their way to inner peace and a toned body. It all comes down to respect. In class, you need to respect each other, which includes giving your classmates the opportunity to work out in their own space comfortably. If you're looking for a date, try the pub.
Keep It In Your Pants, Literally
Yoga attire is not only designed to fit comfortably as it hugs your body in all the right places, but it's also engineered to keep "it" all in. During your yoga routine, we advise you to make sure every "thing" is set snuggly into place so that it doesn't pop out with a surprising "howya doing". If you're still wondering, we're talking man junk here. Boxer briefs are the safest type of underwear to the sport in this regard and for extra safety measure, cover up with some comfy yoga shorts.
Hygiene Is Important
Many group workouts encourage the participants to build a sweat together. These fast-paced routines don't allow one much time to focus on body odors that are ripening by the second. Yoga, on the other hand, is a gentle exercise and its effectiveness relies a lot on the surrounding environment. If you walk in with bad BO, you're going to draw attention and you'll very likely put your classmates off of the routine at hand. This is one of the very few group exercises that require you to have a shower beforehand, especially if you're walking in at the end of a heated day.
This is by no means an exhaustive list. This is simply a brief look at some of the general expectations that will allow you to practice your asanas in a studio in a courteous manner. We also urge you to leave your burps, farts, and foul language at home. Yoga is about creating a calm and invigorating environment as you work and stretch your muscles all while clearing your mind and attaining inner peace. Namaste.
Sources:
Yoga Class Etiquette for Men – Man Flow Yoga