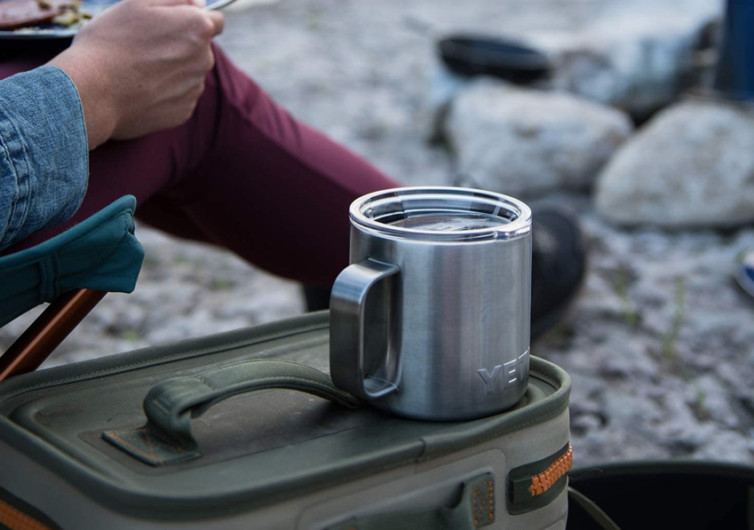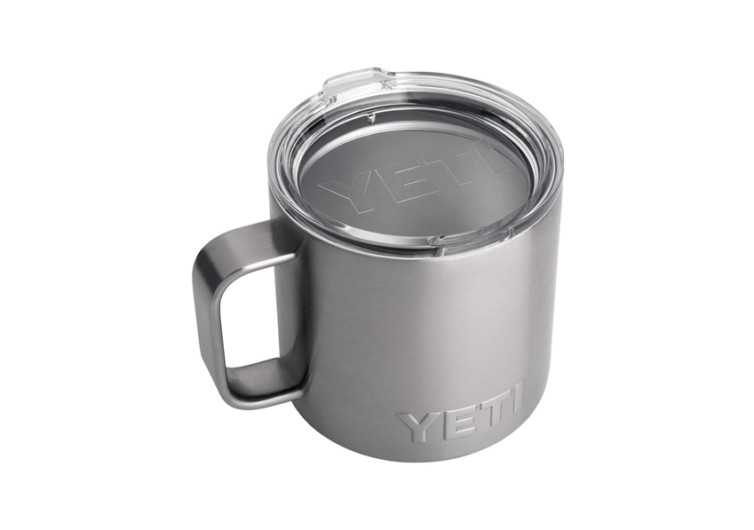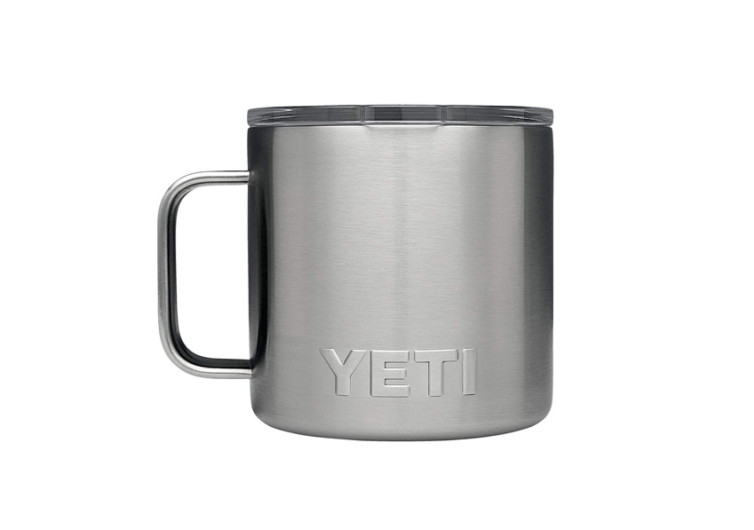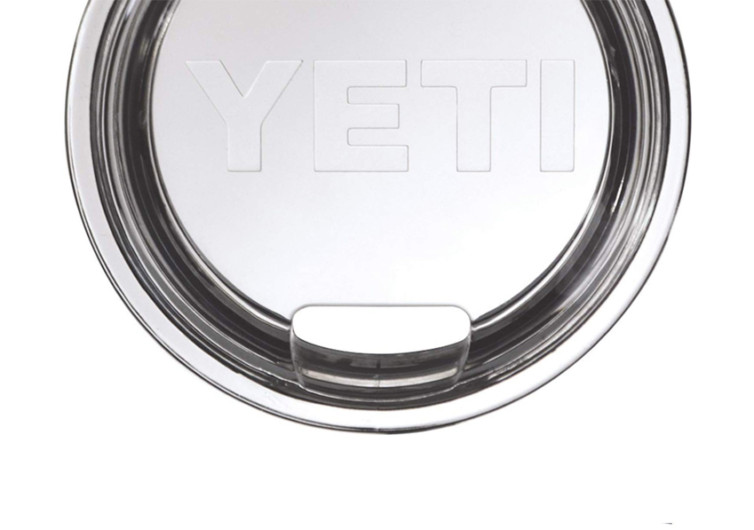 GearHungry may earn a small commission from affiliate links in this article.
Learn more
YETI Rambler 14 oz Stainless Steel Vacuum Insulated Mug
Rated as an Amazon's Choice, the Yeti Stainless Steel Mug, is an ergonomically-designed camping mug that fits both outdoor and indoor needs. It may be the toughest mug in the market. But the Rambler also has its cons, too. Customers find that while it is engineered to provide the maximum insulation, in reality it acts similar to an ordinary ceramic mug, albeit with a secure lid.
Dents are a common problem with mugs, particularly when the mugs are constantly used for filling hot and cold drinks. This is a problem for many workers and they end up spending more because of constant replacement. The Yeti mug, however, is made of thick stainless steel (18/8 gauge) that is resistant to dents and dings. In terms of long-term use, this 25-dollar mug will end up being a valuable purchase.
On the other side, this stainless steel mug is slightly heavy to carry around every day. Its shipping weight is 14.4 ounces, so you must give it an extra thought to continue using it as a daily travel mug.
The mugs come in a wide range of colors, so you can invest in 1 or 2. There's one Rambler mug for every member of the team or the family. It can accommodate 14 ounces of liquid. A little less than half a liter is just the right serving size for your cold and hot beverage. You feel full, at the same the size allows you to still exercise for the refill.
Some customers are less satisfied with the mug's insulation, saying that it does not really keep the hotness last long. Hence, the mug is not highly recommended for long trips. Nevertheless, budget-wise, the Yeti Rambler mug is still a good value for money. It scored high on durability, ease of cleaning, handling, and leak resistance. It will make a great gift for friends and family.