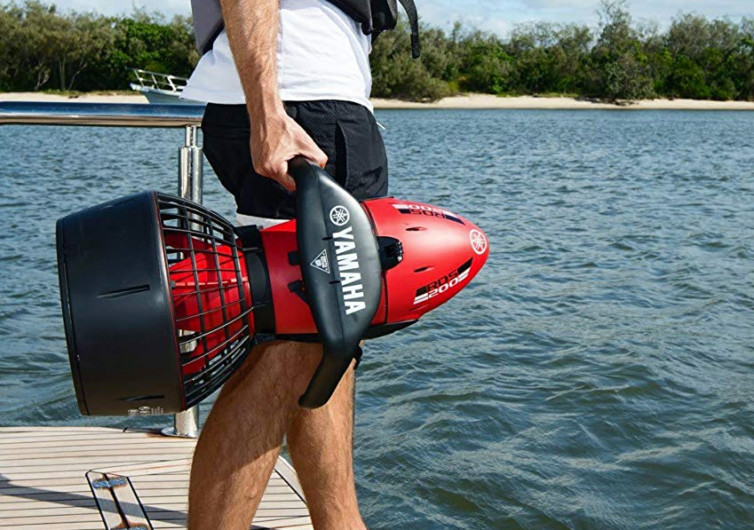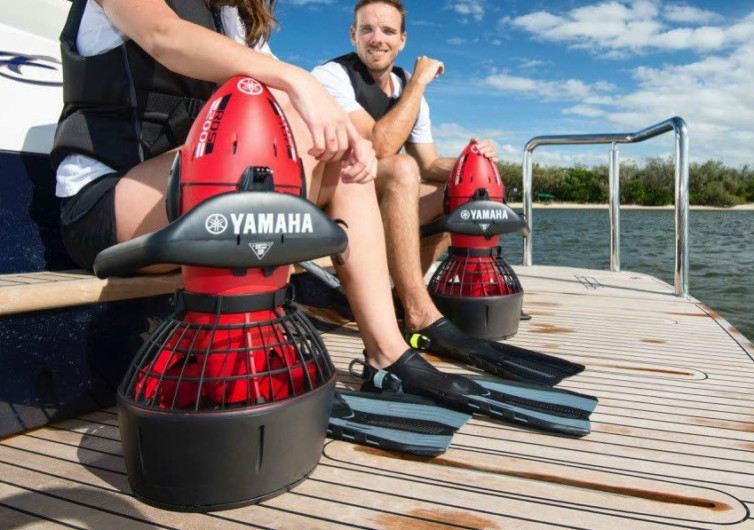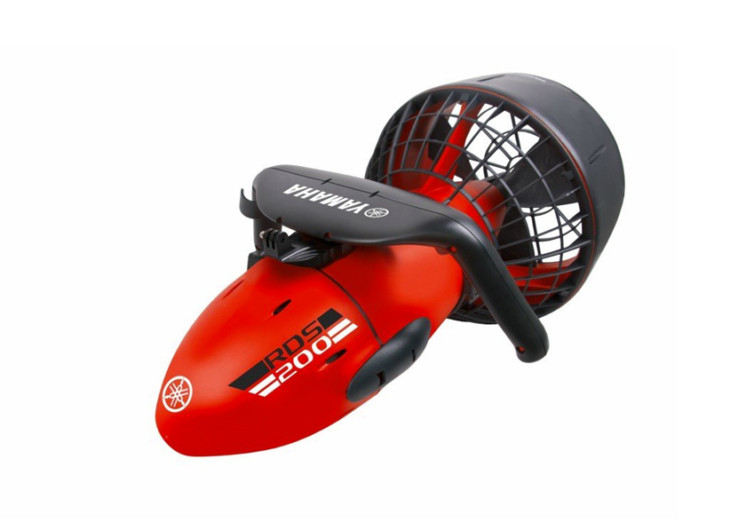 GearHungry may earn a small commission from affiliate links in this article.
Learn more
Yamaha Seascooter
Snorkeling or recreational diving can be so much fun, but it can also be tiring especially if you're treading against the current. One good way to optimize your underwater adventures is to use a diver propulsion vehicle. With Yamaha's Seascooters, you can now extend the thrill of your undersea adventures even farther and deeper than you've ever tried before.
The Seascooters are a range of recreational diver propulsion vehicles differentiate only by their run times and their maximum speeds. For instance, the RDS200 is considered as the lowest variant running for a full 60 minutes up to speeds of about 2 miles per hour and up to depths of 65 feet. On the other hand, the RDS250 doubles the runtime to 2 hours while improving on the MPH to 2.5. The maximum depth is also improved at 100 feet. This is also the maximum depth of the RDS300, although it can reach a top speed of 3 MPH. What is quite baffling is that it has a runtime of only 1.5 hours or between that of the RDS200 and the RDS250. Regardless, all three Seascooters come with their respective mounts for the GoPro action camera system.
All Seascooters are powered by a lead acid battery that is ingeniously sealed, keeping it protected while you're on your merry way underwater. There's an integrated water leakage sensor to warn you of any possible leaks in the system, keeping the integrity of the unit. The Seascooters also come with a buoyancy control chamber which you can easily remove.
According to Yamaha, the RDS200 is designed specifically for the saltwater environment. You can still use it in freshwater, although don't expect it to retain its optimum buoyancy. It will sink a lot faster than if it were in saltwater.
There are safety features integrated into the Seascooters, too. These include an auto shutoff mechanism and a thermal switch functionality. The construction is robust so you'll feel more confident diving or snorkeling with it.
The Yamaha Seascooter is an easy way to cover more of the underwater world you're fascinated with. It's definitely more fun, too.