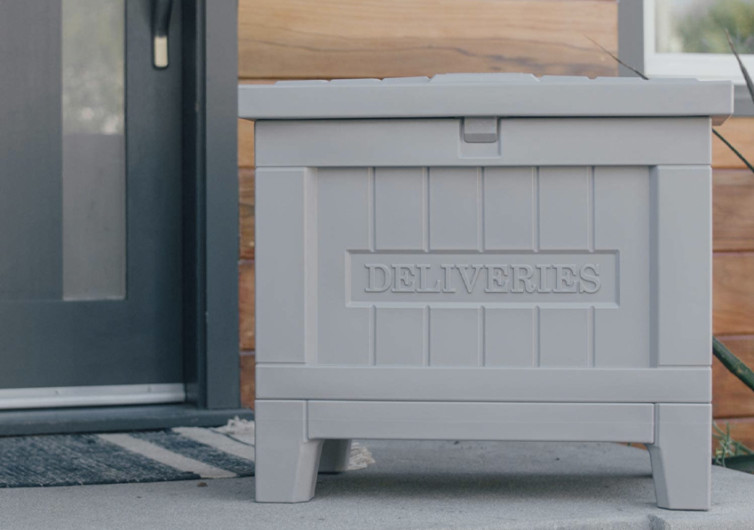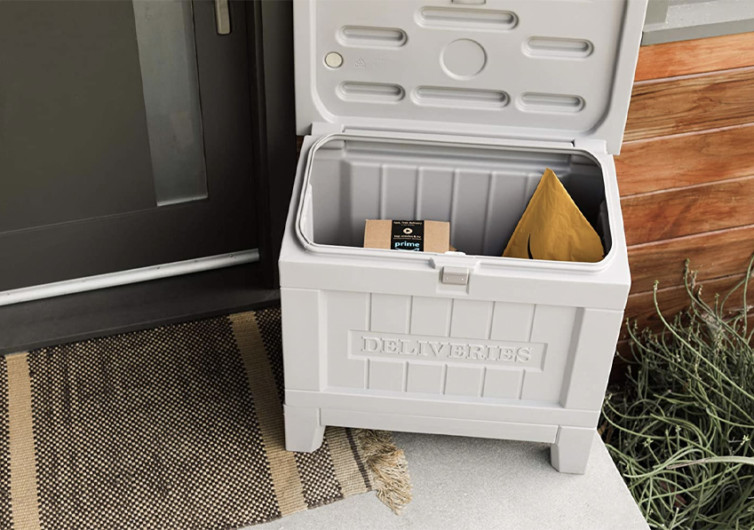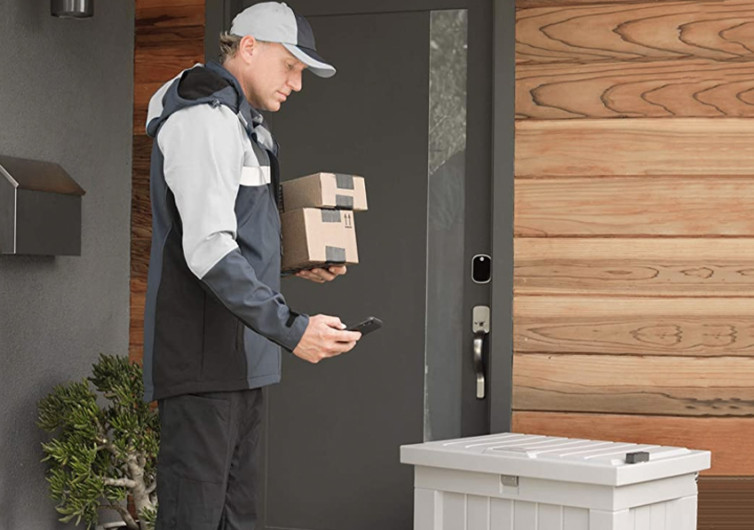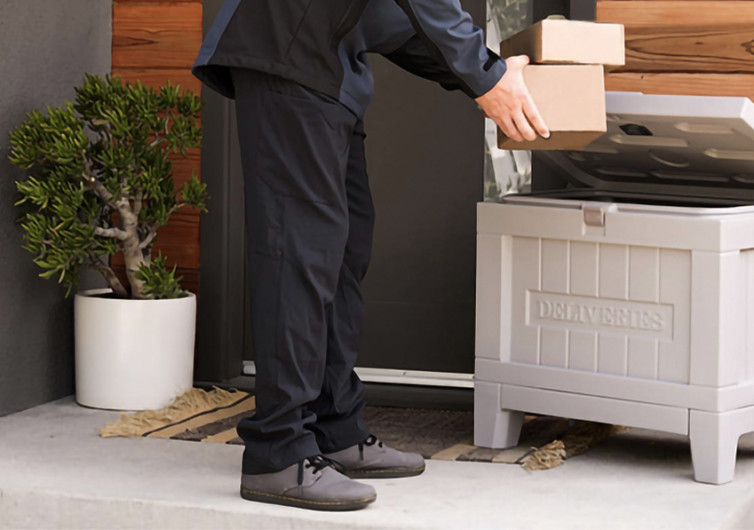 GearHungry may earn a small commission from affiliate links in this article.
Learn more
Yale Smart, Secure Delivery Box – Stop the Stoop Steal
Your front porch is now a target for criminality. A jaw-dropping 11-million homeowners have reported a stolen package from their front porch in 2020, and that report is from August 2020. Imagine what the numbers look like after the holidays. Some crafty homeowners are trying to modify garden boxes into more secure delivery boxes as a way to conceal a delivery location. Still, without a locking mechanism, there's little stopping a crafty porch bandit from thieving the new immersion blender you just received from Amazon.
Yale Smart Delivery Box wants to take your garden storage box solution to the next level with a locking mechanism and a clearly labeled "DELIVERIES" advertisement upfront. In theory, this seems like a great idea. In practice, we're not so sure. Let's talk this out and see if it's the right fit for your next package protection purpose.
Secure Delivery Box Build
Like any basic injection-molded plastic box you might buy to store your goods outdoors, the Yale smart and secure delivery box is of simple construction and does not draw much attention. The understated design seems clever, but it is also where you may run into your first problem. Though the FedEx and UPS drivers are doing their best to place your package in a reasonable location, they may yet be accustomed to hiding it in a box for you even if the label of "DELIVERIES" is very clear. With any luck, and maybe a little coaxing from your delivery driver, you may convince them to do you this solid, but it's not guaranteed.
Each secure delivery box contains a locking mechanism activated through an application on your phone. All you have to do is plug the smart delivery box into an outlet in your home and wirelessly tether it to your internet service. This application allows you to lock the smart package storage box or set many various locking configurations. For instance, if you'd like to leave the lid of the Yale delivery box open and set it to lock upon closure, that's an option.
The key to getting this sequence of events correct will be in predicting whether or not your delivery driver knows to shut the secure delivery box's lid. That's just another small bit of behavior modification you'll have to figure out through some practice.
Our Verdict
There's a common saying amongst anyone who has had a bike stolen from them over their lifetime: no matter what you do, if someone wants your stuff, they'll figure out a way to take it. Though you can weigh the box down, even if you have everything right, there's still a chance that the Yale Smart Delivery Box doesn't keep all your precious porch purchases away from the sticky fingers of those passing by.
At $250 for the baseline model, which gives you wireless connectivity and about enough space for three big shoeboxes, this secure delivery box from Yale isn't cheap. But there's nothing worse than rushing home after a long day of work expecting your new bath salts ready for your evening soak only to find someone has run off with them. So, if you feel like you can get in the swing of things with your regular delivery drivers, the Yale Smart Delivery Box just might be the ticket to protecting your latest purchase!