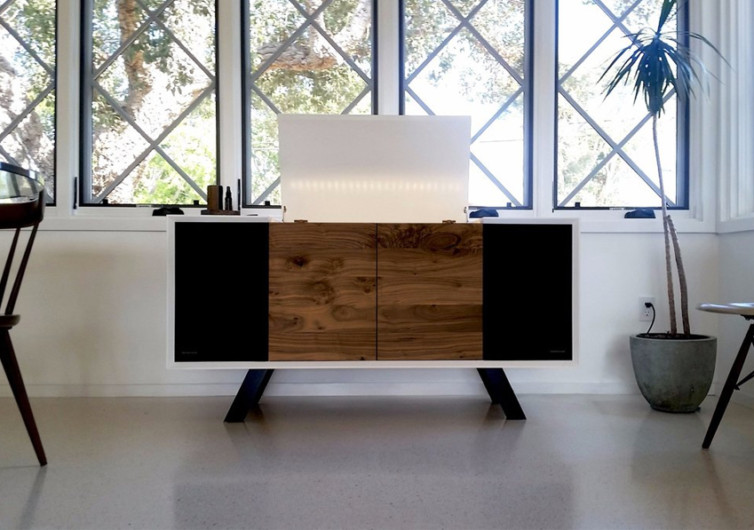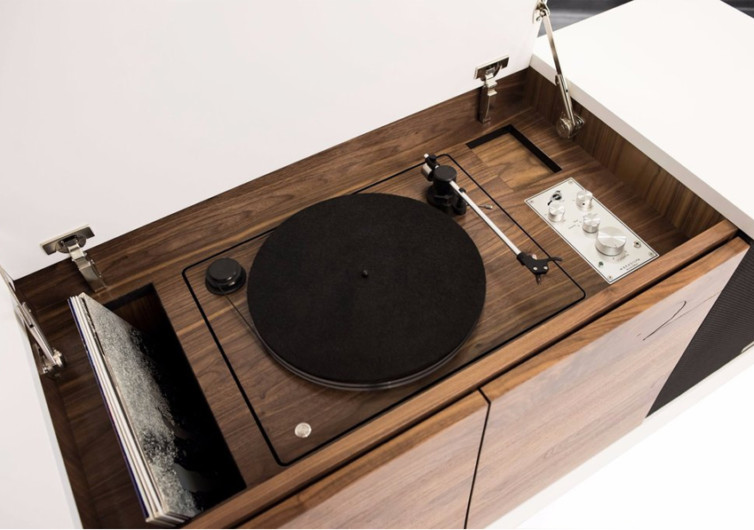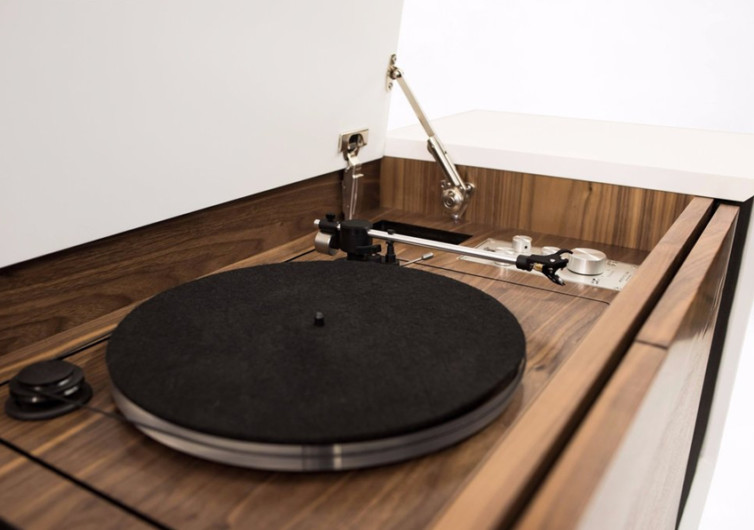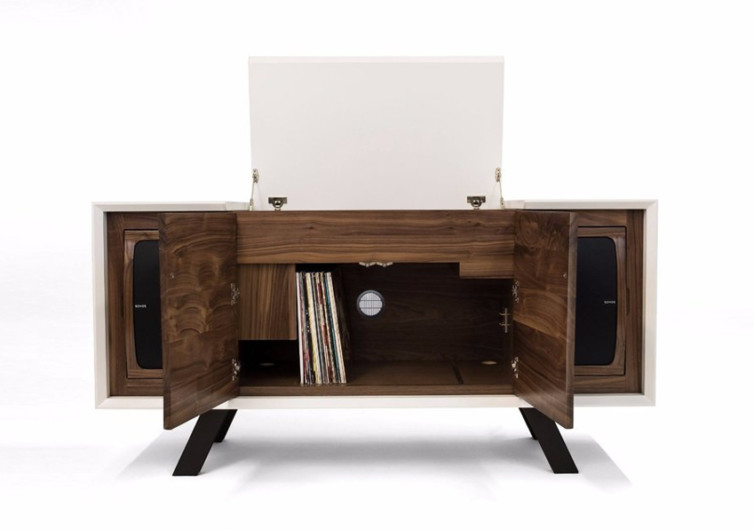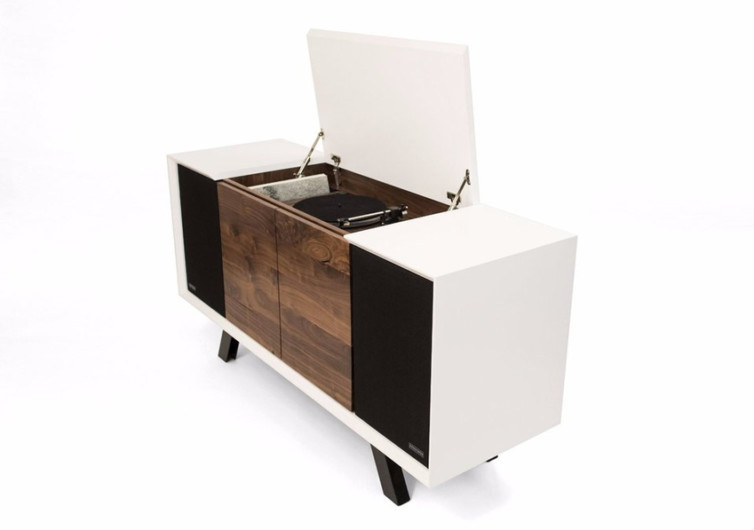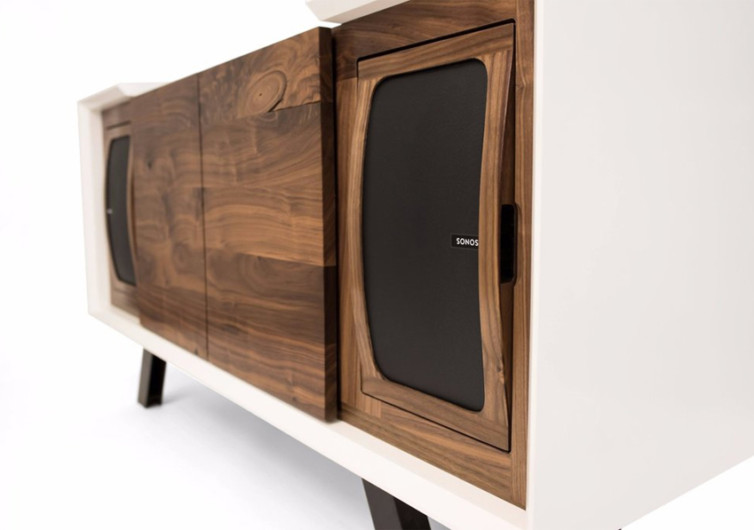 GearHungry may earn a small commission from affiliate links in this article.
Learn more
Wrensilva Loft – Sonos Edition
It's time to bring out your collection of classic vinyl records even though you're now a fan of streaming music. The partnership between Wrensilva and Sonos has just created a very unique music-playing device that allows you to do both, at the same time an elegant piece of furniture for your living room or entertainment room.
Made of solid walnut hardwood sourced from the forests of North America and finished with either black or white acrylic details, the Loft is a furniture masterpiece and a music-playing extravaganza that marries the joys of listening to 19th and 20th-century music and the ultra-modern beats of the 21st century.
Providing support to the walnut wood casing is a steel base that comes with a nifty shelf for organizing 120 of your most prized vinyl records. Engraved faceplates and solid aluminum knobs complement the overall nostalgic feel of the Sonos Loft. You'll know it's not a 19th-century contraption because of its display slot that shows 'now spinning'.
The portable turntable features Wrensilva's 1-1/8-inch constrained layer belt-driven fully decoupled mechanism with a classic split plinth construction. The Gimbal tonearm is designed with OA2 precision while the 24-volt synchronous motor is provided by Hurst. The Loft also features the Ortofon OM5E cartridge to give you an LP-music listening experience as you've never had before.
But the real draw of the Loft is its ability to seamlessly switch between streaming and vinyl music. One doesn't need two separate devices to play the music that their hearts desire. They only need to download the Sonos app and control their streaming music from there. Of course, for the vinyl record, you'd have to literally pick the record for you to play. You'd wish they had a mechanism that turns the Loft into a mini jukebox.
And if you happen to have Sonos smart speakers at home, you can easily connect these, too. Your smartphone can also connect via its 3.5-mm audio port. Other music devices that come with an RCA plug can also connect with the Loft, instantly turning it into a fascinating piece of blast-from-the-past furniture that plays timeless music.
Related Reads: Gifts For Vinyl Lovers
CHECK PRICE ON WRENSILVA.COM