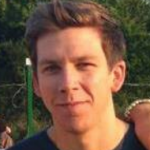 World's Greatest Ski Resorts
We've said goodbye to summer. The days are getting shorter and cooler. The trees are starting to turn a riotous combination of red, orange and gold. It's time to get ready for winter. We spend many months planning our summer holidays but are winter holidays any less exciting? Definitely not! Winter brings a whole lot of different fun and games and the world is full of stunning resorts that are dormant during the warmer months and then come to life when the first snowflake falls.
If you love your winter sports than a ski resort is probably your favorite holiday destination. But you don't have to be an avid skier or snowboarder to enjoy spending time at a ski resort. In many cases, taking in the stunning views while sipping a cup of hot mulled wine next to a roaring fire is its own reward. We've chosen 10 of the biggest ski resorts that you'll want to have on your travel wish list so grab your ski goggles and hit the slopes.
1. Matterhorn Ski Paradise, Switzerland
The Matterhorn in Switzerland is world famous for its stunning views and exceptional skiing. It boasts Europe's highest ski lifts that extend from Zermatt all the way into the Italian snowfields of Cervinia.  Catch the cableway on the highest mountain station which is 3,882 meters. At this height, you'll really feel like you are on top of the world. You can also spend some time on a viewing deck with a breathtaking panorama of 38 picturesque alpine peaks.
This hugely popular ski resort region of the Swiss Alps boasts world-class hotels and some of the best snow related activity such as skiing and snowboarding. From beginner to advanced, there is something for everybody with 360 km of piste.  As the evening sets in, watch the sun go down over the mountain while you enjoy dinner in a cozy restaurant.  The fun doesn't stop all year round at the Matterhorn. Even in the summer, you can still ski the glaciers for a completely different experience. Whether you enjoy skiing or just enjoy some great views, the Matterhorn Ski Paradise will not disappoint. So what are you waiting for, grab your ski jacket and hit the road!
2. Cortina d'Ampezzo, Italy
Situated in a cozy region of Northern Italy is Cortina d'Ampezzo. More commonly known simply as Cortina, this little town is a favorite destination for jet-setters and the elite of European society. Cortina features the biggest ski carousel in the world couple with 1,200 km of slopes in 12 ski areas spanning the Dolomites. When you're not skiing, snowboarding or enjoying other winter activities, there are enough restaurants, cafes, and shops to occupy your time. The hotels are all welcoming and if skiing isn't your thing you can mellow out in one of the wellness spas for a truly relaxing experience. Enjoy the views and activities in this magical part of the world.
3. Castle Mountain, Alberta, Canada
Very few names can inspire winter sports enthusiast as much as Castle Mountain in Alberta, Canada.  This majestic ski resort is located in the Westcastle Valley of southwest Alberta in the Canadian Rocky Mountains.  This place is famous for hosting the 1975 Winter Olympic Games, and not surprisingly, features over a dozen of the best ski slopes in the world. The entire area boasts some of the roughest terrains you can imagine and quite a lot of that is ideal for cross-country skiing. Snowboarders will also find their niche here, from the extreme to the casual slopes. In terms of accommodation, you can choose from a 5-star hotel right down to a quaint and cozy cabin. There is something for everyone here at Castle Mountain so get your travel luggage out of the closet and start packing.
4. Niseko, Japan
Niseko in Japan is a dream come true for lovers of the white powder. On average about 15meters of snow falls each year making this place heaven for winter sports. Situated on the northern Japanese island of Hokkaido, you can also get a glimpse of the currently dormant Mt. Yotei volcano.
There are 4 main ski areas on Niseko and they are all connected via lifts. In terms of skiing capabilities, there are slopes for novices and experts alike. For something really different, Niseko offers night skiing from mid-December to mid-March. If skiing and other snow-related activities are not your things, Niseko is when a close range of several natural mineral springs. Sit back and relax in one of them and feel your tension disappear. There are also dozens of shops selling anything and everything including some of the popular ski brands for clothing and accessories.  If you're looking for a winter vacation destination that is decidedly different from the one in Europe and the Americas then Niseko should be on top of your list.
5. The 3 Valleys, France
Some of the best and biggest ski resorts in the world are nestled in the French Alps and The 3 Valleys Ski Resort is definitely one of the most impressive you will find anywhere. The ski resorts here are world famous and include Courchevel, Meribel, Les Menuires, and Val Thorens. If skiing or snowboarding is the activities that get you booking your winter vacation then you have over 600 km of slopes to play on. Add to this the 140 lifts that can take you to elevations of 3230 meters where you can decide where you will ski on the 50 km of available ski routes.
The area is packed with hotels, cabins and other accommodation and you are sure to find a great one for your stay. The towns in the region are packed with tourists all enjoying the snow and when you aren't hitting the powder on the slopes there are plenty of other activities and places to keep you occupied. The 3 Valleys is perfect for families, singles, and groups of all sizes. You'll visit once and want to come back again and again. One of the ski gloves from our list will come in handy for sure, so check them out.
6. Big Sky, Yellowstone Club, Montana, USA
If you want a little more from your winter vacation than just skiing and snowboarding then a visit to Big Sky Yellowstone Club should definitely be in your travel plans. This place has it all, from regular skiing and snowboarding to Nordic skiing, snowmobile tours, zip lines and so much more. You can even go sightseeing the old fashioned way by dog sled or take a nice long sleigh ride. Take hiking the mountains to a new and unusual level by taking part in one of the snowshoe tours through Moose Tracks Gully.
When you've had your day of exhausting fun you will be overjoyed to go back to your hotel room, cabin or private home to luxuriate in peaceful bliss next to your warm fire.  Whether you want an adventure packed winter vacation or just a peaceful retreat into a pristine mountain range, you are sure to fall in love with the tranquil views on offer at Big Sky, Yellowstone Club.
7. The Sella Rondo, Italy
The Sella Rondo Ski Resort in Italy has some great slopes for extreme skiers and snowboarders. First off, it has over 300 km of groomed piste and about 200 km of rough or ungroomed piste. That's over 500 km of runs to take advantage of.  For avid skiers, the ski route wraps around the massif of Sella Mountain in kind of a network of ski lifts. The total distance of this circuit is about 40 km and there are many stunning views to take in along the way. Interestingly, you can tackle this circuit clockwise, or anti-clockwise. If you plan on taking either of these circuits for a day of skiing, make sure you start early as it will take most of the day.
Like many other ski resorts, you will have access to some great facilities, eateries and local stores. Spend a day full of fun and lots of activity, and then unwind next to a warm fire with stunning views at every turn.
8. The Arlberg, Austria
Austria has become quite a popular winter destination over the years with many local ski resorts competing to be the country's best. The Arlberg is fast gaining a reputation for being one of the best with a recent upgrade that has linked other resorts and now offers over 300 km of ski runs. The Arlberg region is famous for its microclimate which has really productive snow clouds that readily freshen up the snowfields.
One of the best reasons to visit the Arlberg is that although the area is gaining popularity due to the massive amount of facilities on offer, it has still managed to retain its charm. This is the perfect place to get a few friends together for a weekend getaway although you may need a few more days to take in all the fun and excitement thanks to the many nightclubs, bars, and restaurants. Ski all day and party all night.
9. Telluride Ski Resort, Colorado, USA
Telluride Ski Resort is a holiday destination that offers guests plenty of activity all year round. When it comes to views, this place is majestic. The ski resort is located in the Rocky Mountains and has 120 ski runs spanning over 2,000 acres of ski terrain for skiers of all levels.  One feature that is sure to impress is the gondola system in Telluride. This ride provides free transport between the towns of Mountain Village and Telluride. It's a rather impressive ride and a great way to take in some amazing local scenery and reach quite a nice attitude.
Telluride has been rated the number one ski resort in North America by various groups and has a world-renowned reputation as a premier skiing and snowboarding destination. This is the place where you can also enjoy other activities such as hiking, fishing or playing golf. Of course, it does depend on which time of the year you come. What is certain is that this former mining region has a lot to offer its visitors who keep coming back for the great hospitality, exceptional winter activities and loads more. You too will want to come back again and again.
10. Via Lattea (The Milky Way) France & Italy
What better way to spend your winter vacation than in a cross-border area like Via Lattea? This area connects Montgenevre in France to several top Italian resorts, with a number of them that had hosted the 2006 Torino Winter Olympics. If you're passionate about your skiing, this region offers you 390 km of some of the best ski runs Europe has to offer.
When you're done with your skiing you can take in the charm of the local towns and villages that a packed with great hotels, restaurants, pubs, and bars. This is the perfect place for families and groups of friends. Whether you are an avid skier or just want to enjoy some stunning scenery, The Milky Way is sure to have something for everyone.
If you've ever had fun in the snow than you will love spending time at any of these fantastic ski resorts. Winter activities are a fantastic way to unwind and they are lots of fun too. Most importantly, spending time at a ski resort is guaranteed to get you outdoors for most of the day so you can take in the scenery, ski, and snowboard or go hiking. It's never dull when you're holidaying on a snow-covered mountain and you can do something different every day before taking in a different type of atmosphere at night.
There are so many fantastic places to visit and many ski resorts are within a relatively close distance to each other. Why not explore a new destination every winter? Some of the grandest and stunning landscapes in the world are in the mountains and they are made all the more beautiful when they are covered in snow. We live in a big, beautiful planet. Grab your winter boots, get out there and experience the best it has to offer.