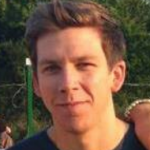 How To Reduce Beard Mess When Trimming
We've all been there, after growing a beard of decent length, you are ready to trim the beast, only to find yourself in a losing battle with trimmings. It only takes one session of beard trimming to turn your bathroom into a hair-related crime scene.
Beard hair has a nasty habit of covering your bathroom in those tiny hairs which are then a nightmare to clear.
Fortunately, there are a number of DIY methods for dealing with loose beard hair, and some clever blokes have even come up with solutions for keeping your bathroom worktops and flooring clean.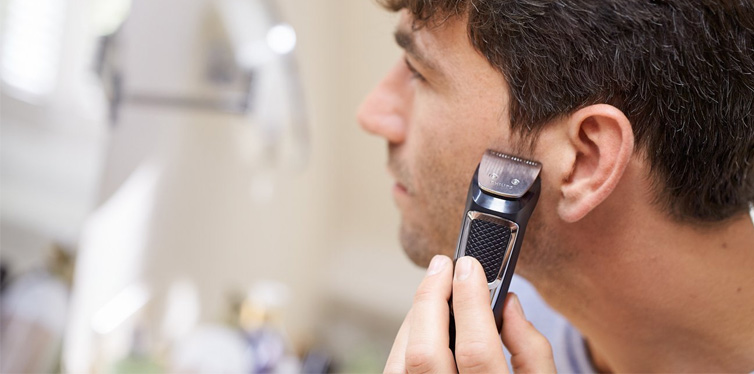 What Won't Do It?
Guys have used many methods to reduce loose hair mess in the past. While a rare few have worked, many others have failed miserably.
To prevent you having the same trouble as others, we've highlighted the ways that won't do it.
It may be good at sucking up your dry hair, but it…sucks at sucking up your wet hair.
Bathroom Towel
Avoid using a towel as it will only make it worse. Trimmings don't stick to the material, so you will just end up pushing it around.
Microfibre Cloth
Similarly to the towel, a microfibre cloth just can't absorb hair, so rather than clearing it up you are actually just moving it around, making the problem worse.
Damp Cloth
It really doesn't matter if it's a cloth soaked in hot or cold water. Similarly to both the towel and microfibre cloth, you will just move hair around when you use a wet cloth
Toilet Tissue Paper
Ah yes, we've all reached in vain for toilet paper as our saviour, only to discover what we should have remembered – toilet tissue falls apart when it absorbs water, so rather than cleaning up the trimmings, you are left with trimmings AND white paper shreds.
Baby Wipes
They are good at lifting some, but it takes repeated attempts and several wipes to come close to cleaning it all.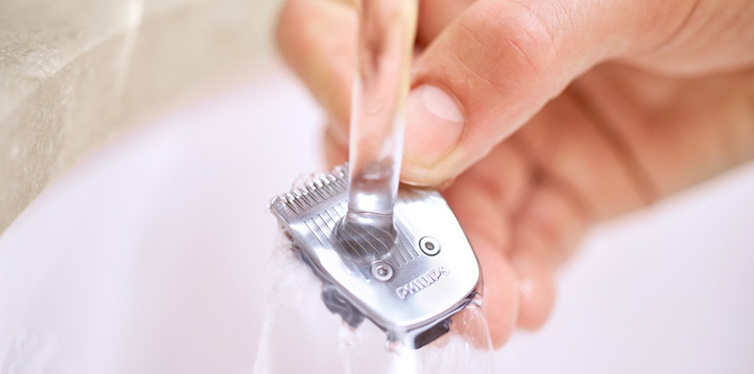 What Will Do It?
There are a number of methods that just make sense, and once we tried them we weren't disappointed.
Towel
Place a towel down on the counter and sink, before you start shaving and this will collect trimmings. Once you are finished you can just take the towel outside and shake it into the breeze.
Old Poster Board
In a similar way to the above, rest a flexible old poster board over your sink. Due to the size, it is ideal for catching all those stray trimmings. Also, its material makes it easy to tip away trimmings into the bin when you are done.
Plastic Bag
Is your sink a pedestal? You could open a plastic bag to collect the mess as it falls on your face. If your sink has a counter too, you could tape the plastic bag down securely so that most trimmings are collected in the bag. Simply throw the bag in the bin, or empty it and keep it for next time.
Sink Lining
Line your sink with damp paper towels before you shave. If your trimmings tend to fly everywhere, line the counter too. As beard trimmings stick easily to the damp paper, they will fall and stick to the paper. Throw the paper towels in the bin afterwards.
What Products Do It?
A grooming kit with bib, scissors and trimmer for your beard will help you clean-up easily. Along with your dopp kit.
The beard trimmer we think is best is the Philips Norelco Multigroom Series 3000, with 13 different attachment for different textures and lengths, as It will collect some of the hair it cuts inside it.
The beard scissors we like are the Marbeian pair with incredibly sharp blades for a clean cut, ensuring trimmings fall directly instead of sticking to the blades and spreading everywhere.
Beard bibs are essential for dealing with trimmings. They can be attached to a wall or mirror, whichever is convenient and around your neck. The bib's fabric collects the trimmings as you shave, making clean-up easy.