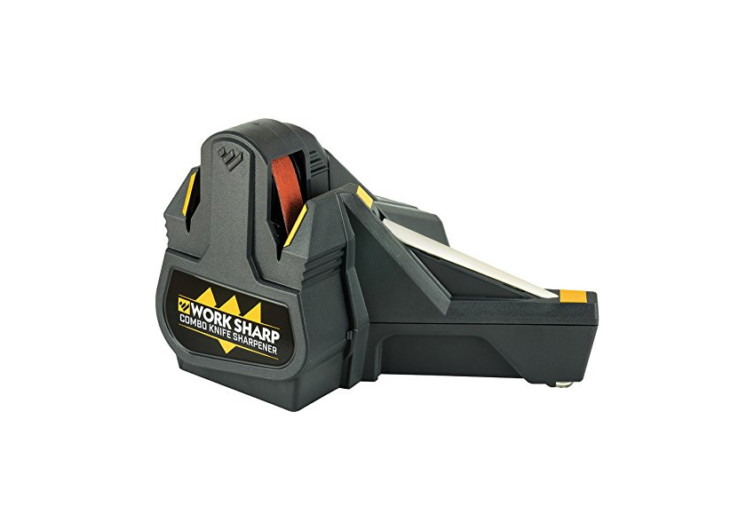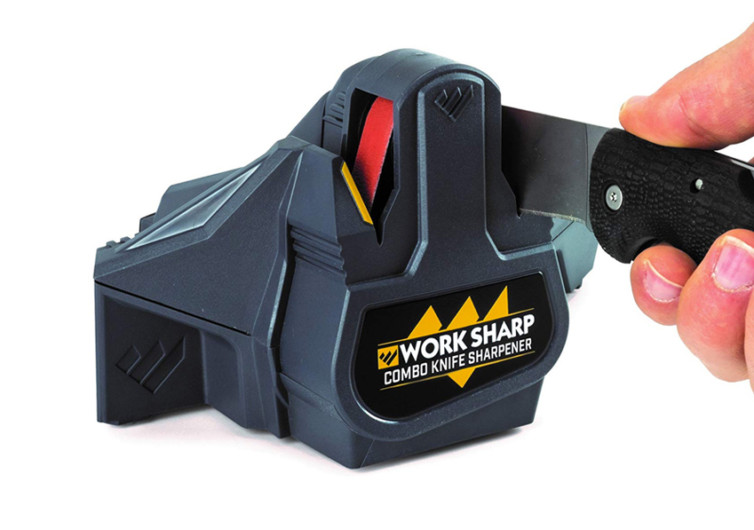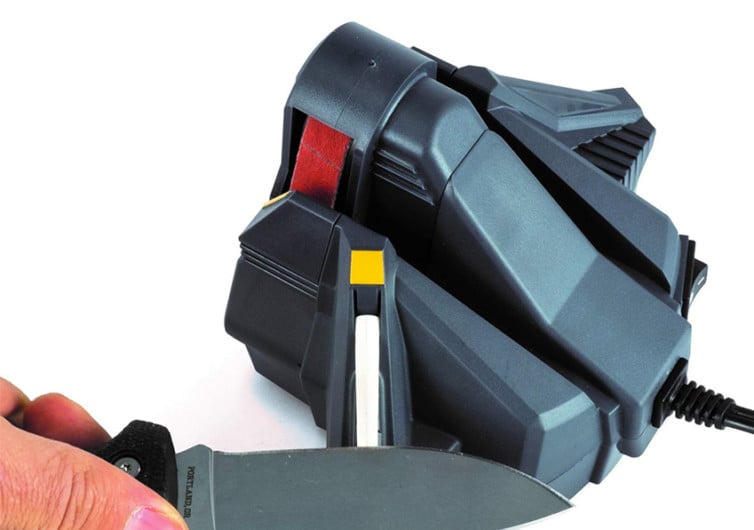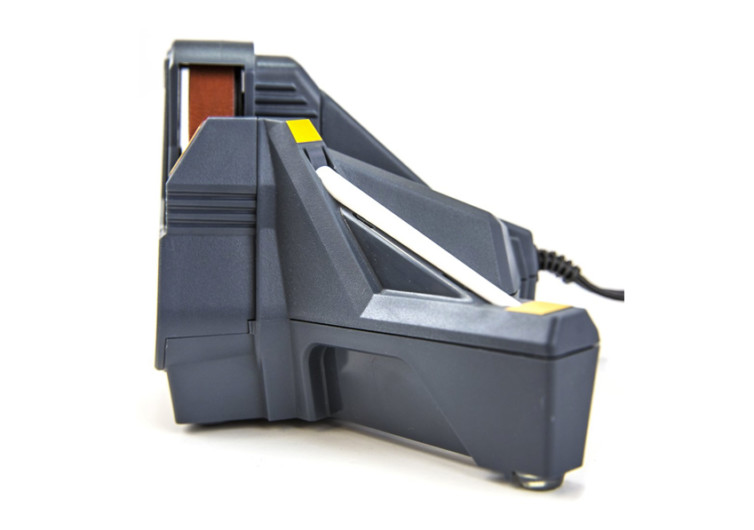 GearHungry may earn a small commission from affiliate links in this article.
Learn more
Work Sharp WSCMB Combo Knife Sharpener
Professionals who use knives in their work know the importance of keeping the blade really sharp. And you should, too. And while the art of sharpening knives can demand tremendous skills, this can now be simplified by the Work Sharp Combo Knife Sharpener. This handy blade sharpener comes with a couple of tools that will keep your blades razor-sharp, allowing you to cut through almost anything and making your work a lot easier.
Featuring a super-abrasive belt from 3M, the Work Sharp is like a miniature grinder that comes with a sharpening belt that rotates on three points. This gives you one continuous surface that will sharpen your blade in a fraction of the time it would take conventional knife sharpeners to do the same job.
One thing that makes sharpening knives so stressful is that you've got to position the knife at a specific angle and hold it in this position while you're sharpening it. Luckily, the Work Sharp already comes fully integrated with sharpening guides so all you ever need is to slide the knife into the guide and let it rip. It's a hassle-free way to make sure your bladed tools stay as sharp as a razor.
And for those who are more at home with the use of a sharpening rod or a honing stick, the Work Sharp sharpener also comes with a built-in honing rod that's made or fine-grit ceramic. The good thing with this handy attachment is that it not only sharpens classic straight edge knives. Even serrated blades can also be sharpened with relative ease. It's the perfect tool for quick blade touch-ups.
The Work Sharp Combo Knife Sharpener should always be made a part of every kitchen or even workshops that require really sharp bladed tools. Even adventurers and DIYers will love this combo gadget.