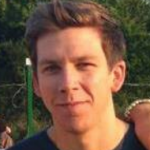 Winter-Proof Your Shoes
Winter is here and with it comes the charm that we only get to experience in the colder months. If you're lucky enough to live in a region with snowy winters then you'll know how stunning the landscape looks covered in white powder. Cities and towns come alive in the evenings with winter lights, encouraging locals to take cool walks in town squares to enjoy hot drinks with good company and days are spent in cafes, restaurants, and stores to stock up on warmer clothes.
One of these essential winter clothing items are good winter boots or shoes. They keep feet warm and generally stop us from losing our footing on slippery and icy paths. It's also a great time to pull on our hiking shoes and go trekking in the mountains where we can inhale fresh, cool air and revel in a crystallized landscape we only see in winter.
The only downside is that these activities can take a toll on our winter shoes. Urban pathways are often sprinkled with salt to melt the ice and the roads and paths can get quite wet. If we don't take measures to protect our expensive winter shoes and snow boots, we'll be waving goodbye to our investment in good shoes as these conditions can quickly ruin our footwear. The only way to avoid this costly loss is to winter-proof our shoes and boots so they can see us through a few winters so we can spend our money on more enjoyable pursuits.
Add an Extra Sole
One way to extend the life of our snowshoes is to add an extra sole. Most cobblers and shoe repairers can do this quite cheaply and choosing a good pair of soles with great grip will stop the original ones from wearing out and give us good grip as we tackle the obstacle course of wet slippery paths. When you take your shoes or boots to have this done, you can also have your shoes checked for gaps that will allow water to seep into your shoes and get your feet wet.
Get Your Shoes Water Proofed
The main point of winter shoes and boots is to keep our feet warm and dry. Depending on the materials your shoes are made of, you may get your footwear quite wet and this means cold wet feet. Before the cold wetness of winter begins, get your shoes and boots waterproofed. You can have it done professionally, but there are also products you can buy and do it yourself. One of the best types of waterproofing products come in a spray. All you have to do it apply this shoe protector spray over your shoes and let it dry overnight. This is a particularly great product for suede shoes which really don't like to get wet. Apply it a few times over winter and your shoes are sure to last you for several seasons. If you have leather shoes then use a good shoe polish that contains wax. Colorless car wax with a silicone base will also do wonders at waterproofing your shoes.
Protect Against Salt
The salt spread on roads and paths during winter helps melt the ice and snow for cars and pedestrians. This salting is great for driving and walking, but it turns the ice and snow into a briny slush that can corrode anything it comes into contact with, and that includes your shoes. If this sludge is not cleaned off your shoes, the salt will eat away at the expensive materials used to make your shoes, rendering them useless. Before you step out in your snowshoes this winter, give them a good cleaning with a solution of baking soda and water followed by a wipe down with a clean, damp cloth. Once you've done this you can condition them with a petroleum-based leather protector. If they happen to be a pair of shoes you wear often, you may need to condition them at least twice a month. You should certainly give them a wipe down with a clean damp cloth or a dab of petroleum jelly. For a serious cleaning, use saddle soap and follow with a soft brush to clear any stains or marks. If your shoes are made of suede or nubuck you should dry them and wipe off any scuff marks after each use in slushy conditions.
Double Up On the Insoles
Pounding the pavement is a challenge at the best of times. In winter it can be downright painful. No matter how well padded your shoes are, when you spend hours outdoors, your feet will start to feel the chill. Get yourself a nice woolly pair of insoles to slip into your shoes to give your icy feet a little extra warmth. Not only will this give you the warmth you need in your shoes, but it'll also give you a little extra cushioning for extra comfort too. If you're really in need of more heat, you can get yourself a pair of battery powered heated insoles and keep your toes extra toasty. These insoles are a must have item for winter hikers. Keep a spare pair of them in your waterproof backpack in case your hiking boots get wet.
Invest In a Good Shoe Care Kit
Long lasting footwear is as much about the correct care as it is about the quality of the shoes you buy. Good quality shoes cost a considerable amount of money so it stands to reason that you need a cleaning and maintenance schedule for your shoes. Invest in a good shoe shine kit. The kit should include a soft brush and a soft cloth for cleaning and polishing, a range of different colored shoe polishes, wax, and a conditioning crème. Basically, everything you need to keep your shoes clean and looking their best. Check your shoes regularly, especially over cold, wet winters to ensure they are kept clean, polished and ready to wear.
Break Them In
You've bought yourself the most amazing winter shoes and you're just dying to hit the town in them for a big day out. Slow down a little. The cold of winter is not the best time to break in your new boots. Leather can get very stiff and uncomfortable at the best of times, but in freezing temperatures, it can be downright torture to break them in simply by wearing them. Heat your shoes with a hair dryer on low heat and then put them on and allow them to cool to the shape of your feet. Wear them around the house for a few days before you show them off to the world. At the very least, wear them when you leave home for short periods. You only need to do this a few times to get that broken in feeling but your feet will definitely thank you for it.
Get Some Pool Noodles
Those foam tubes are lots of fun in the summer, but have you ever considered using them in winter? Snow boots and other winter shoes need to be stored properly so they don't lose their shape. Boots, in particular, tend to flop over when you return them to your closet and this can result in them losing their shape or fading unevenly. Put a pool noodle into each of your boots, especially taller boots, like Ariat boots. The noodles will keep them upright and maintain their shape. This little bit of extra care will keep your boots looking great for longer.
Clean Your Shoes After Each Use
There is a lot of gunk in the icy slush that lines the streets of cities and suburbs and it inevitably gets stuck to your shoes. When you get home at the end of the day, give your shoes a good cleaning. It's important to get off any dirt, salt, and other muck so that it won't ruin the look or feel of your shoes. You can buy specialized cleaning products designed for shoe care, but even giving your shoes a good wipe down with a damp cloth is better than doing nothing at all. Pat them down with a soft cloth when you're done and leave them to dry.
Dry Your Shoes Naturally
We all have our favorite pair of shoes and we tend to want to wear them every day. That's fine most of the time, but in winter it can be a bit of a problem. Winter shoes tend to get wetter and dirtier than most shoes and if you have to trek through snow and slush as you rush around town you'll most likely come home with wet shoes. With the radiators on in your home, it's hard not to look at this heat source as a means of drying your shoes so they're ready for you to wear again the following day. Your shoes will dry faster, without a doubt, but the heat of your radiators is too high for your shoes, particularly if they are leather shoes. This method of drying will certainly destroy your shoes and you'll be lucky to get through one winter with them. Always let your shoes dry naturally. It may mean you need to get yourself two or three pairs of winter shoes or boots so you can alternate them, giving just worn ones a chance to dry in a gentler manner.
Store Them Properly In the Off-Season
When winter has passed and you're getting ready to put away your winter wardrobe, make sure you store your shoes properly. They should be upright and in a cupboard that allows for air circulation. This will stop them from getting moldy or smelly. Most importantly, give them a thorough cleaning before you put them away. If you invested in good quality shoes, you'll be wearing them for a few seasons so always make sure you winter-proof them before you start wearing them again.
Carry Extra Socks
Nothing can make you feel more cold and miserable than having to spend endless hours outdoors with cold, wet feet. In winter when the mercury gets below zero it can be absolute torture. If you go hiking in the mountains over winter, you probably always pack yourself an extra pair of hiking socks. Why should you do anything different just because you're in the city? Getting snow or rain in your shoes is a recipe for disaster and icy cold feet can be painful. The colder it is, the worse it feels. Take a spare pair of warm socks with you wherever you go so you can change them and keep your feet dry if you need to. If the conditions are really wet, and you're worried about your feet freezing, slip plastic bags over your socked feet and they put your shoes on. It may not be the most comfortable thing to wear, but at least your feet will stay dry.
The most important rule of surviving the elements in winter is keeping as warm and dry as possible. Our feet are often the most neglected, yet their role is one of the most important for us. Good quality footwear is important in normal conditions, but when it comes to winter you really want to be selective with what you put on your feet. Once you have chosen your shoes, you need to get them ready for winter wear and if you follow the simple steps of winter-proofing your shoes, you keep your feet nice and warm and also prolong the life of your shoes.
Don't let a little cold weather stop you from enjoying the winter wonderland just outside your door. There's a lot you can do and see when the landscape is covered in snow and you don't want to miss out. Look after your feet and winter-proof your shoes so you can get outside and enjoy all the fun and activities only winter has to offer. Take care of your shoes, and they'll take care of you.