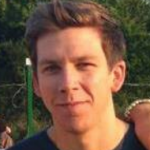 Preparing For A Long Winter Hike
There is something amazingly charming about hiking in winter. Sure, the warmer months offer some stunning views and nature is showing off everything she has in those warmer months. There is no doubt about it, hiking from spring to autumn is a little easier, but that shouldn't stop you from taking in nature's beauty when it's covered in fresh, white powder.
If you're planning a long hike in winter, you need to be prepared. That means the right attire, adequate supplies and a contingency plan for when the weather takes a turn for the worst. But apart from the gear and supplies, you also need to prepare yourself physically and mentally for a long winter hike. Here are a few suggestions that will make hiking in winter, just as enjoyable as the rest of the year.
Prepare Your Body And Mind
Hiking is physically challenging even in the best conditions. Many hikers get to a point where they feel they can't go on anymore, yet continue to push themselves further. Winter hikers have the additional challenge of freezing temperatures and carrying bulkier gear. That means you need to be physically strong enough to move through the cold with your gear. Check out some hiking exercises or even see if your local gym offers classes for hikers.
You should also prepare for a long winter hike, by taking several shorter winter hikes. You may consider a winter hike as being exactly the same as hiking the rest of the year, but with more clothes. In essence, that is true. But the weather is the main thing you need to prepare for. The days in the mountains may be sunny and warm, but once the sun goes down, it can get extremely cold in a really short time. By taking a few weekend hiking trips in the winter, you'll gain a better understanding of the conditions you need to prepare for so you can better prepare when you want to take a longer winter hike.
Get Into Some Layers
Layers of clothing are a hiker's best friend. You can take them off if you feel to warm, and put them on again when it gets cold. Thermal clothing is also an absolute must for hikers. These garments are designed to be warm against the skin. They are quite thin and light and they wick away moisture while maintaining your body heat. Once you put your thermals on, then you can add sweaters, pants, and jackets. You should also invest in several pairs of hiking socks. Cold, wet feet are misery and may result in you cutting your hike short. Bring along a few pairs and change them as needed. While you're covering your extremities, don't forget to slip on hiking gloves and a warm hat as well. If you've ever tried to do things with icy fingers, you'll know how difficult it can be.
Look After Your Feet
Every serious hiker knows that the most important piece of equipment at their disposal is a pair of happy feet. That means investing in a good quality pair of hiking Gore-Tex boots that will keep your feet warm and dry. The right boots will wick away perspiration from within the boot itself and should also include an inner sole made from special foam that will conform to the shape of your feet, offering comfort. Then too, the outside of the boots must be water-resistant. Cold, wet feet become painful and heavy and this is one area where you should not skimp on. Extra socks are also a must, and as previously mentioned, invest in proper hiking socks.
Keep Tabs On The Weather
Hiking in any weather comes with certain risks, but hiking in winter can be brutal. You may have checked the weather a week before your planned hiking trip, but that information is useless. Hiking in winter means you need to be prepared for sudden and extreme changes in the weather. A bright, sunny day can quickly change into a freezing, windy afternoon or evening. Such changes can happen within a couple of hours so you can just imagine how drastically the weather can change in a week.
Not only should you keep checking the weather conditions of your hiking destination in the lead up to your hiking trip, but you should also continue to check for any expected changes in the weather daily, or even hourly. Weather reports are not always reliable so be aware of any sudden drops in temperature. If the wind starts to pick up or you end up in a rain or snow storm, seek shelter immediately. This is especially important on mountain trails where the mercury can drop almost without notice.  If you plan on camping during your hike, make sure you start to set up camp before it gets dark and that you have a good fire burning.
Check And Double Check Your Supplies
Before you start to pack your hiking backpack, make a list of essential items that you absolutely must have. These should include your food and water for each day you intend to be out in the wilderness, and even a little bit extra in case you get caught in bad weather and need to stay put a little longer. Water shouldn't be too much of a problem if you are in an area with snow as you can melt snow for extra drinking water, but food is a must.
Make sure you also pack a firestarter kit. This should include waterproof matches and a Zipo lighter with some combustible materials like woodchips to get your fire started. A small mess kit will also be of benefit to boil water and cook yourself a hot meal.
Once you have all of your basic essentials ready, check your list and double check it as you pack everything into your backpacking backpack.
Give Family And Friends Your Itinerary
One thing you should never do is go trekking into the wilderness without letting anyone know where you are going. Give your family and friends your itinerary and stay in touch with them at each phase of your journey. This is especially important when you plan on hiking in the winter.
Stick to your schedule as best you can, and make contact with your family or friends when you settle down at the end of each day. Tell them where you are and where you plan to hike to the next day. Try to check in with them at the same time every day. That way, if something does go wrong, even a small thing like a flat smartphone battery, you're contacts will be aware of your last known location and will be able to send a park ranger or police towards your next location.
Be Prepared For Emergencies
When hiking up snowy mountains, anything can happen. A first aid kit is a crucial addition to your backpack and you should look at added items specific for cold weather. You can also get caught in a blizzard or even something scarier like an avalanche. You should never venture out in snowy areas without an avalanche beacon. This will allow rescue teams to easily locate you in a blizzard or avalanche so it is one of the most essent6ial items you should have.
The main thing to keep in mind about preparing for a long winter hike is to expect anything and be prepared. One of the biggest hiker mistakes is neglecting to pack enough food and water or dressing inappropriately for freezing weather. Staying warm is going to be your first priority and this is closely followed by having enough food and staying safe. Get your family and friends to check out gifts for hikers and don't be afraid to give them a list of what you may need.
Once you understand what you need to prepare for, you can enjoy nature at her most glorious. The world takes on a completely different persona when covered in snow, and a bit of cold weather shouldn't prevent you from such an amazing experience.