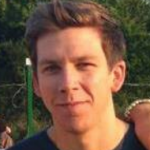 Support us! GearHungry may earn a small commission from affiliate links in this article.
Learn more
Winter Fishing Tips
A bit of cold weather shouldn't keep you from one of your favorite pastimes – fishing! In fact, fishing in winter is an experience on its own and adds a thrilling challenge to the sport. You might be tempted to withdraw into your warm home and hibernate, but we encourage you to live a little and explore the wilderness in wintertime. While many fish species have made a "swim" for it and are scarce during this season, icy weather provides the perfect conditions for still fishing where whitefish are still plentiful.
To help you to rustle up the courage and face the chill, we have curated a list of helpful tips that will help to prepare you for a successful winter fishing season.
1. Pick The Perfect Spot
Location, location, location! We're sure you've heard this utterance on more than one occasion. The saying refers to more than just property values and business venues, however. Establishing where the fish are going to be during winter is your first step in a successful outing. What you need to do is enquire which water sources in your area keep or are popular for white fish. The trick is then to find the warmer water spots where they are likely to gather. Shallow areas like the edges along a river are usually a good place to start.
2. Look For Shelter
Once you've found the perfect spot to cast your line, we urge you to ensure that there is a nearby shelter in case of an emergency – especially if you have had to walk a distance from your vehicle to get to a good fishing spot. This is because the weather in winter can be unpredictable and you never know when you are going to need a good cover over your head. If you insist on heading out into the middle of nowhere and beyond, then we advise you to consider investing in one of those nifty portable ice fishing shelters.
3. Pick The Best Time For Fishing
Location – check. "Accommodation" – check. Now to find the time! Just like in summer, there are certain times of the day where you are more likely to be in for a food catch than others. During the winter, peak fish-catching times are typically between 10 in the morning and 4 in the afternoon. You can try your luck and you will possibly still get a few bites at daybreak and dusk, but they are likely to be few and far between. We advise you to sleep in and take a slow drive down to the river because, in this instance, the early bird is not necessarily going to catch the worm – or fish.
4. Watch The Weather
The very last thing we want is for you to find yourself in the midst of unbearably freezing temperatures or caught in a blizzard. Our advice is that you watch the weather like a hawk so that you can avoid hazardous weather conditions but also determine which conditions will be to your advantage. For instance, fish are generally more active prior to a cold front than after it, so if you can plan your trip according to these measures, then you've just upped your chances of a good catch.
5. Gather The Right Equipment
Fishing in winter requires different gear, especially if it's ice fishing you have in mind. From ice fishing augers to outdoor heaters, you need to have the correct fishing tackle box as well as the right equipment to make your own conditions pleasant, or at the very least, bearable. One perk that comes with winter fishing is that you can skimp on bait quantities and travel lighter with a shorter rod. This is because the fish you're after don't need to be overindulged with fishing lures and since it's more likely that you'll be fishing along river edges, your line does not need to be cast exceedingly long.
6. Make Sure Your Equipment Is In Good Condition
Harsh and freezing weather conditions can put a lot of strain on your gear, keeping in mind that your equipment has already been put to task during the summer months. So, before you embark on a wintertime fishing excursion, we do suggest that you huddle indoors for some time – but only so that you can a put a good few hours into maintaining your tackle and making sure that it can live up to the extremities of the nippier climate.  Start by giving everything a good clean and make sure you condition your lines using a quality line conditioner. This will help to prevent line twist, backlashes, and tangles. Check and clean your fishing bobbers and fishing pliers as well.
7. Choose The Best Bait
If you can, then opt for live bait. Minnows, shiners, and worms are your best bet under the winter circumstances. If you prefer to work with artificial bait, however, then that's OK too. Just remember that fish are less active when they are cold and if you move your artificial bait too fast, they're less likely to put the effort into going after it. Live bait moves at a natural pace which fish are more likely to keep up with. You could compensate by opting for hard bait that comes with hair and feathers – which also give off more natural movements as they float in the water.
8. Dress Appropriately
There are no two ways around this – it's going to be cold! Ice fishing bibs are highly recommended for wintertime fishing adventures – this should cover layers of clothes that you can easily remove as it heats up or as they get wet. You'll also want to invest in hand warmers, a waterproof coat, a thick beanie, and last but not least, a strong pair of preferably calf-length fishing boots. You're not going to enjoy yourself if you're not dressed for the weather!
9. Bring A Buddy
While some prefer fishing for the peace and quiet that comes with it, there is a certain element of danger that comes with fishing in winter, with ice fishing in particular. This is why we recommend that you head out in groups of at least two so that you will always have a buddy to "have your back". And then, when the catch comes in, you'll have someone to share your bounty with or at least share in the pleasure of your feat. If you insist on going solo, make sure that someone back home knows where you are and how they can find you in case of an emergency. Which brings us to our final tip.
10. Safety Is Key
No matter what the season is and as idle as fishing can be, there are still scenarios where things can go wrong, so we urge you to be vigilant and avoid being daring. Make sure your equipment always includes a fully-stocked first aid kit and carry a mobile phone with you at all times in case of an emergency. Stay safe out there!
Sources:
Fishing In Winter: It's Possible – Caperlan