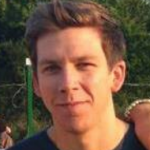 Best White Water Rafting In US
White water rafting has been popular among adrenaline junkies and thrill seekers in the last couple of years. Even if you are faint-hearted, this activity is something you should try at least once in your life. Choosing to go rafting is not the most difficult part. The hard part comes when you finally decide that you are ready to go on a rafting adventure and you don't know which spot to choose. There are so many white water rafting destinations to choose from, especially if you live in the United States. This list features 15 of the most beautiful and sought after destinations for this thrilling and breathtaking tourist attraction.
1. Gardiner, Montana
Up first on this list is Gardiner, Montana. This small region of less than a thousand in population is best known for being the entrance to Yellowstone National Park. However, it is not only the picturesque scenery of Yellowstone that Gardiner has to offer. It is also one of the most acclaimed white water rafting spots in the US. You could go rafting exclusively, or you could try is it as a part of the full wilderness experience the city offers. This lets you see the wonders of Montanan nature, while also getting your blood pumping with adrenaline.
Some of the rafting services in this area also provide scenic floats that are ideal for children as well as for the older folks. This is a much calmer experience, with less chances of bouncing around and getting wet. This also lets you take in the sights and sounds the region has to offer in a more toned down manner. Some packages include overnight trips wherein you can spend the night in traditional tipi huts, while others also let you see the beauty of Montana while riding horseback.
2. Canon City, Colorado
Second we have Canon City, Colorado. The over one-hundred-mile-long Arkansas river is a dream whitewater rafting spot that passes directly through Canyon City. This river is further sectioned off into places such as the easier Bighorn Sheep Canyon and the Royal Gorge, which is much more of a challenging experience. The former is good for first-timers, while the latter is known for possessing Class V rapids – expert level rapids that are long, obstructive, and oftentimes extremely strong.
Aside from offering both full-day and half-day whitewater rafting trips, Canyon City also offers other teambuilding activities. You can go fly fishing with two people occupying each boat. You could also go for a multi-sport package that includes rafting, ATV rides, and even zip lines.
3. Taos, New Mexico
Taos in New Mexico also offers amazing whitewater rafting experiences. There are so many destinations to choose from in this beautiful city, that you might just end up going for all of them. You could go for a full day trip of rafting in the Lower Gorge or in the Taos Box. You could also go for a trip that combines rafting with either hiking or fly fishing. You're sure to have a safe and fun time in this region of New Mexico. The rafting companies in Taos don't only offer half and full day trips also. In the near future, they will also have two-day trips available, and even five and ten-day trips for the more dedicated nature lover out there.
4. Hartford, Tennessee
Tennessee might be best known for its food or its music, so the whitewater rafting spots in Hartford are somewhat of a secret to some. However, this Tennessee city arguably offers the best rafting experience in the Smoky Mountains region. Hartford offers whitewater rafting experiences that are perfect for both beginners and seasoned veterans.
You could go for the friendlier waters of the lower section of the Pigeon River. You'll only have to go through Class I and Class II rapids should you choose to venture here. On the other hand, if you are confident enough, you could try your hand in the Class III and Class IV rapids of the Pigeon River's upper section. You could also enjoy the more relaxed options offered here such as kayaking and camping.
5. Buena Vista, Colorado
Number five on this list is the beautiful city of Buena Vista in Colorado. The state's second entry on this list shares lots of similarities to the first by virtue of being in the same geographical area, but it also has a lot of unique experiences to offer. In Buena Vista, you could go whitewater rafting while taking in the scenery surrounded by mountains as high as 14,000 feet. There are spots here for beginning raters as well as rafters with some more experience. This means that no one misses out on the fun.
Speaking of beginners in this sport, the rafting companies in Buena Vista have also been hailed as having some of the best tour guides. Not only are they very educational, their amazing sense of humor also helps lighten up the mood and keep everyone in check. If you want to go rafting here, we suggest going for the two-day trip for a more complete experience.
6. Lotus and Coloma, Colorado
When people think of California, the first places that probably come to their mind are Los Angeles or San Francisco. However, Lotus and Coloma should be on most people's radars, especially those who want to to have a terrific whitewater rafting experience. The great American River passes by this area of California, which lets visitors paddle their way through the Sierra Nevada.
Being part of California gold country, you could even see flecks of it shimmering in the water if you look close enough as you pass by. A lot of rafting companies in the area take advantage of this by letting their guests bring along gold pans on their overnight trips. Who knows? You might just find something extremely valuable if you go on a trip like this one.
7. Bryson City, North Carolina
Up next, we have Bryson City in North Carolina. This place serves up a unique experience because the water here alternates between calmer stretches and fast-moving whitewater rapids. The companies located here take advantage of this by mixing in a more scenic experience in the slower parts of the trip. Here you could appreciate the lush greenery North Carolina has on offer.
There is also a nearby dam in Bryson City, which releases water every day. This helps power the Class II rapids in the area in the Nantahala River. A fully guided whitewater rafting trip on this river lasts as long as three hours and spans a total of eight miles. It is recommended for anyone above seven years of age, weighing over 60 pounds.

8. Ohiopyle, Pennsylvania
Ohiopyle, Pennsylvania is the place to go if you want to level up your whitewater rafting game. The state park located here is home to a river with alternating Class II, Class III, and Class IV rapids. All of these are packed in the less than eight-mile distance of the Youghiogheny River – better known as simply "the Yough" to the locals in the area. The day trips here are perfect for beginners, while more experienced rafter could also enjoy going through the Yough's holes and standing waves.
9. Jackson, Wyoming
Number nine on this list is Jackson, Wyoming. Whitewater rafting here pairs the ups and downs of Snake River with the towering peaks of the Grand Teton Mountains. Here, they offer more relaxed floats that allow visitors to bask in the wonders of plant and animal life. They also offer high-energy experiences that are perfect for those looking to pump up the adrenaline in their systems.
Aside from whitewater rafting, Jackson in Wyoming is also known for its fly fishing spots. In fact, some people consider the fly fishing here to be a legendary experience. You could also avail of packages that have rodeos, safari trips, or horseback riding if fishing isn't really your cup of tea. They even have an aerial tram, which lets you experience the city all the way up in the sky.
10. Merlin, Oregon
Merlin, Oregon serves as the home for one of the most intimidatingly named whitewater rafting spots in the entirety of the United States. Deceivingly named, the Hellgate Canyon is actually a perfect destination for first-time whitewater rafters. On the other hand, those looking for a more challenging experience should head on over to the Class IV waves of Nugget Falls.
Like many of the destinations posted on this list, Merlin offers the entire package as well. To go with your rafting experience, you could go hiking and fishing as well. After all of that, you can take a breather and relax in their lodges complete with indoor and outdoor amenities. This is perfect for groups of people looking to retreat into the wilderness and unwind for a couple of days.
11. The Forks, Maine
At number eleven, we have The Forks in Maine. This place is located rather far into the western region of the state, but the travel going there is definitely worth it. For starters, you could go whitewater rafting in both the Dead River and the Kennebec River since both of them meet in this region. The former houses the longest stretch of uninterrupted whitewater in the East, while the latter has a dam that powers its Class IV rapids.
Both single and multiple-day rafting trips are available in The Forks. However, keep in mind that both of the rivers in these areas only run at certain times and dates. For instance, the twelve-mile stretch of the Kennebec River only allows for whitewater rafting from the first week of May through the first week of October. On the other hand, the sixteen miles of the Dead River is available all day long.
12. Athelstane, Wisconsin
Up next on this list we have Athelstane, Wisconsin. Thrill seekers will love it here with all of its cliffs. The springtime also brings out the Class IV, and at times Class V, rapids in the Peshtigo River. As mentioned before, these are very strong and fast rapids. Don't worry, though. Beginners could also have a good time here depending on when they come and visit. If they visit around the summertime, there are only II and Class III rapids in this area. Those waves are not much to worry about, but they will still offer a genuinely exciting experience.
13. Flagstaff, Arizona
At number thirteen, we have Flagstaff, Arizona. Visiting this place allows you to go rafting through the Grand Canyon, so you're killing two birds with one stone, as the saying goes. Not only do you get to bask in the wonder that is the Grand Canyon, but you also get to have an amazing whitewater rafting experience. You will alternate between slow-moving waters that allow you to focus on the canyon's beauty and quick-moving rapids that give you the thrill of a lifetime. While you're here, you could also try out riding in a wooden dory through the Colorado River like the famed John Wesley Powell.
14. Stanley, Idaho
Stanley, Idaho is also home to some great whitewater rapids. The Salmon River that passes through these parts allows rafters to experience massive patches of untouched wilderness. The Salmon River also has a deceptive nickname, as it is sometimes called the "River of No Return." However, it is also a perfect experience for beginners with its Class II and Class III rapids. You can experience the waters here in a kayak or in a large raft with a group.
15. Ocoee, Tennessee
Last, but certainly not the least, we have Ocoee in Tennessee. This is already Tennessee's second entry on this list, and for good reason. The challenging rapids in this part of the state will have rafters going through the grand Appalachian Mountains. The water here is also warm, which makes the overall experience of going through a roller coaster ride of waves much more comfortable and enjoyable. Ocoee offers whitewater rafting from the month of March all the way to October.
Whether you are a beginner or an experienced whitewater rafter, one of these 15 destinations will have something for you. Some of them have calmer waters, while some of them offer a fast-paced experience. The question now is which of these should you go to first?
Sources:
20 Top White Water Rafting Trips In The USA, Trip Advisor
9 Best Whitewater Rafting Adventures in the U.S., Fodors Travel