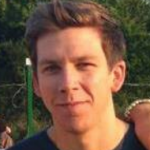 How To Get Whiter Teeth
You could call it a sign of the times, but these days, people make all kinds of judgments about you and your lifestyle based on the state of your gnashers. There is no mistaking the power of the perfect smile. Knowing you have the perfect smile to flash whenever the mood takes you boosts confidence no end and even seems to open the right doors, from gaining the ideal job to finding new love and all things in between. It's no wonder so many people look for ways to have brilliantly clean teeth and a smile to die for without the trouble and expense of cosmetic teeth whitening procedures.
There are several natural ways of whitening teeth and keeping them stain free.
Make Changes In Your Food
Certain foods leave stains on your teeth. Foods containing acid break down the tooth enamel and leaving the yellower dentine exposed. The usual culprits are drinks like soda, wine, tea, coffee, and even citrus juices. For sparkling white teeth, it is essential to limit the intake of such foods and beverages and brush your teeth after consuming them.
Oil Pulling
Oil pulling is a mouth washing method using oil. Some researchers suggest oil pulling is an effective way to kill bacteria and remove dirt from teeth believing it is a natural stain removal and teeth whitening formula. Although there is no scientific proof for this method of teeth whitening, it is reported to be successful by many practitioners. Coconut oil, sunflower oil and sesame oil are the commonly used oils for oil pulling or mouth rinsing.
Oil pulling not only removes stains from teeth but it also reduces the chances of developing cavities and other gum diseases by killing bacteria in your mouth. Even so, it is essential to understand that oil pulling is just an extra rinse with oil for added teeth safety and must be done in addition to regular brushing and dental flossing. It does not negate the need for regular oral care.
Baking Soda Brushing
Baking soda is a widely used stain remover for many surfaces. It is also proven to be effective at removing stains from teeth. Brushing your teeth regularly with baking soda helps remove tough stains and leaves them whiter. You can see the change in your teeth even after just one use. Baking soda also works as a natural antibacterial agent and fights plaque buildup on your teeth thereby reducing the chance of developing cavities.
Hydrogen Peroxide
Hydrogen peroxide is a mild bleach and is commonly used as a whitening agent. It helps in removing stains from teeth and gives it a sparkling white glow. Hydrogen peroxide is commonly used with baking soda for better results.
Although hydrogen peroxide is a natural whitening agent, it is not recommended for long term use. It is not good for overall oral health and increases sensitivity in teeth and gums. It is better to use it occasionally and avoid adding it to regular teeth whitening regime.
Teeth Whitening Strips
Teeth-whitening strips have grown in popularity among people who are concerned about the color of their teeth. There are different types of teeth whitening strips available for use at home. The best and safest teeth whitening strips are made of polyethylene. Avoid buying whitening strips containing chlorine dioxide since these are very harmful to teeth.
Teeth-whitening strips are easy to use.
Just remove the strips from the packaging and apply the appropriate strips on the upper teeth or lower teeth. Each strip is loaded with whitening gel so place them carefully to cover each tooth and ensure proper sticking by running your finger across both strips. Let the strips stuck on your teeth for the given time in the instruction leaflet.
Some strips dissolve naturally while others need to be removed. Either way, after the strip is gone from your teeth they are left sparkling white.
Teeth Whitening Toothpaste And Teeth Whitening Gels
Teeth Whitening toothpaste and gels have been trending on the market for several years and have gained significant popularity. Whitening gels are often used in place of regular toothpaste for a recommended period but they are not for long term consecutive use. Although they don't contain any strong bleaching agent, regular and long term can cause enamel erosion and decay.
Just place the whitening gel on your toothbrush and brush your teeth as you do normally. After two minutes rinse your mouth and continue rinsing until all the gel residue is out of your mouth. Whitening gels often gives instant results and are good for use on special occasions.
Teeth Whitening Kits
Teeth whitening kits are an alternative to professional treatment with the dental hygienist. Although nothing can replace professional treatment yet, the teeth whitening kits available come close. There is a wide range of teeth whitening kits available, one size does not fit all. So it is still better to opt for customized kits that are made according to your teeth size to give your teeth maximum coverage.
6 Ways To Get Better Teeth
It is true that you can try many ways to naturally whiten your teeth at home, but it always makes sense to take steps that would help you have healthier, better teeth and save you from spending money on commercial teeth whitening options.
Brush Your Teeth Effectively
Brushing regularly twice a day is essential for maintaining oral health. For getting maximum benefits from brushing your choice of brush and brushing technique matters a lot.
Always choose a brush with soft bristles since hard bristle brushes often damage the surrounding gums and leave teeth vulnerable to infection and sensitivity.
Always move your brush in a circular motion and avoid harsh back and forth motion.
Cover every part of your teeth while brushing including the inner tooth surface and around the corners your back molars.
Continue brushing for 2 to 3 minutes each time.
It is recommended to change your brush after every 3 months or when its bristles start wearing off.
Mouthwashes
Along with regular brushing dentists also recommend using mouthwash regularly. It is not an alternative to regular brushing but assists with getting rid of small particles that are left behind after brushing. Mouthwashes also help keep the mouth free from bacteria and are essential for cleaning gums and inner part of the mouth. It also keeps your mouth and breath smelling and feeling fresh for hours.
There are many different types of mouthwashes available. Choose the one that best fits your needs and taste such as mouthwash with chlorhexidine which is rich in antibacterial properties and mouthwashes with essential oils for removing stubborn stains.
Flossing
Dental Floss is your best friend for getting rid of particles that are stuck in the gaps between your teeth. These particles are often hard to remove even with regular brushing. Flossing should be a part of your regular oral care. If particles stay trapped between your teeth for long they are likely to trigger gum problems, bad breath and tooth decay as the trapped particle rots. Not nice.
Avoid Smoking
Smoking has adverse effects on your overall health. It weakens the immune system and makes tissues vulnerable to a myriad of different diseases. Smoking also affects oral health and leaves the gums more prone to diseases. It also stains the teeth yellow. Continuous smoking gives a constant bad mouth breath that is hard to get rid of.
Consult Your Dentist
It is recommended to get your dental checkup once or twice a year even if you have no oral health issues. Prevention is better than cure. Regular check ups will help rule out any problems related to teeth and gums early so that any treatment is easier, less painful and less expensive.
Getting professional descale once or twice a year is also a good idea for people who are concerned about their tooth color. It will get rid of most stains and leave your teeth feeling smooth and looking clean and bright.
Conclusion
It used to be that people would check out your hands or your shoes to try and gauge the type of person you might be. Now, it's the state of your teeth. Even if you are blessed with a mouth full of teeth that have more gaps than Stonehenge, you are forgiven and welcomed as one of the beautiful people if your teeth are shining clean and white when you crack a smile. Whether you go for baking soda, gels and strips, hydrogen peroxide or a professional deep clean you can rest assured that the perfect smile that shows off your pearly whites to perfection is within reach.