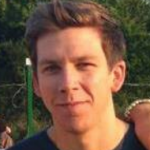 Best Places To Visit If You Are A Whiskey Lover
There's nothing quite as rewarding as a glass of smooth whiskey after a tiring day. If you have a passion for everything to do with whiskey, whether it be on the rocks or not, you might find great comfort in knowing that several whiskey-fuelled adventures are waiting for you. We are going to be enlightening you on 10 of the best places to visit if you are a whiskey lover. You can't afford to miss these wondrous locations.
1. Scotland
Scotland is where whiskey all began, meaning if you need a location to sit at the top of your bucket list, let this be it. Scotland is showered with iconic distilleries, all in which have different specialties. Of course, Scotch Whiskey is the most popular in Scotland, and if you want to sip on some of the most authentic tastes around, we suggest heading to Speyside. Here, you will be sure to come into contact with the Glenfiddich and Glenlivet labels everywhere you turn.
2. Ireland
Ireland truly is the home of triple distilled whiskey. So, if you prefer your whiskey to have a more delicate flavor, you'll be sure to enjoy what Ireland has to offer. You'll never get bored if you visit the Jameson Distillery in Dublin, as you'll have a jam-packed day full of whiskey cocktail making, whiskey tasting, guided tours and blending classes.
3. Australia
Head on over to Tasmania in Australia to enjoy the taste of award-winning whiskey. Tasmania is home to several distilleries, and since the distillery ban was overturned in 1992, they've all been thriving like never before. Tasmania can offer you memorable tastes and a whole lot of history to go with it.
4. Texas
Texas is full to the brim with rich culture and memorable sights. Combine your whiskey adventure with a visit to one of the many world-renowned museums available; a favorite of ours being the Modern Art Museum of Fort Worth. Once you've finished up here, take yourself over to the modern Firestone & Robertson Distilling Co for a glass or two of TX Whiskey.
5. Tennessee
Tennessee is home to one of the most famous whiskey brands on the market; Jack Daniels. You will find America's oldest distillery sitting at the heart of a tiny town called Lynchburg. Here, you will learn all about the iconic brand that is Jack Daniels, understanding just what it took to get to the top. And, of course, plenty of Jack Daniels will be offered to you along the way, reminding you as to what makes it so darn good, so make sure you bring your favorite whiskey glass with you.

6. Japan
'Distillery hopping' is a popular activity for whiskey lovers in Japan, thanks to having such easy transport systems and plenty of destinations to visit. For one of the most scenic and valuable experiences in the country, take some time to visit Miyagikyo for a tour and tasting session. Be sure to expect plenty of Nikka Whisky's finest products.

7. India 
Many people don't realize that India is actually one of the largest producers of whiskey in the whole world. There are a lot of hidden tastes just waiting to be discovered as you step into India, but if you're on the hunt for some iconic tastes, then take a trip to Goa and enjoy a refreshing glass of Paul Johns distilled.
8. New York
There's one thing that you'll never become when you visit New York: dehydrated. This city quite literally never sleeps and we can guarantee that you will find a new taste to experience on every single block. Whatever acquired taste you have, New York will hit the spot and keep you coming back for more. In terms of whiskey distilleries, popular favorites include the Kings County Distillery and New York Distilling Company.

9. Canada
Canada is well-known for adapting traditional tastes and producing unique flavors which are worth traveling for. Canada is home to multiple famous whiskey brands, including Canadian Club and Crown Royal. If you're a fan of single malt whiskey, then you'll love what Canada has to offer. The Canadian Club Brand Centre will allow you to taste the exquisite flavors of the nation's most loved whiskey, and exploring the premises will be an experience like no other.
10. France
France may be last on our list of the best destinations for whiskey lovers, but this doesn't mean it's any less favored. France has become a popular destination for whiskey lovers over the last 30 years, thanks to being so easily accessible for everyone around. With direct flights waiting to be hopped on, plan your trip to France and take a weekend break in Brittany for some of the finest whiskey around.
Let's Start Drinking!
So, there you have it – 10 of the best destinations for those passionate about whiskey. Don't forget to look for the countless gifts for whiskey lovers while you're adventuring around; you'll be able to remember the trips forever when you have a little souvenir! How about a set of whiskey glasses from each location? Whether you're treating yourself or treating those back at home, you can't go wrong with some memorabilia from your time away.
Use this guide as a checklist when you plan your next adventure and we promise you that you won't be disappointed. Searching high and low for the best whiskey is an exhilarating adventure full of both knowledge and remarkable tastes. Embrace your whiskey-loving nature!