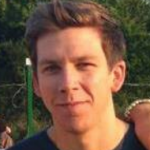 Places To Visit In January
Christmas is over, New Year's celebrations are wrapped up, and you're feeling a little lost in January. What could you possibly do to spice up one of the dullest months of the year and beat those winter blues you ask? Travel, of course! If you're looking for any escape or you simply want to start the year as you mean to go on, you're going to want to read our latest post. You've guessed it, we're detailing the best places to visit in January to give you some serious wanderlust.
1. If You Want To Ski, Make Your Way To Whistler
If you've not already visited Vancouver, Whistler and the beautiful scenery beyond. Trust us, you'll want to add this destination to your bucket list immediately. January marks one of the most valuable months for snowfall, making it an ideal time to visit for not only skiing but snowshoeing, snowmobiling and ice-fishing. You can find a beautiful lodge up in the mountains, make the most of the incredible après ski and recharge your batteries at the unique Scandinavian spa. That's just a few of the fantastic attractions that will draw you to Whistler.
2. If You're Looking To Detox Head South To Costa Rica
With high temperatures and little rainfall, visiting January is most definitely tempting for those in pursuit of a sunshine getaway. But for us, Costa Rica is a haven of beautiful beaches, enchanting culture and fantastic detox facilities. If you're ready to go off-grid and immerse yourself in the delights of Central America, Costa Rica comes highly recommended! What's more, if you're looking for an action-packed trip, you'll get that too! The choice is totally yours. But for us, the yoga retreats, wildlife spotting and detox facilities sound like a pretty good reason to book a flight.
3. How About Living Your Best Life In Dubai?
Marking one of the cooler seasons for one of the world's most prestigious destinations right now, January is a great month to visit the bright lights of Dubai. What's more, a whole host of designers descend upon the city for the shopping festival, so, if you want to enjoy month-long discounts at the beautiful boutiques, January is undoubtedly the time to go.  With world classing shopping, lavish restaurants, welcoming people and breath-taking hotels, we can see why so many people lust after Dubai.
4. If You Fancy Staying A Little Closer To Home In Search Of Sunshine, Visit Miami
In January, Miami is home to great weather, fun festivals and of course, golf season. June to November is hurricane season, so you can rest assured it will be sunny and hot in January. If you're into golfing, pack your golf clubs, it's no secret that Miami is home to a whole host of incredible courses. Beyond that, Miami is home to a unique Latin flair, insane nightclubs, picture-postcard beaches and the most incredible international cuisine. It's safe to say this place ticks a lot of boxes.
5. If You're Not A Fan Of The Warmer Climates, You Should Check Out Chicago
You might be a little put off visiting Chicago in January because of the weather, but if you can look beyond it, you'll experience numerous festivals, winter wonder and a lower cost trip. Sure, you'll need to wrap up warm for your visit with lows of -6 degrees. However, there's so much going on you won't be too concerned with the cold. Not only will you save money on costs, but you'll also enjoy quieter attractions. Wave goodbye to a crowd packed observation deck and art galleries as you explore the city minus the groups. If you can make it to the city for New Year's Eve you'll get the live out epic firework shows, crazy parties at the Chicago Resolution Gala on the Navy Pier, it's something you definitely don't want to miss!
6. If Europe Is Taking Your Fancy, Head To Greece
Granted, the weather in Greece is certainly at its best during the summer months. But, if you want to beat the crowds and mingle with the locals for a real slice of Greek culture, January marks a great time to visit. If you want to explore the ancient sites of Athens, eat tasty Greek cuisine and stroll the white streets of Mykonos, then January is a great time for you to do so. However, if you want to soak up the sun on a beach in Santorini, you should hold off until the warmer months.
7. If You've Got A Trip To Asia On Your Mind, Jet Over To India
When it comes to the summer months in India, the heat can become somewhat unbearable, even for the locals. So, if you're looking to beat the heat as you sample the delights of this vast and varied country, taking a trip in January is the way forward. Sure, it's not as warm as it might be in March, but it's still pleasant enough for an enjoyable trip all round. You might not expect this but not only can you explore the sights of Agra, Delhi and Punjab in balmy temperatures, but you can also head further north for colder climates. How does skiing in Auli or taking in the snowy scenery of Shimla sound? If you're looking for a country that offers it all, India is most certainly that.
The most beautiful thing about travel is that you can literally head in any direction in search of the perfect trip for you. Of course, these are just some of our top picks, we couldn't possibly feature them all. Generally, when you're choosing your destination for your January getaway, be sure to check the climate and any events on during that time. If you're feeling adventurous, how about just sticking a pin in a map and heading there? The world is our oyster, after all.