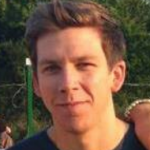 Intermittent Fasting For Weight Loss
Intermittent fasting, over the years, has become a popular trend for healthy living. This feeding restriction and timing method have been said to help with weight loss, alongside preventing a lot of diseases. Some reports show that intermittent fasting may even help people live longer. There are clearly a lot of things to know about intermittent fasting for those that are just beginning, and for those already on the journey. There are a lot of things that men, in particular, need to know about intermittent fasting, especially if on a weight loss journey. If you're undeniably curious, then continue reading for more.
What is Intermittent Fasting?
The most essential thing every beginner should know is the definition and basics of intermittent fasting. So, what is intermittent fasting? Intermittent fasting can be best described as regular fasting, but with the inclusion of eating patterns undergone in cycles. This means that eating only occurs at specific times of the day, as supposed to eating when the urge arises. A quick example is eating only from noontime to 8 pm, and undergoing a fast from 8 pm till noon of the next day.
Intermittent fasting tremendously conditions the body to operate in specific manners that are beneficial to health and general wellbeing. As a matter of fact, during nighttime when the body sleeps, there is an unconscious fast that takes place. This tells us that the body is designed to handle fasts, and can deliberately be programmed to do so. As tedious as intermittent fasting may sound to any beginner, it is ironically an easy task to adapt.
Does Intermittent Fasting Help With Weight Loss?
Most fasting periods play an important role in weight loss. This is because extended periods of fasting allows the body to switch from the metabolic process of burning carbs to relatively burning the fat the body possesses. The body needs to undergo several breaking down procedures for full functionality, and with the absence of food, the fatty tissues are the next resort. During this process, which is best described as ketosis, the body produces ketone bodies, which have been well acclaimed to be great supplements for the brain, providing advantages for body tissues as well.
Intermittent fasting for weight loss, according to many reports, is highly effective and poses no harmful effects. For men trying to experience the many benefits of intermittent fasting, the most important thing to consider is what to eat, and when exactly the cycle of eating should take place. Applying these two factors would help achieve the most effective calorie-burning fasting plan.
Is Intermittent Fasting Good For Health?
The absence of food results in a reduction of blood sugar in the body. What's more, the liver holds a tremendous amount of glucose – approximately 700 calories and fasting helps the body break down the glucose stored in the liver, alongside regulating the blood's sugar level. The body goes through a metabolism switch when there is an absence of food, and during this process, a lot of hormones are released, which are beneficial for the brain, as well as other parts of the body. Reports have shown that intermittent fasting also helps in memory retention. Reduction in cholesterol levels, as well as blood pressure, is also known to be achieved, alongside multiple health benefits still yet to be explored.
How To Do Intermittent Fasting
For men wanting to embark on intermittent fasting for weight loss, the most important thing to consider is your body's nutritional needs at its present stage. Intermittent fasting applies to different people according to their body requirements and how far they can go with each fasting process. It is important to start small and work your way through to your desired fasting goal and picking the most suitable type of intermittent fasting method also depends on personal preference and should be done for at least a month before switching to a different plan.
Essentially, in order to see fat burning results, a perfect combination of calorie reduction and cycling of the meals, helps tremendously in effectivity levels. Knowing what goes into your body, and the time it goes in as well, are essential factors in seeing weight loss results. Below are some intermittent fasting plans:
Eat-Stop-Eat – This entails fasting for 24 hours, which should be done once or twice a week. This means fasting from the last meal eaten at dinnertime, up until the next time for dinner.
The Time Ration Method – This can also be described as the 16/8 method, and is ideal for all men looking to see weight loss results. For 16 hours of each day, fasting is meant to be done, whereas eating is left for the remnant 8-hour period, i.e. fasting from dinner till noon, and eating from noon till 8 pm.
5:2 Diet Plan – This entails having only 500-600 calories of food for two days of the week.