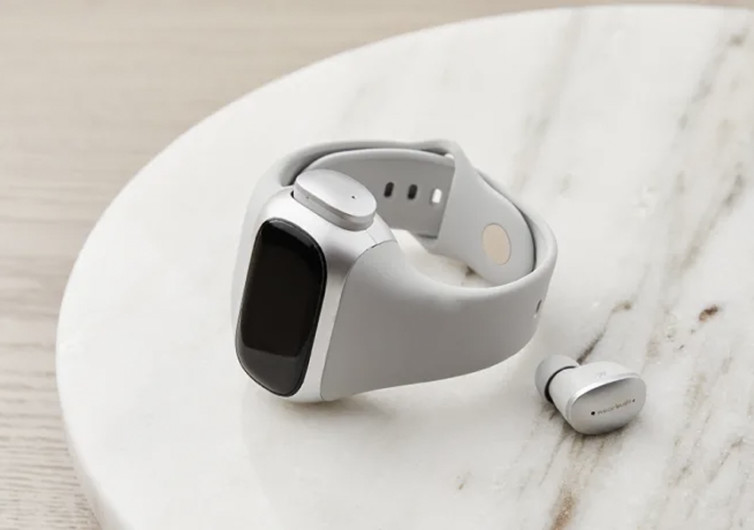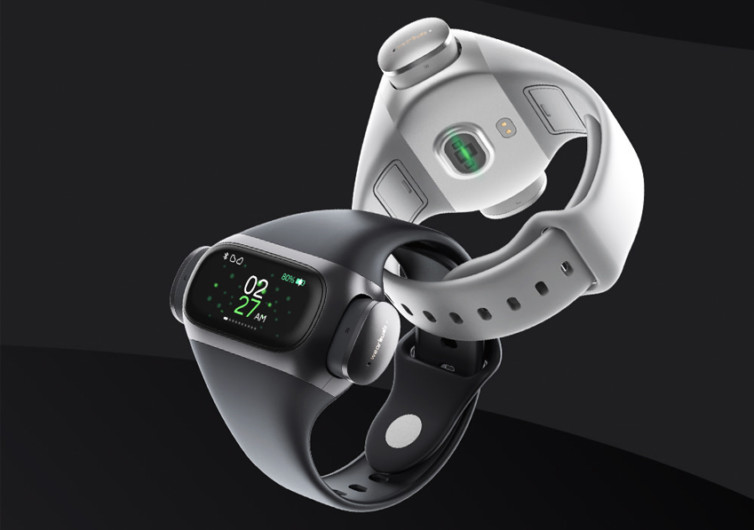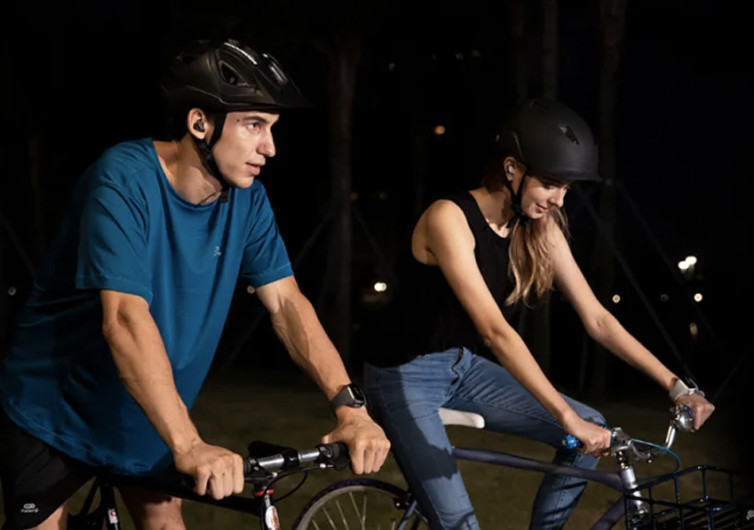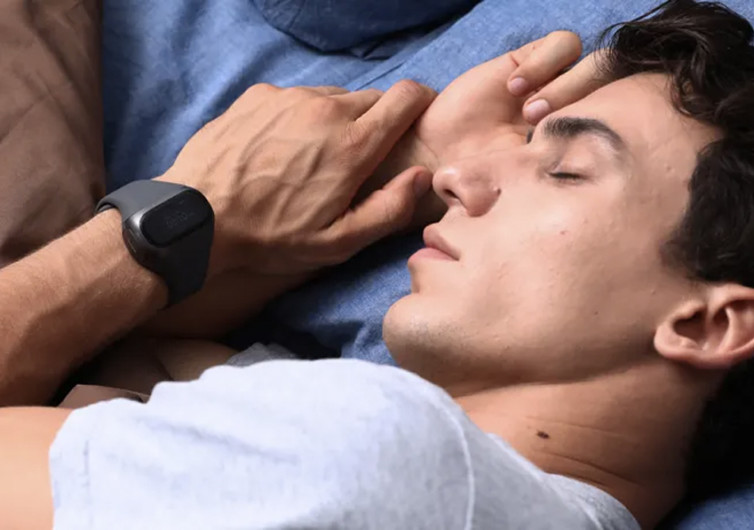 GearHungry may earn a small commission from affiliate links in this article.
Learn more
Wearbuds Pro
Running, riding, and shredding usually requires two things: you've got to track the effort, and you've got to have those tunes cranked up. The first isn't much of a problem – we always know where our smartwatch is (on our wrist). Our earbuds, on the other hand, are forever getting lost.
Not with Wearbuds Pro by Aipower. This device isn't just a smartwatch, and it isn't just a set of high-quality rechargeable earbuds – it's both. Not only that, but this iteration of Wearbuds is also 2nd generation. Aipower listened to consumers of the first product and adjusted the technology based on customer feedback.
Design
On the surface, the Wearbuds Pro is a standard, albeit heftier, smartwatch with style reminiscent of a FitBit fitness tracker. A scratch-proof and touch-compatible Gorilla Glass screen makes for a seamless interface, the matte-finish aluminum casing houses the internal components handsomely. The screen is high-definition and full color, everything you'd expect from a modern smartwatch.
Earbuds
Here's where the magic happens. The notable size of the Wearbuds Pro allows it to house a set of wireless earbuds. When not in use, the buds sit flush and invisible inside the watch. With just a simple press, the earbud compartment opens and is re-housed just as effortlessly.
These aren't cheap, tinny earbuds, either. The Qualcomm audio chip, graphene driver, and quality manufacturing combine to deliver rich, zero-latency sound. You can control your music from either the earbuds or the watch. Our favorite part? The watch acts as a charging station for your buds (just like other high-end wireless earbuds). You can get 15 hours of listening time from a full charge.
For safety reasons, we like to use just one earbud when running or cycling, so earbuds that allow for single bud use are important considerations. Wearbuds Pro accommodate this desire and switch easily back and forth between single and double modes.
The earbuds boast IPX6 water resistance. Don't take them swimming, but you won't have any trouble running in the rain or snow while wearing them.
Smartwatch Functionality
The smartwatch end of things doesn't disappoint either. This IPX5 rated watch is at least as functional as competing watches – it can track workouts, calories, floors climbed, heart rate, and sleep quality with the help of a seven-axis accelerometer, motion sensor, pressure sensor, and optical heart-rate sensor.
Pair the Wearbuds Pro with your phone to access music, answer calls, get notifications, and track your data via the Wearbuds Pro app. Or store your earbuds on-the-go without having to dig through your running pack for the carrying case. Either way, the Wearbuds Pro smartwatch and wireless earbuds are sure to be an intriguing tool for outdoor athletes of all skill levels.