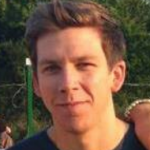 Why Do I Need To Service My Watch?
Your watch needs proper care if it's expected to keep running like clockwork. We're fanatics about quality watches here on Gear Hungry, so we wanted to carve out a corner and talk to you about every foreseeable situation that your watch might encounter, and what repairs will have to be made after. We're going to cover some telltale signs that your watch is crying for help, discuss prevention methods, and show you when there's a big red flashing sign that says, "Fix me, or I'm going to stop working." You spent hard-earned money on that watch; let's keep it in good standing for years to come.
You Hear a Pop During Winding (Automatic Watches)
Automatic watches take a bit of TLC to maintain. They don't work the same as quartz-powered watches, which run off of batteries. Automatic and mechanical watches are essentially interchangeable when you're looking on the market, as a heads up. They simply define a watch with more moving parts, a finer series of moving parts, usually found in luxury watches. The reason we use quartz in most modern watches found for under $400.00 is because they're low maintenance, need only intermittent battery replacement, and don't need to be wound, which brings us full circle.
If you have an automatic watch that you need to wind up constantly, you run into a wider range of human error. If you wind it too tightly, you can seriously damage or completely ruin the internal mechanism. This is exactly where watch winders come into play, and why they deserve a spot in your walk-in closet.
Instead of relying on your own strength and precision to wind your automatic watch, placing it in a watch winder can add consistency and reduce stress on the internal mechanism, and add a larger gap in between scheduled maintenance. If you wind your watch and you hear a pop (followed by our next example), then you need to stop what you're doing and get it repaired.
Rattling During Movement
This can either come from overwinding an automatic watch, unforeseen damage to either an automatic or quartz movement, or simply a manufacturing defect. Your watch is very carefully constructed; nothing is intended to rattle around. Even if your watch still appears to be functioning properly, that sound is a problem waiting to strike. Jewels can come loose, metalwork that holds certain parts of your movement in place breaking from manufacturing flaws, and so on. Don't be afraid to make good on your warranty.
You're Losing Time Each Day
You'll see this problem with automatic watches more often than quartz models. If your quartz watch runs into this issue, it needs to be repaired (or you can keep resetting it every day, but eventually the wear and tear will weigh down on it). If it's an automatic, this is something you can actually service yourself without hauling it to the watch repair kiosk.
This simply means the watch isn't being worn often enough, or you aren't putting it in a proper watch winder with accurate settings. Some watches also work off of kinetic energy, where it can aid the automatic movement. This gathers that kinetic energy when you naturally swing your arms while walking.
So what if your automatic watch is losing ten seconds to two minutes per day? You could be a little too light when you wind it, or you need to optimize your watch winder for more turns per day. It simply isn't getting enough power. Now, if you're doing this and still losing time each day, you may need to send it in for repairs. If you wind your watch or leave it in an automatic watch winder, and you're losing more than two minutes in a twenty-four hour period, then something else is wrong. The movement may not be calibrated properly, and that's something you need a professional to take a look at.
Moisture in the Case
Do you know what bar rating your watch has? A bar rating, or water resistance rating, is how you tell how much water pressure it can handle. This has very little to do with the internal mechanism because if water seeps in, it's going to incur damage. The moving parts aren't waterproof, it's the case and the case back.
You'll commonly see most waterproof watches have either 165 ft or 330 ft of water resistance. That rating diminishes over time if you aren't taking care of your watch, and it's not the fault of the watchmakers. It's simply the warping of time, from wearing your watch, and from being in non-laboratory-controlled conditions. When they test the waterproof rating on your watch, they don't actually put it 330 ft underwater and hope it doesn't break. It's all determined through controlled, laboratory testing.
So what happens if water or moisture builds up in the case? The waterproof rating has either worn down so dramatically with time that standard humidity and moisture have found their way into your case, or you've recently pushed it past the limits of its waterproof capabilities. In either case, this needs to be shipped to the manufacturer or a watch repair service as soon as possible. Full disclosure: depending on how much moisture seeped into the case, you could get some grim news about the state of your watch and its moving parts.
Your Watch Battery is Dying in Under One Year
One of our favorite types of watches here on Gear Hungry is a classic chronograph watch, however, it's not exactly easy on your battery life. If you have a quartz watch, that battery usually lasts two to three years, keeping your watch running perfectly for the duration. When you keep the chronograph function enabled, it's actually draining the battery incredibly fast. In some cases, if you accidentally leave the chronograph on, that three-year watch battery life could shrink down to ten months or less.
If your watch doesn't have a chronograph feature or you just notice the battery is dying rapidly, it could be a more serious problem. If the movement has been damaged and/or dislocated from its precise spot, your battery could be drained faster.
If Your Seconds Hand is Flickering Around, It's Not Good
Glare at your watch for a minute. Is the seconds hand moving a bit fast, then stopping and springing backwards, then forward again? My friend, you've enduring some serious temperature shifts with this watch. Whether you're living in a hot and muggy climate or you were driving through an insanely cold area last week, temperature affects the basic principles of how your watch operates. Your watch is susceptible to expansion and retraction from extreme temperatures.
Even if the case is made out of 316l surgical grade stainless steel, it's still metal, which will fall victim to this simple issue. However, the movement and smaller working parts might not be so sustainable against these erratic temperatures. When temperatures return back to normal, the circuitry in your watch (the way it draws power out of the battery) might have run into a snag. Another task for the watch repair service.
Your Watch Can Also Speed Up Unexpectedly
For the most part, the mechanism of your watch and the battery are pretty rock solid. Maybe you have a surgical grade stainless steel case and a guarded crown. You feel like your watch is practically armored, but you notice that it's actually speeding up all of a sudden. You've come into contact with an REE (rare-Earth element) magnet that's messed with the magnetization in your watch.
REE metals are used in those magnets that you put on your dashboard to magnetize your phone, and they're also one of the primary ingredients in high-end solar panels. Basically, they're rare for a reason, and so we don't think about them being a problem when our watch starts acting funky. Your battery could be outputting more of a charge, causing the movement to speed up all of a sudden. Pop in a new battery to test and see if this is the problem, though don't be surprised if that isn't the case.
You'll be lucky if the battery was the only thing that was affected. Based on where the battery is located in just about all modern watch models, magnetization has probably damaged more of your watch before it even made it to the battery. That's when it's time to make good on that warranty (if it provides full coverage), or at least get it into a watch shop. They'll have to use a method called demagnetization to undo the effects.
On Dial Windows and Scratches
If you remember the key features of your watch, then you'll probably remember what type of dial window it had. Some of our favorite brands like Victorinox watches and IWC watches are known for using sapphire crystal glass, which is the same material that dive watches require. It holds more water pressure, and is just generally tougher than a mineral dial window or a cheap resin.
Did you pay attention to the word "coating"? What about "treated"? If your watch has been treated with an anti-reflective or scratch resistant layer, or the lens (dial window) is simply coated to prevent damages, then the quality of the actual dial window isn't up to snuff. Don't get us wrong, there's nothing bad about a coating on a watch. To imbue the actual dial window material with these properties is expensive for the manufacturer, and will be expensive for you.
But you still need to keep your eye out for this little play on words. If your dial window is made of an easy-to-replace material, like mineral glass, then you can probably get away with longer gaps in between servicing it. If you needed to replace it, it wouldn't be that expensive. But if you have a sapphire crystal dial window, you'll want to be certain to get it checked or repaired once every two years. Replacing one of those is a doozy on the price tag, and can be avoided by having the manufacturer apply a new coating to the dial window.
How Often Should my Watch be Serviced?
You should definitely be using preventative measures to ensure everything is functioning properly. If you're rocking a Casio G-Shock watch or perhaps a Stuhrling watch that you grabbed for under a $100.00, you're still going to run into the same problems that luxury watches face. Many of the brands we talk about here on Gear Hungry are Swiss-made or Japanese-made quartz (usually Miyota movements). Watch manufacturing has become a near foolproof process thanks to modern manufacturing techniques.
It doesn't matter what you spent on the watch, if you frequently wear it and you love the thing, sending it out to be serviced once every two years is absolutely necessary. Get the water resistance rating checked out, have them give it a detailed cleaning, check for scratches and possibly recoat the dial window, and inspect the movement. Most watch manufacturers have their own dedicated technicians and a mail-in service to simplify the process, and put your watch in the trusted hands of the craftsmen who built your watch in the first place.
If you've encountered a major problem with your watch and had it sent back to the manufacturer for repair, you should give it one year from the date of its return to have it inspected again. This only applies to major mechanical failures and manufacturing errors, so if you're just sending it in for light maintenance and to prevent issues from cropping up, you can stick with the standard two-year gap.
So How do I Service my Watch Properly?
Unless you're fiddling with the automatic movement and winding it or putting it on a watch winder, you shouldn't service your watch on your own. You pay an electrician to handle the wires in the walls because if you tried it yourself, you wouldn't know where to look first, or what tools to user. In a roundabout way, that's the same with watches.
It looks like a fairly simple concept from the outside, but nothing could be further from the truth. Don't pop the case back off, don't try to YouTube how to fix your own watch (unless you're a seasoned professional), don't do anything that could interfere with your warranty. Send it back in to the manufacturer, have them take care of it, and use this last little shred of information to your full advantage.
Use Your Warranty to Your Advantage
This is less about the why, and more about the when. If your watch has endured some light scratching, it's been slightly damaged or has encountered problems while wearing it, many brands (like IWC) will offer a warranty extension. That means if you send it in to be serviced a week before your two-year warranty runs out, they'll tack on another year for absolutely nothing.
There are so many watch brands out there with competitive pricing. They want your customer loyalty for life, and this is one of the ways they achieve it. Use this to your advantage to maintain your watch.